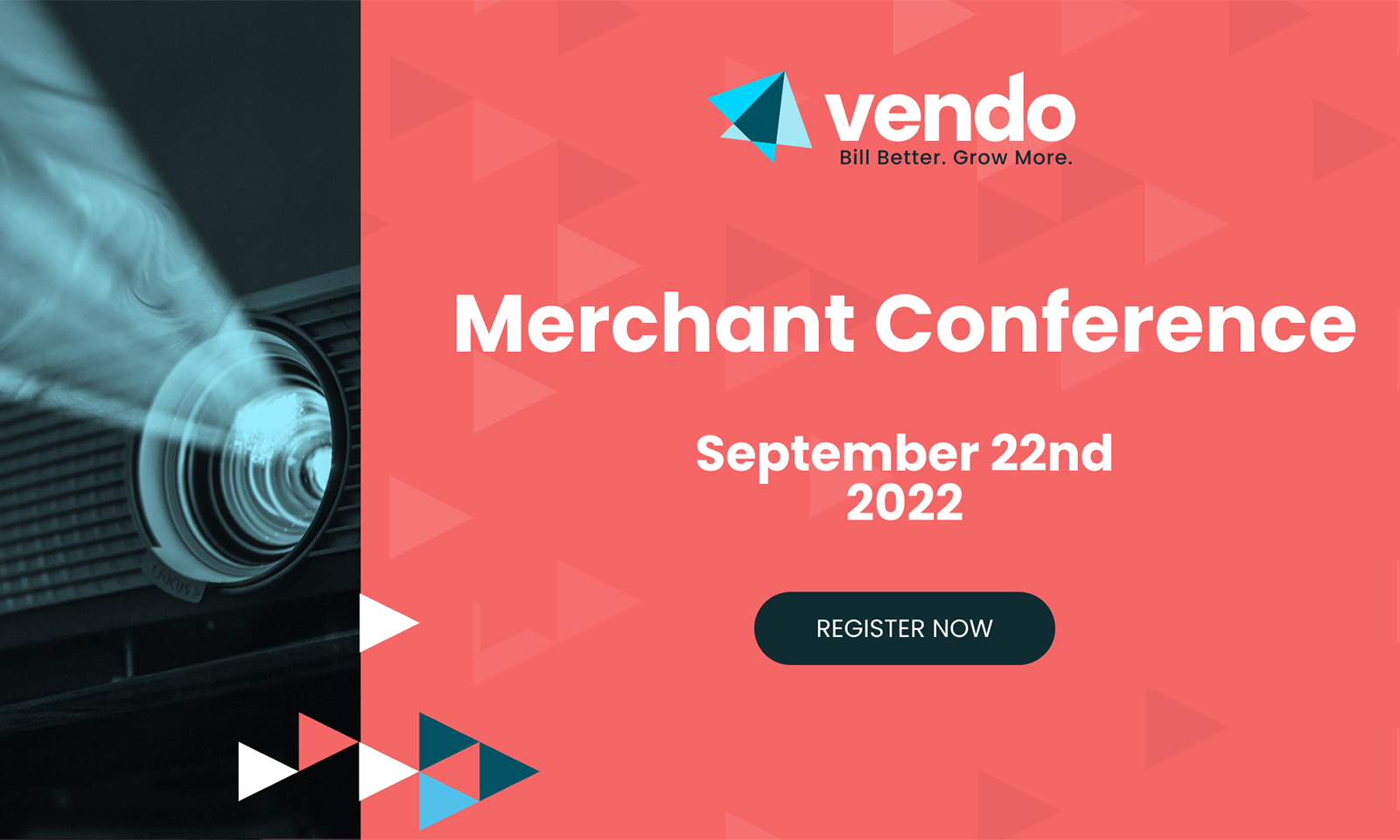 LUCERNE, Switzerland—Vendo Services will host its quarterly Merchant Conference on Thursday, September 22, 2022.
The Vendo Merchant Conference series supports online merchants by providing new insights, fresh data, powerful tools, expert guest speakers and networking opportunities. Conference attendees typically include e-commerce merchants and streaming platform providers.
The September conference starts with a focus on the biggest sales events of the year—Black Friday and Cyber Monday. Vendo's Data Director will share insights, KPIs and key takeaways from 2021. Next, global speaker and marketing expert Stephanie Schwab will lead a session on BF-CM best practices and take questions from attendees on strategy and approach.
The conference will then pivot to emerging markets and Vendo's fast-growing alternative payment method that is becoming the key to unlocking tremendous success in Brazil. Finally, featured speaker Max Bisschop of Rocket Fuel Blockchain will take the virtual stage to discuss everything crypto in 2022 including how to handle recurring payments.
As always, the Vendo Merchant Conference will provide critical networking opportunities for merchants to connect with industry peers and forge new business relationships.
Mark B, a 20-plus year industry leader and Vendo conference attendee, says, "I keep coming back to the Vendo Merchant Conferences for two reasons: First, the business opportunities from networking and, second, industry insights that help me make growth decisions for my business." 
Vendo sales director David Mayoral notes, "In my short time at Vendo it has quickly become clear to me how much our merchants value our conferences in terms of supporting their business growth and staying current with the latest market trends." 
Vendo's Merchant conferences are part of a series of ongoing virtual events hosted by Vendo Services to support the robust exchange of information and mutual growth of Vendo merchants in a rapidly changing e-commerce and regulatory environment. 
"Vendo's purpose is to make payments simple by inspiring growth and passion. Our merchant conferences are the perfect venue to share global market trends, discuss the latest innovations, learn how to grow your business, and participate in unparalleled networking opportunities," said Vendo Services CEO Mitch Platt.
To request an invite, visit the event website.