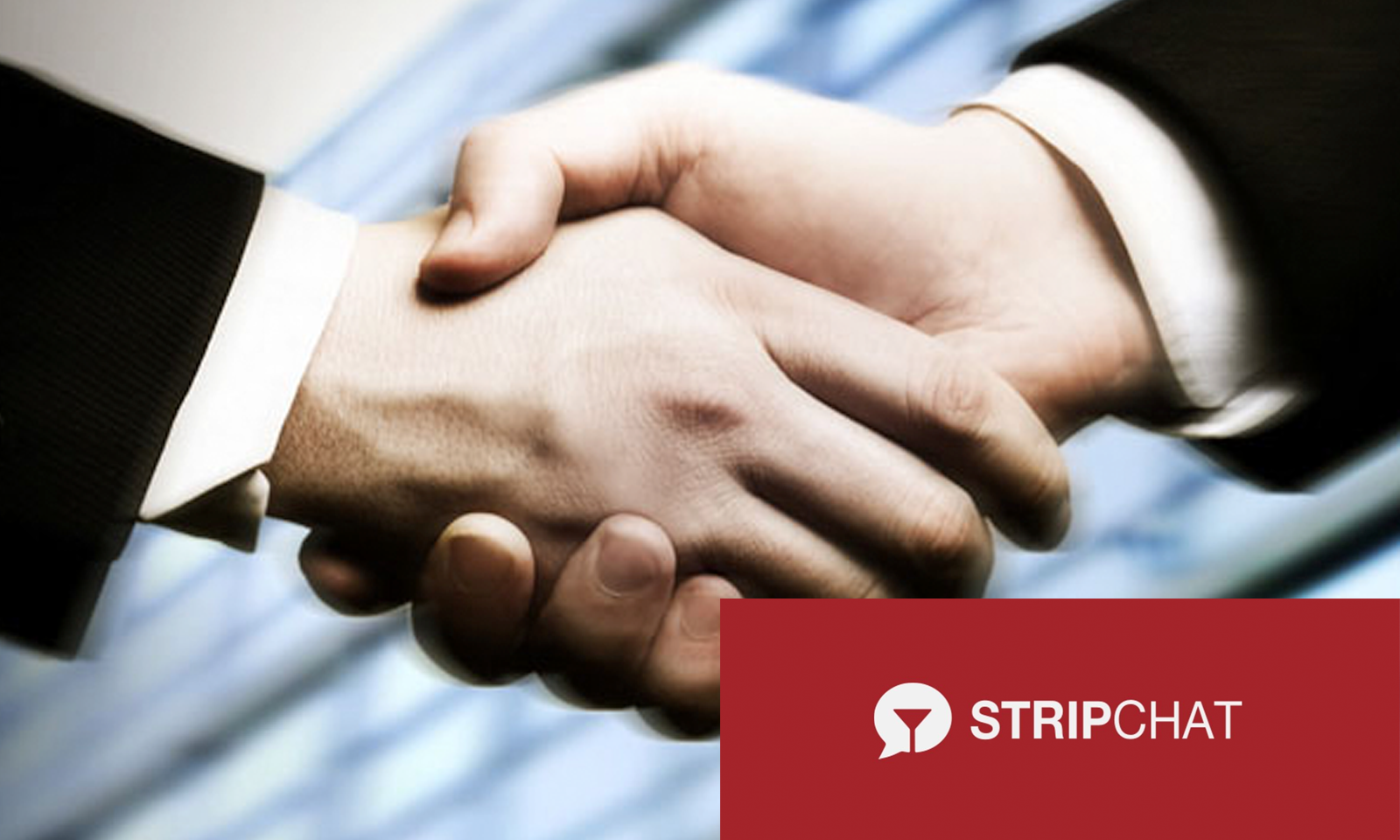 CYPRUS—Max Bennet, vice president of new media at Stripchat, took part in an extensive interview about his new role and the future of the webcamming industry.
The interview is now available on the Stripchat blog.
Bennet, who worked in mainstream media production in New York and London, joined the Stripchat team in April, and has been experimenting with the potential for the webcam platform.
"I look at it as the future," Bennet said of camming. "Those who work in media are really resentful of the way in which social media platforms dictate what we produce … Unlike the rest of the media, [adult has had to learn] to survive without them."
Bennet also discusses his controversial decision to bring on sex therapists on cam to help consumers deal with anxiety, and why he's talking with comedy agents about bringing them on the platform.
Full interview below, or at the Stripchat blog.
MEET MAX BENNET
Our VP of New Media, Max Bennet came aboard only a few months ago, but already he's making a splash in the world of adult entertainment. We sat down with Max to talk about his history, the state of adult, and how he hopes to change Stripchat — and the rest of the industry.
Tell us a little about yourself. 
I'm actually quite private so this sort of thing doesn't come naturally to me. I came to Stripchat without a lot of familiarity with the adult industry. I was working in New York, where I had over a decade of work in media, developing video content for news sites and developing what we call new media. That is, media that breaks the boundaries between print, digital, video and social.
What brought you to Stripchat?
It was a chance conversation, actually, in a bar. I was at the Mercer having a drink and got into a conversation with a couple who were there on vacation. Or so I thought. It turns out, they were a very successful cam couple. We got to talking, and it all came out rather slowly. To me, even though it was sex, it seemed like what they were doing was light years ahead of what we were doing in other media. They had a contact at Stripchat, and on a lark, I wrote to the guy and told him how impressed I was. We started a conversation, and a few months later … here I am!
That's a big risk to move to adult. No?
I look at it as the future. Those who work in media are really resentful of the way in which social media platforms dictate what we produce. I don't think most people realize the degree to which magazines and news outlets are beholden to platforms like Facebook and Twitter. 
Major media companies spend tens of thousands of dollars a month finding ways to get the correct content at the right time, and they live in fear of angering the gods. No one wants to say it, but those platforms vampires. You can't survive without them, and yet the relationship consumes you. They're profiting off your content at the same time as you're paying them to promote it. It just didn't seem sustainable. 
I know people in adult are often angry about the way in which social excludes them, but at the same time it's really liberating. It's like you've got a gene that leaves you immune to the coming zombie apocalypse. Unlike the rest of the media, you've learned to survive without them. And you're not some backwater — Stripchat.com alone has over 60 million visitors a month, and nearly 200 million if you include all the whitelabels that use the platform, like xHamsterLive. That's mind-boggling. There are only a handful of news sites in the world with that potential exposure to consumers.
So you think that Stripchat could be the new BBC? 
Not exactly. Those initials mean something very different in this industry, I've learned. 
But I do think that this space is under-utilized, in part because it's been so successful as it is. After all, if you're an adult site and you've got more traffic than Reddit or Yahoo, what's the impetus to change? Just keep doing what you're doing. But at the same time, that's also the problem — there are dozens of sites doing the same thing. There's a lot of overlap in adult. And it hasn't changed a lot in the last ten years. 
What fascinated me about Stripchat was how it was being used. Yes, obviously people come here to watch beautiful models, but there were plenty of people using the site in ways that were unexpected. Even before I came aboard, we had half a dozen therapists on the site. In some cases, they were making more money in tokens that a traditional therapist with a couch and a notepad. That's insane!
I know we got a lot of attention for bringing Dr. Ley on the site to talk about sex, but that wasn't an accident. It was a natural extension of what others were already experimenting with on the site. 
We have other people who are using the site socially, almost like a clubhouse. We have women who come on and chat and hang out with guys, maybe flirt a little but nothing sexual, and are making a good living. There's so much more to this medium than sex.
I think it's particularly interesting in comparison to sites like YouTube and Twitch, which offer streaming. Everyone has to be so careful there. They're looking for legitimacy, for mainstream advertisers. So one wrong move and suddenly you're banned from the site. That's a tremendously difficult way for creative people to operate. The difference between YouTube and a site like Stripchat is the difference between a daycare center and a nightclub. There's so much more freedom with us.
What do you have planned for Stripchat?
I don't want to give away too much, but I can talk about our general direction. Right now, I'm working with the team to identify entertainment that's most stifled under the rules of mainstream social media — sex and sex workers, obviously, but also LGBTQ content. I've talked with dozens of content creators, and they live in fear of YouTube's regulations —  near constant blocks and demonetization. You know who else needs a platform that doesn't censor? Comedians. They're under assault, and that self-censorship is terrible for their craft.
Now, I don't have to think that every joke is funny to know they need a wider berth. It's one thing to have an audience object to something that's offensive, it's another to lose your entire platform for a misstep. 
Pairing them with adult is a natural fit. Stripclubs used to be a common launching pad for comedians. Both had to worry about censorship, after all. We're working on way to integrate them into the site. We'll be working on a stand-up platform, right now we're thinking about a competition, in the new year.
One of the things that fascinated me about Stripchat is that people spend hours on the site. It has a stickiness that Silicon Valley would kill for. People do not spend hours on Facebook or Instagram. Maybe YouTube.
Do you see this as a social media site?
I call it social entertainment, but it's a true social medium. People come here for entertainment, but what keeps them here is the interaction. I'm not just talking about the cam models, I'm talking about the chat community. These are people who know each other, who interact and compete with one another. We see it on other adult sites as well, but the Stripchat platform is so unique, and the cam medium so flexible …
It's almost like you're talking about it like a start-up.
Ha! Start-ups wish they had this model. Stripchat launched in 2016, and it's grown exponentially. Where I think we are like a start-up is that we're not set on a single model. One of the reasons I came aboard the Stripchat team is because technologically they're killing it, and they're really open to experimentation. We're the only company doing VR successfully in the space, and with mobile streaming, we're close to killing the laptop. We have models streaming from beaches, from hiking trails, from airplane bathrooms — our own mile-high club! 
What I love about Stripchat is the understanding that good tech doesn't just have one application. It's a medium for people to express themselves. Sex has, historically, been a driving force in tech, from Polaroids to the VCR to video streaming. But we haven't been great about capturing the audience that follows in its wake. THAT is what I want to change.