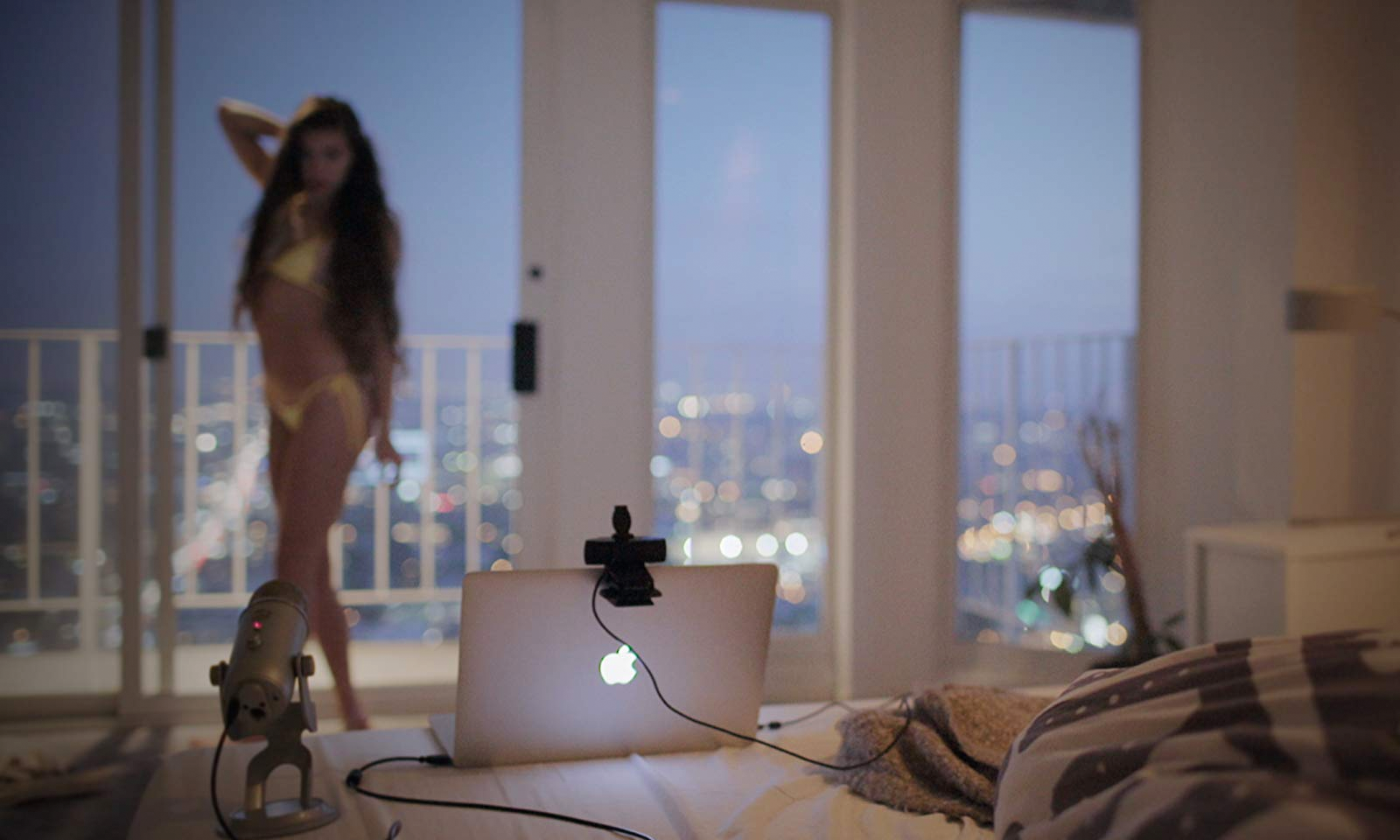 LOS ANGELES—In the midst of the COVID-19 pandemic, sex workers who have gone online to make a living are discovering the market is saturated with performers, with many fans canceling their subscriptions, Newsweek has reported.
According to reporter Ewan Palmer's article today, established online performers are losing customers or receiving less money from fans who are experiencing their own financial struggles as the economy continues to spiral downward. As many go online to make ends meet, those without an existing online profile are finding a glut of performers and difficulty trying to break in.
In addition, American sex workers are barred from the government's effort to help small businesses whose incomes were severely impacted by the pandemic. The Small Business Association's Economic Injury Disaster Program prohibits anyone who presents "live performances of a prurient sexual nature" or derives their income from "the sale of products or services, or the presentation of any depictions or displays, of a prurient sexual nature" from receiving benefits. [Ed. note: In spite of this apparent prohibition, it appears adult industry members may still be able to apply for SBA Disaster Loans, as AVN's Mark Kernes explained here.]
"From personal experience, I feel like a lot of newer models will flood the cam rooms, but they'll realize it is super hard and not follow through with getting on," said veteran cam girl Shelby Paris in the article. "It is hard to cam and I give the all full-time cam girl major props for hustling and continuing to get on every single day."
Henna, a trans sex worker from an Amsterdam brothel, told Newsweek she was ill prepared for working online when the pandemic hit.
"First of all, it requires a completely its own kind of skill set. I don't have the needed equipment nor the skill, even when I'm very good with computers and photographing," Henna told Newsweek.
"Those sex workers who do online sex work and are successful have worked hard and long to be successful. Me or anyone else starting online sex work now cannot really expect to get instant results from it.
"Also, imagine every stripper and full-service sex worker turning to online work? You don't think it crashes the market?"
Codi, an adult video performer who had to turn to online sex work, started a campaign urging porn sites to increase sex workers' pay due to the current crisis.
"A lot of people working on these sites are earning a supplemental income while also working a vanilla job, or have a partner working a vanilla job, and because so many people are being laid off, they now have to rely entirely on online sex work for the first time."
Reya Sunshine, a veteran strip club dancer and top cam model, told the magazine she estimates she is losing as much as one-third of her usual income due to currently being unable to dance at clubs or attend events.
Veteran director and performer Miles Long told Newsweek that straight male performers face even greater challenges adapting to the change and trying to establish themselves online.
"While it's not impossible for a newer male performer to achieve this, just like anything else, it requires perseverance, work ethic, and a drive to excel in order to build a name and a fan base that will help you generate long term revenue, so this will be a long-term growth area, not a short-term gain one," Long said.
To read the full story, click here.