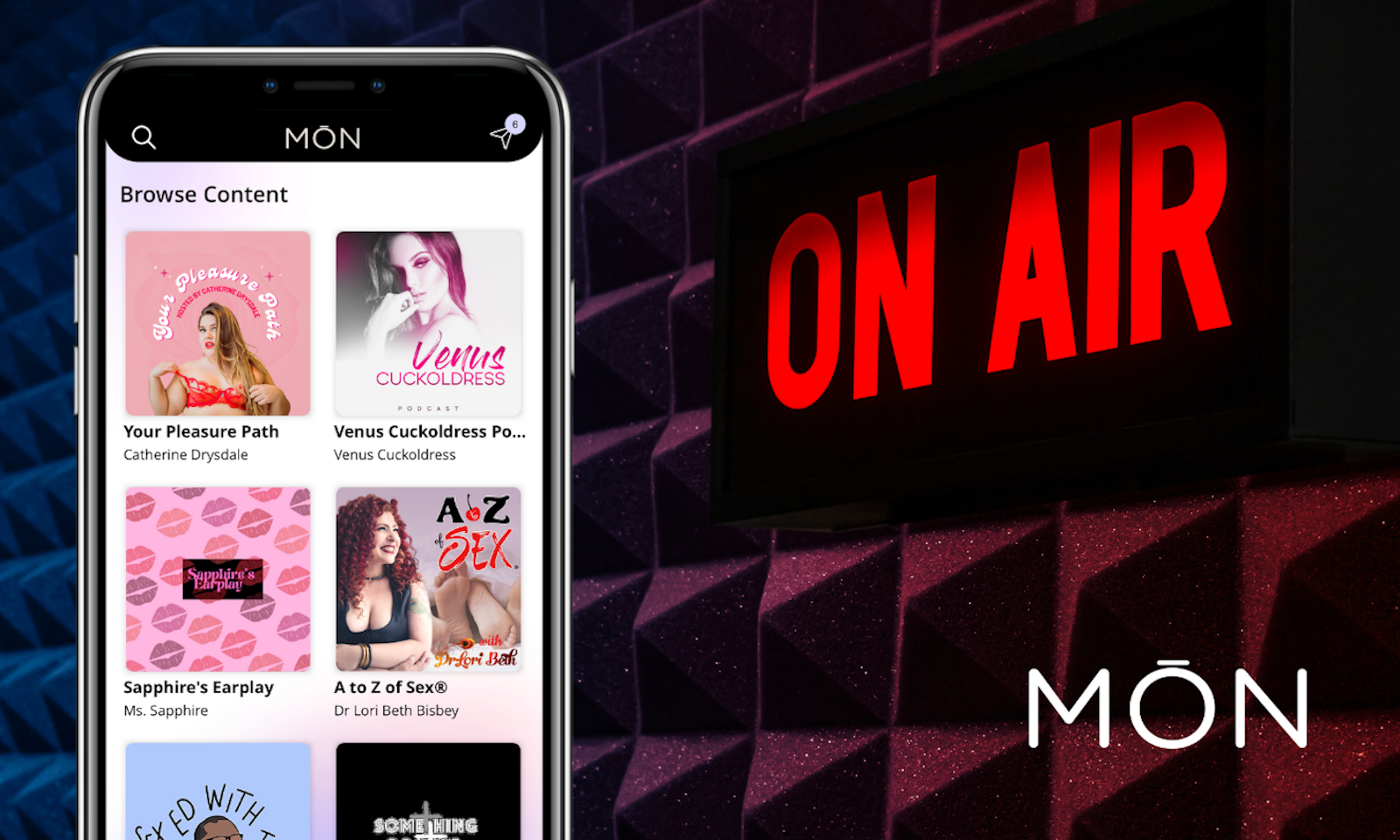 AUSTIN, Texas—The MŌN App, an audio community that brings together experts and enthusiasts to talk about sex, launches on the Android market with all-new features, including content creator tools, MŌN media library, and live comments.
"We wanted to provide a place to store original and premium content on the app for the community to explore. It was important we populated the library with content from our community to support their growth," said founder Caleth Jones.
Launched alongside the media library is a room recording feature—or room replays as they're called. Replays allow creators to host rooms and create dynamic and original content from their time spent on the app. Creators have the option to turn the replays into podcast episodes with a click of a button.  
"With so many members creating quality content on the app, we knew the next step would be to provide features to capture that content so that members can build an archive—or podcast—from that content," says Jones. "With the launch of room replays, members can create dynamic podcast content or erotic audio directly on the app and host it in the media library. As the community continues to grow, so will the features and the opportunities for creators to monetize on the app!"
Another part of the Android launch is the live comment feature—or in-room chat box. Live comments provide the opportunity for more users to participate in discussions—even if they are in a place where they can't openly speak about intimate topics. "We know the power that comes from using your voice, but we also understand that providing more opportunity for engagement and expression is vital to building an open and accessible community," says Jones.
"We launched only a few short months ago in beta with the mission to provide a safe space to talk about sex. Since then, we've onboarded hundreds of experts, thousands of users, and have surpassed 1 million live minutes of talk time!" states Jones. "While the live chats are what we're known for, we're excited to expand the features to include room replays, live comments, and the MŌN media library made up of content from our community! We are here to support the community and the creators, so each new feature is carefully considered to do just that."
To kick off the new version, MŌN is working with creators to launch a new programming series directly on the app. The new series will cover everything from expert-led chats to interviews with well-known names in the industry. Included in the series are Mistress K's "Toy Box Tease", Dr. Ley David Elliette Ph.D.'s "Buddhism and BDSM", Mehgan Sapphire's "Horny for Horror", Catherine Drysdale's "Sex + Relationships", Stefanie Weiss - Monthly SexScopes, and many more. 
Backed by a queer founder, MŌN prides itself on being inclusive by bringing together community and conversations from all backgrounds to one platform to share experiences and knowledge. 
Jones says, "We believe you don't need to be an expert to talk about sex. We're honored to have over 300 leading experts adding their voices to the community, but believe there is a place for everyone to add to the conversation"
To learn more, visit themonapp.com and download on Apple's App Store and the Google Play Store.