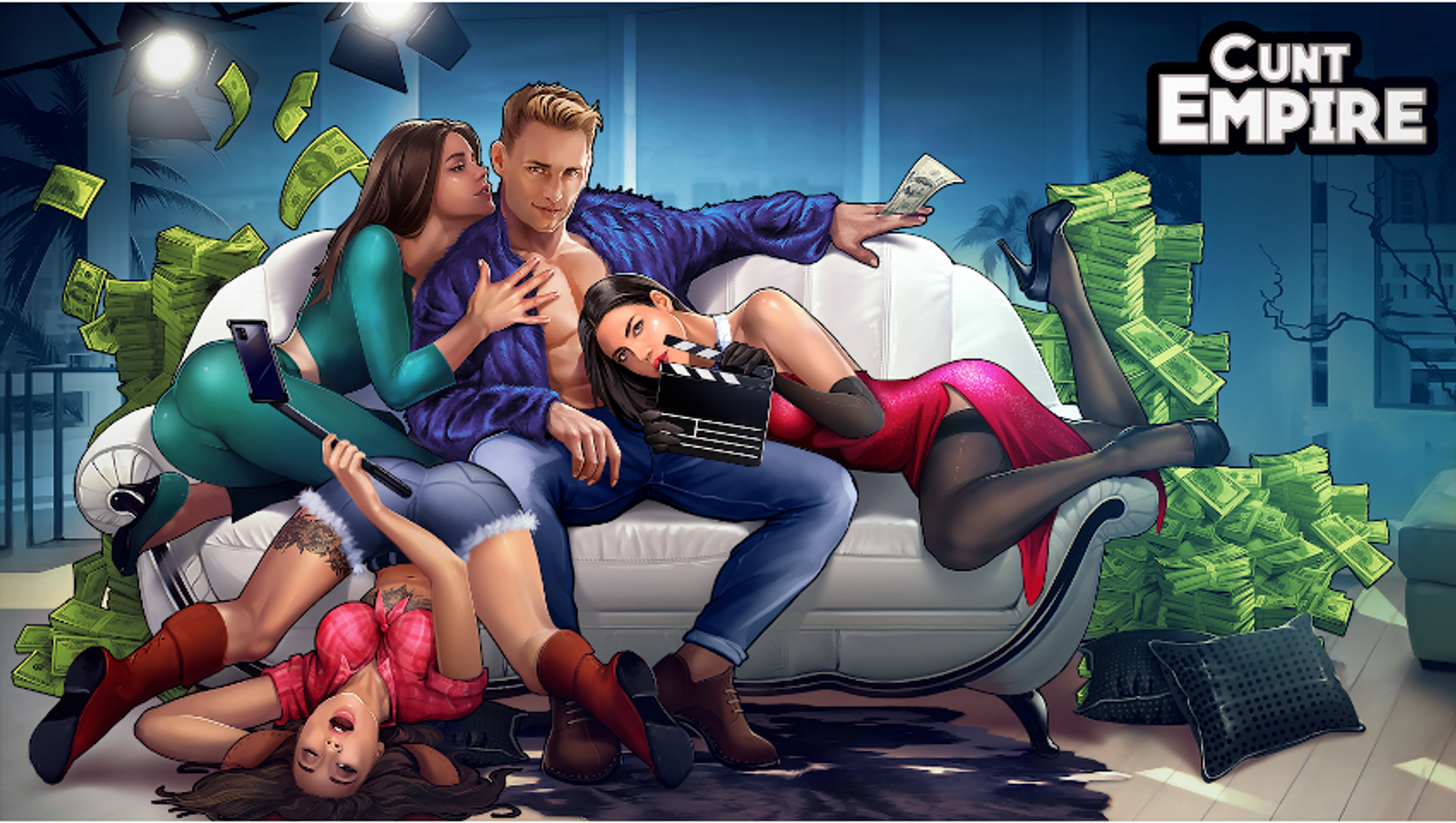 LOS ANGELES—The 2020 AVN Foreign Female Performer of the Year Little Caprice and her husband and partner, Marcello Bravo, tell AVN they are among the adult stars featured in the new game Cunt Empire.
The Czech couple shot for the game in Barcelona more than a year-and-a-half ago; they're joined by reigning Best New Foreign Starlet Liya Silver and Apolonia Lapiedra.
The adults-only browser game, released by the developer of Cunt Wars, is billed as an erotic clicker game where players can build their own porn empire of strip clubs, webcams, sex shops and more. The plot follows Mark (Bravo) and Caprice, who started a webcam business after Mark got fired for sleeping with the producer's wife. Will Mark be able to grow the empire, hire new girls, and screw his way out of the time loop they are stuck in?
While developing businesses players are able to unlock new episodes that include more than 50 girls, all willing to use their talents for the benefit of the business owner. Sexual liaisons are the reward for completing the episodes. 
"We shot tons of sex sequences for three days," Little Caprice said. "It was really hard for Marcello to have sex for three days non-stop. ... The game already has 3.6 million visitors in a month."
The game developers found Little Caprice through Instagram.
"Actually, we didn't find a deal directly, so after a while they contact our agency, who is a good friend from us, and finally we found a good deal!" Bravo said.
Caprice said they had to perform 16 short sex scenes over the grueling three-day stretch.
"Marcello had to cum in almost all of these scenes and he did it in real time!" she said. "He had sex with all of us—blowjobs, vaginal, anal—all was included."