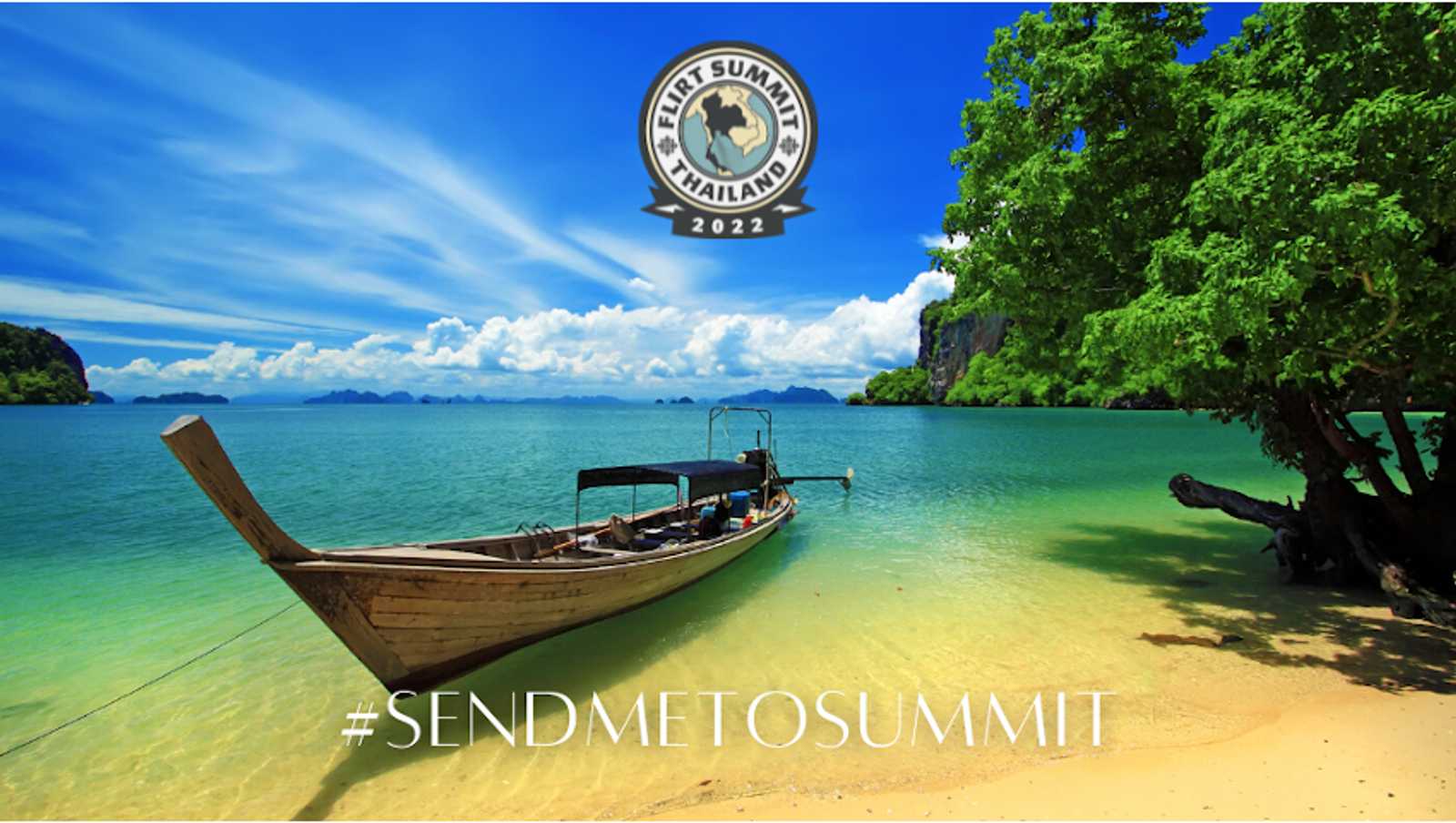 WESTLAKE VILLAGE, Calif. — In May, Flirt4Free released the secret location of this year's Flirt Summit, the network's annual cam model dream retreat. They will follow up the success of Flirt Summit 2021 by whisking their stars and studios away to Phuket, Thailand this fall.
Flirt Summit is designed to pamper and appreciate elite models. The promised prize of 60 all-inclusive Thailand packages drew the web's most engaging, in-demand performers to compete in Flirt4Free's summer contests, the company said.
In the first leg of competition, the top 10 male and female performers of June claimed the first 20 Flirt Summit rooms. This included 2022 breakout star Ella Claire, who took first place among Flirt's cam girls, and gay porn legend Adam Killain, who dominated a field of cam guys.
With 20 more Thailand packages on the line in July, traffic on the site reached its apex. Bubbly, beloved camgirl Maye Daye and long-time cam star Beckalynn Hue joined the winners circle among the girls, while BelAmi's top dog Paul Morisette and gay cam heartthrob Ken Zaenz added their names to the guest book.
With the July winners finalized, Flirt4Free combined the rest of their roster and awarded another set of 10 exclusive Flirt Summit stays to the next top 10 models, regardless of gender. Finally, in an August 5th Twitter video, Carlos Diaz—the network's Model Training Coordinator—and staff drew the names of 10 more winners, chosen at random.
Then, just when dozens of talented cam models were about to put their Summit dreams on hold for another year, Diaz was handed one final envelope. "You guys … I am so excited right now. We have never done this before. We're going to give out two more rooms during a Twitter contest," he declared.
Remaining Summit hopefuls were instructed to state their case in a Twitter video. The submissions with the most combined likes and retweets would be reviewed by a panel of judges for creativity, quality, and fun-factor. Tweets poured in between August 5th and September 5th. On the afternoon of September 6th, Flirt4Free revealed the names of the first-ever #SendMeToSummit Winners: Belle Russeau and Dylan Greene. See their winning tweets on the official #SendMeToSummit page.
"When it comes down to it, so many of our models deserve to go to Flirt Summit, regardless of whether or not they win the contests," said David Aguilar, F4F CEO. "SendMeToSummit was a great way to get the fans involved in supporting their favorites via Social Media. We're so excited to add these two incredibly engaging performers to our list of attendees."
Follow @Flirt Summit on Twitter for the latest event info.  Models interested in joining the Flirt4Free roster can apply here. Affiliates looking to promote their network can click here.