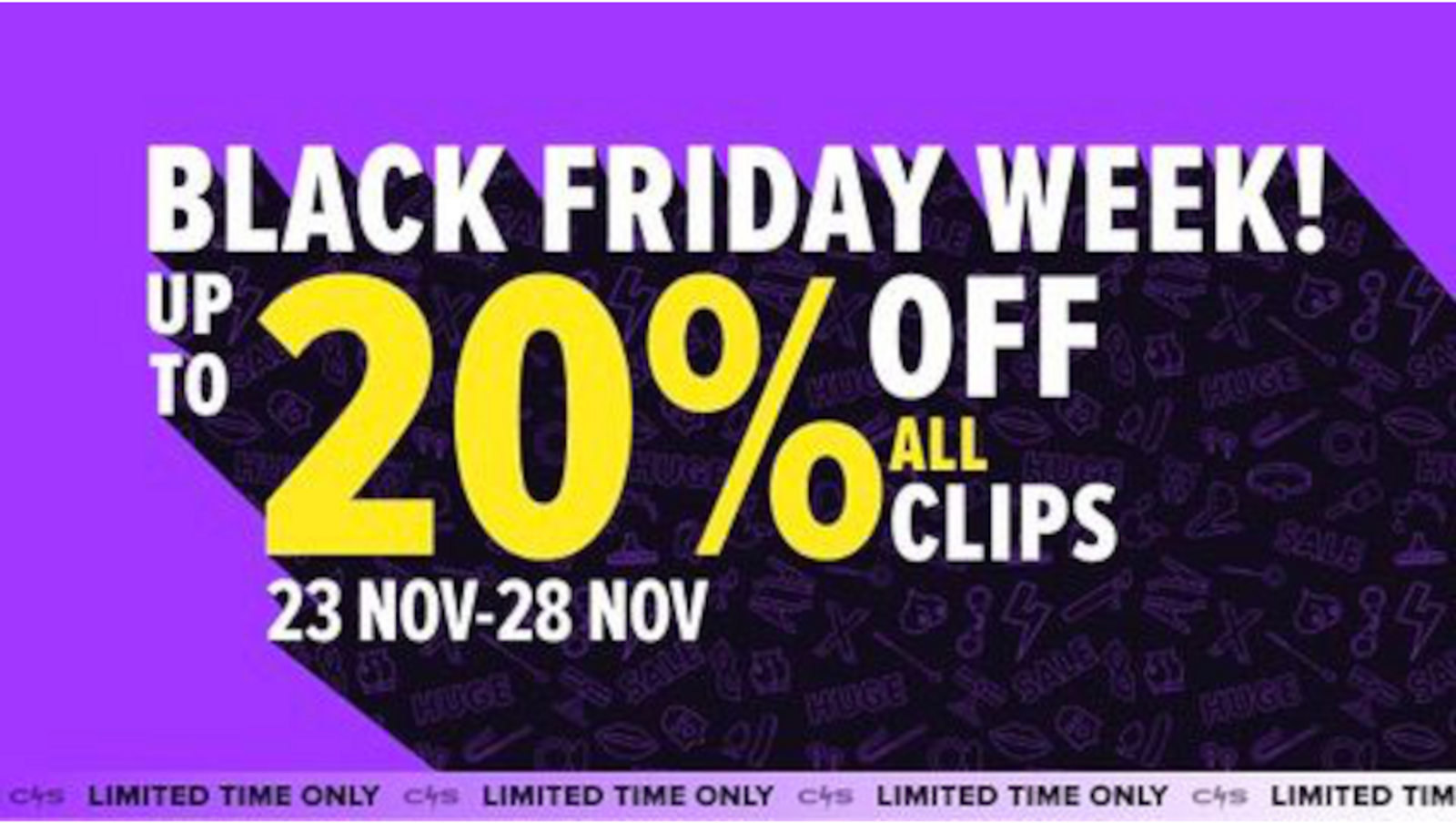 LOS ANGELES—Sales of kink and fetish clips on Clips4Sale soar an average of 88% during C4S's annual Black Friday campaign, bringing new fans and revenue to the platform's creators. But the discounts on content won't come out of creators' pockets—C4S is paying for the promotional discounts itself. 
"By directly covering the costs of the Black Friday promotion, Clips4Sale allows creators to promote a huge sale without losing any revenue," says Denzil D, who heads C4S. "We know there's a lot of competition for discounts on Black Friday, and that sales volume nearly doubles, but it shouldn't come out of the revenue of creators. With the holidays coming up, we want to put as much money in the pockets of Clips4Sale creators as possible."
Clips4Sale is offering fans up to 20% off all content during the Black Friday weekend (November 23 - November 28), and up to 10% off all content during a pre-Black Friday event the week prior (November 15 - 18th). 
Any clips uploaded to the site during the promotion get fast-tracked into the Expanded Traffic Program, which increases exposure for C4S creators in new markets, as well as C4S's Advance Mail Program (AMP) which uses AI to recommend content to fans at the right time via email.
Creators on Clips4Sale don't need any special codes or links to take advantage of the promotion, nor do they need to change prices on their content. All content on the site will be eligible for the Black Friday sale, and any discounts will be covered by the platform itself. 
Promotional graphics, social assets and other information on the Black Friday sale are available in the Clips4Sale creator studio.