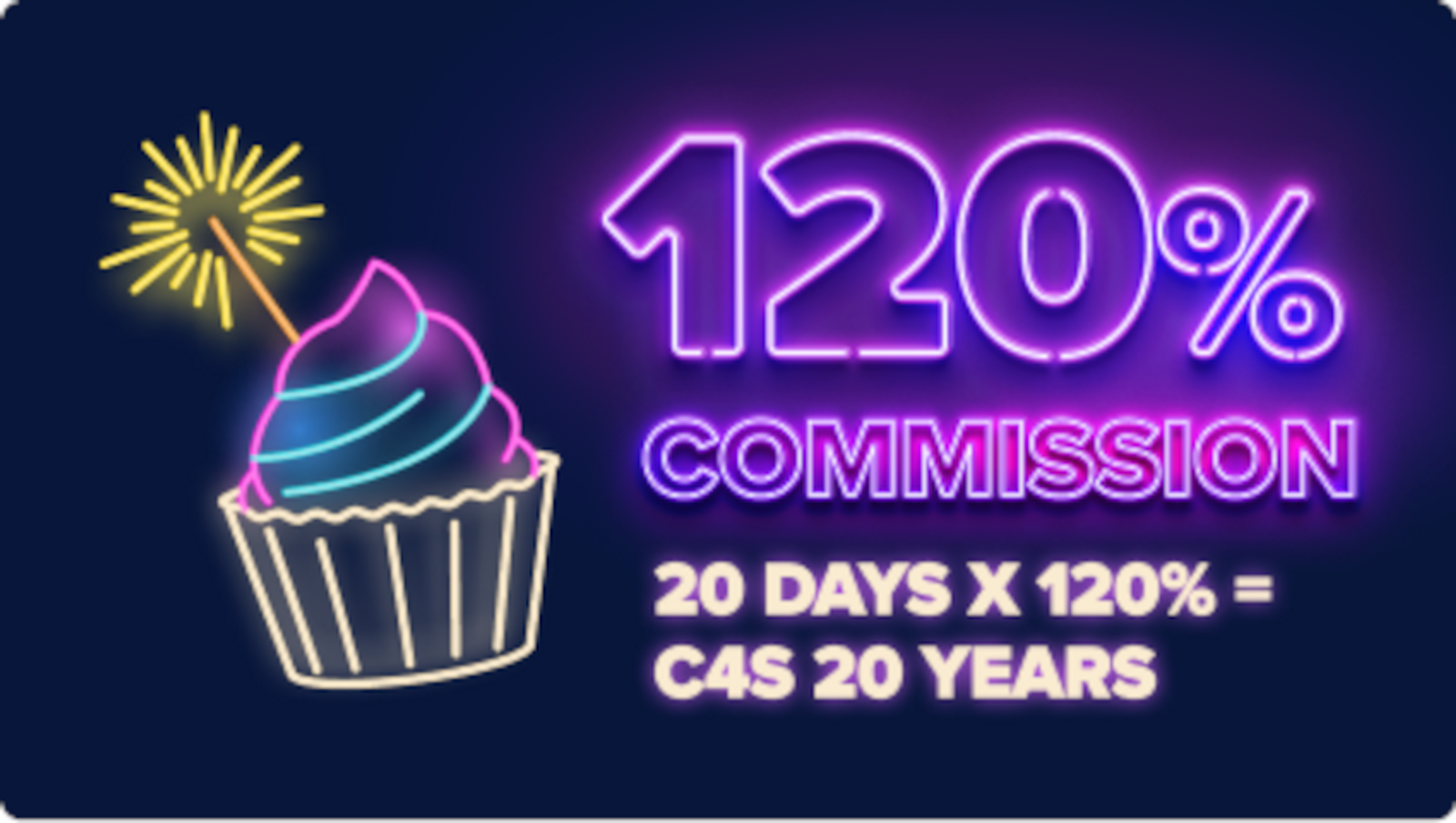 LOS ANGELES—Creator commissions on Clips4Sale will surge to an unprecedented 120% starting September 1 for 20 days as part of the 20th birthday celebration for the kink and fetish platform. 
"Over the past year, we've invested heavily in Clips4Sale to make it the most profitable platform for fetish Creators," says Denzil, who heads Clips4Sale. "The birthday promotion is just another way of thanking the creators who make this possible, and showing what the new platform can do for their businesses."
Creators with a store on Clips4Sale.com can take full advantage of the increased commissions by uploading a new clip to Clips4Sale during the promotion period—September 1-20. Any traffic sent by C4S Creators to their own stores, which converts to a sale during that period, will result in a 120% commission. 
Following the announcement of the promotion in early August, Clips4Sale reports seeing a surge in creator interest in the platform. In preparation for the launch, C4S has created a host of new tools and information to help Creators take advantage of the promotion. 
"At Clips4Sale we work hard for your business and are passionate about Creators and helping them succeed," says Denzil. "We've got incredible discoverability, great internal traffic, our ETP and AMP programs and the most engaged audience on earth. Whether you're a new Creator experimenting with kink and fetish, or a lifestyler whose core business is fetish, there's never been a better time to try out the platform."
For more information about the 120% promotion or to sign up for a store at Clips4Sale, visit blog.clips4sale.com/b/get-120-commission-for-20-days.