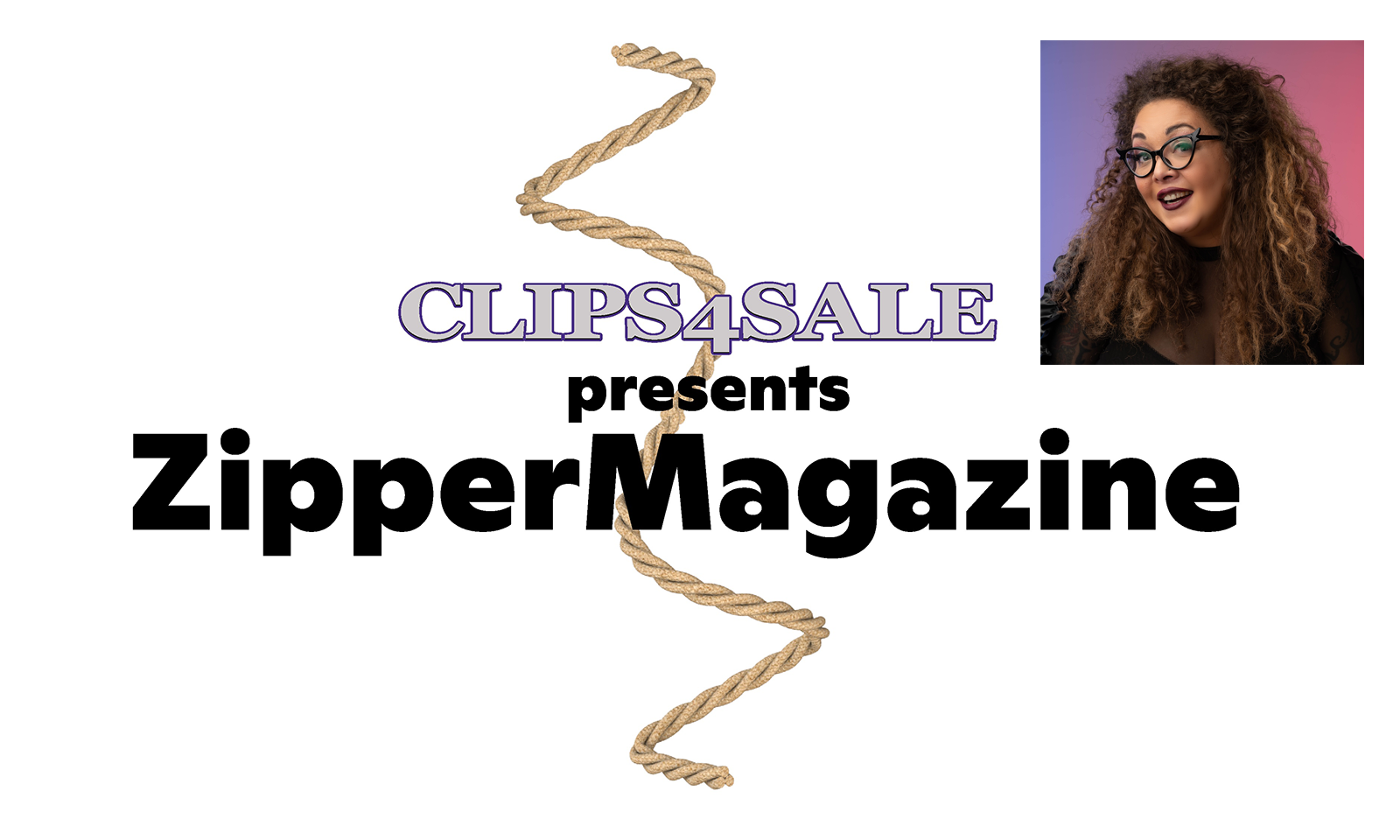 CYBERSPACE—Sex educator Sunny Megatron and clip platform Clips4Sale have partnered to launch Zipper Magazine, a new online outlet for the kink and fetish communities. Zipper Magazine features original content by some of the most respected voices in the community, including Midori, Kitty Stryker, Molena Williams-Haas and Watts the Safeword's Pup Amp and Mr. Kristofer. The inaugural issue also features a look at the post-pandemic kink community from Megatron, who has taken on the role of the magazine's editor-in-chief.
"I want Zipper to be a cultural touchstone for the community," says Megatron. "A place for kinksters to share information, document our culture, and tell our stories. Over the past decade, we've seen the decimation of so many vital spaces and resources for kinksters. I'm so appreciative of the generosity and faith of the Clips4Sale team in helping me to build Zipper."
Zipper Magazine embraces a wide range of topics and style from exploration of kink theory to multimedia content from influencers, personal essays to longform journalism. Resource feature Kinktopia, a hub for Kink events, classes, podcasts and educational content, will be continually updated by the Zipper team.
The launch features an in-depth look at the current state of kink, with data from an exclusive Clips4Sale study of over 500 kinksters. The study highlights a post-pandemic bifurcation of the kink community, a split between those who live their kink lives online and the more traditional communities built around munches, clubs and dungeons.
"The pandemic changed us," says Megatron. "We are now a community where the majority of people feel as fulfilled and authentic online as they do at in person events. There are new people who've found us through platforms like TikTok and Discord, and the majority of the community says it's kinkier now than it was two years ago! Thanks to Clips4Sale, we have the power to elevate conversations and educate the community in a way that mainstream media never will."
"With Zipper, Sunny Megatron is bringing together some of the most important voices in our community," a Clips4Sale rep said. "We couldn't be prouder to support her vision."
Check out Zipper at ZipperMagazine.com, and follow on Instagram and Twitter @ZipperMagdotcom.