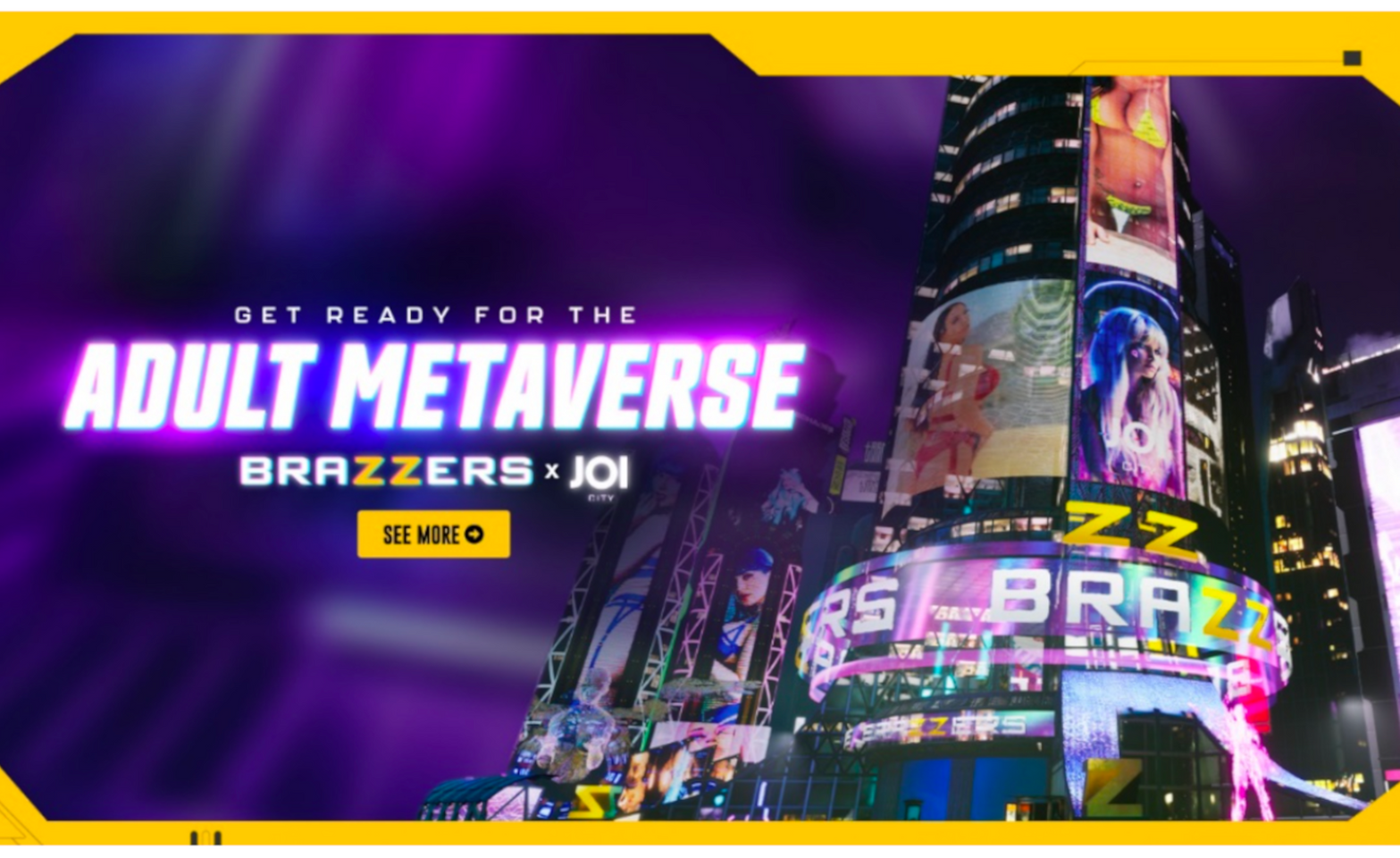 LOS ANGELES—Brazzers is coming to the Adult Metaverse via a futuristic virtual metropolis called JOI.CITY. 
Built on groundbreaking technology, JOI.CITY will offer its citizens an adult pop-culture living ecosystem to explore that simultaneously provides studios and individual performers a new way to engage with their audiences.
With its fully immersive and interactive environment, JOI.CITY allows users to connect in a whole new way, while also providing a secure and transparent platform for studios and performers to monetize their work. According to Brazzers, this browser-based Metaverse is an ever-growing virtual world with unlimited potential, offering a diverse array of experiences and venues ranging from live shows, events, concerts, and meet-and-greets, to arcades, galleries, and store fronts, to fully realized apartments and buildings to explore and live within.
JOI.CITY uses its technology to deliver a frictionless Web3 experience without any of the Web3 hurdles. Being browser-based, it is accessible online anywhere via desktop, phone, tablet, or fully immersive VR headset, all without downloads or specific hardware. This is the future of Web3. All content formats can be offered and sold by creators as regular digital assets, but also presented, auctioned, or traded in the JOI.CITY Marketplace or community. In addition to the traditional 2D content that performers produce, JOI.CITY will feature immersive 3D content via hologram technology. This technology will enable performers to create an immersive experience, allowing them to interact with fans in a way they never have before.
"We are absolutely thrilled to be joining the metaverse," said a representative from Brazzers. "As an industry leader Brazzers is always seeking new and innovative ways to engage with our audience. We look forward to working closely alongside talented performers in JOI.CITY to bring fans an entirely new experience unlike any they've ever had before."
JOI.CITY is set to enter Beta testing in Q1.
Sign up for early citizenship via: brazzers.joi.city.