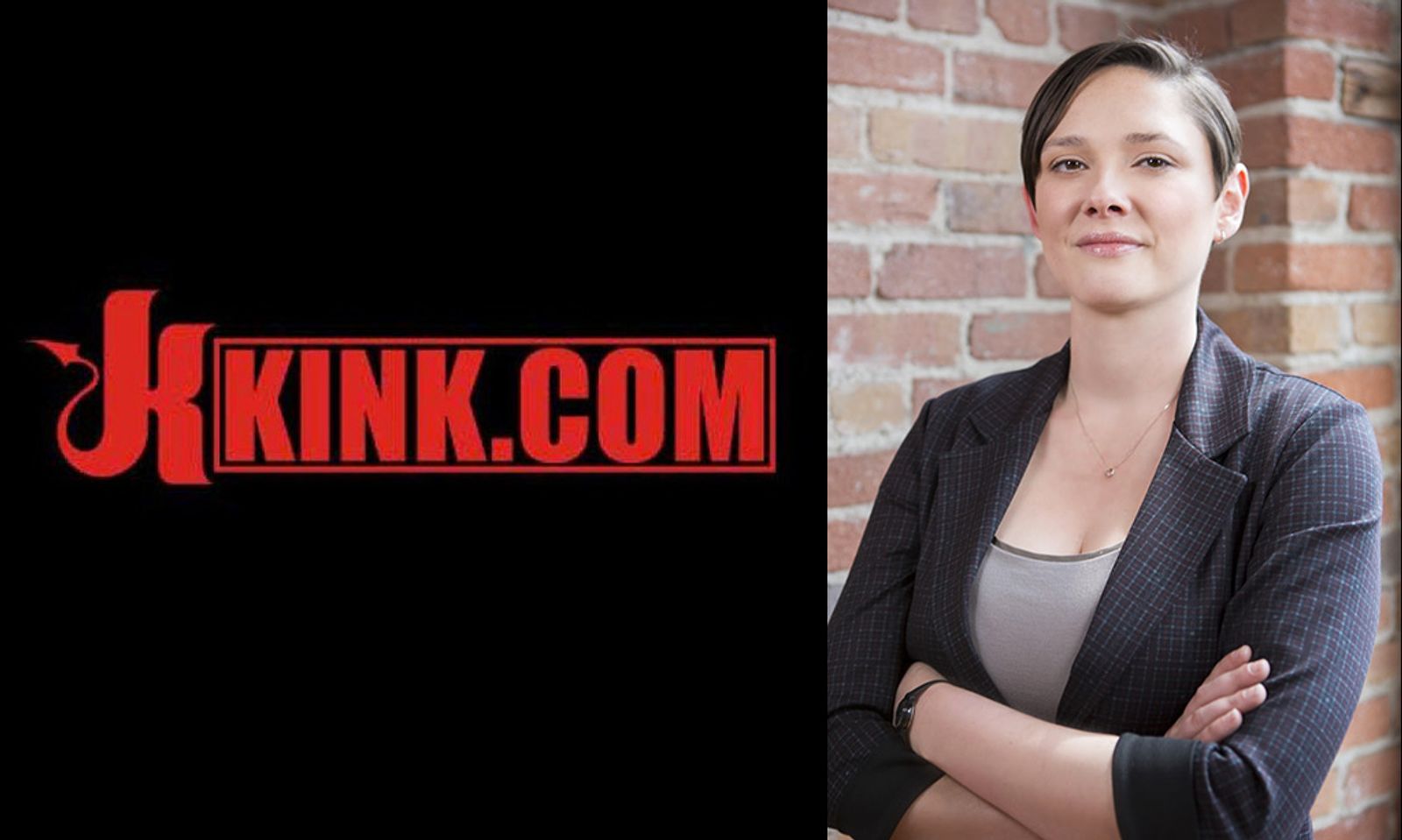 SAN FRANCISCO—Cybernet Entertainment, parent company of fetish and BDSM distributor Kink.com, has seen a lot of changes over its two-decade history, and another one was announced today: a new chief executive officer. Alison Boden, Kink.com's vice president of technology, has been named CEO of Cybernet Entertainment. Founder and owner Peter Acworth will move away from day-to-day operations of the company to focus on real estate development and management.
"I'm honored and grateful to Peter for this extraordinary opportunity to lead Kink into the next chapter of its incredible story," said Boden, an eight-year employee of the company. "Under his leadership, Kink has set the standard for ethical adult entertainment and I am wholly committed to carrying those values forward while growing our brand, our influence, and our audience."
Boden has worked in the adult industry since 2003, when she started a sex toy home party business. During her fifteen-year career, Boden has operated in a wide variety of roles, from project manager and marketing director to software engineer and technology executive. Boden contributed to and eventually oversaw major changes to the Kink.com platform, as the company moved from a production-driven model to a distribution-focused one.
"Alison was instrumental in the development of our new content platform," says Acworth. "If there is anyone who can reinvent Kink.com for the new internet, which is awash with free content, it is her. She's smart, driven and has depth of experience that's hard to match in the industry. I've relied on her judgment and intuition for many years, and I'm excited to watch the company grow under her leadership."
As CEO, Boden will focus on further broadening the platform, to bring in a wider variety of voices, products and content. Other early initiatives include using Kink.com's extensive performer and producer network to help better enforce best practices and ethical production on adult sets, as well as working to defend sexual speech in the face of increasing government censorship.
"I entered this industry as an activist and educator, and I'm lucky to have found a company where the mission statement isn't about corporate profits, but ending stigma. We're going to grow this company globally, of course, but my goal is really, truly to change how society sees and understands sexuality, and this is a very concrete way of doing it."