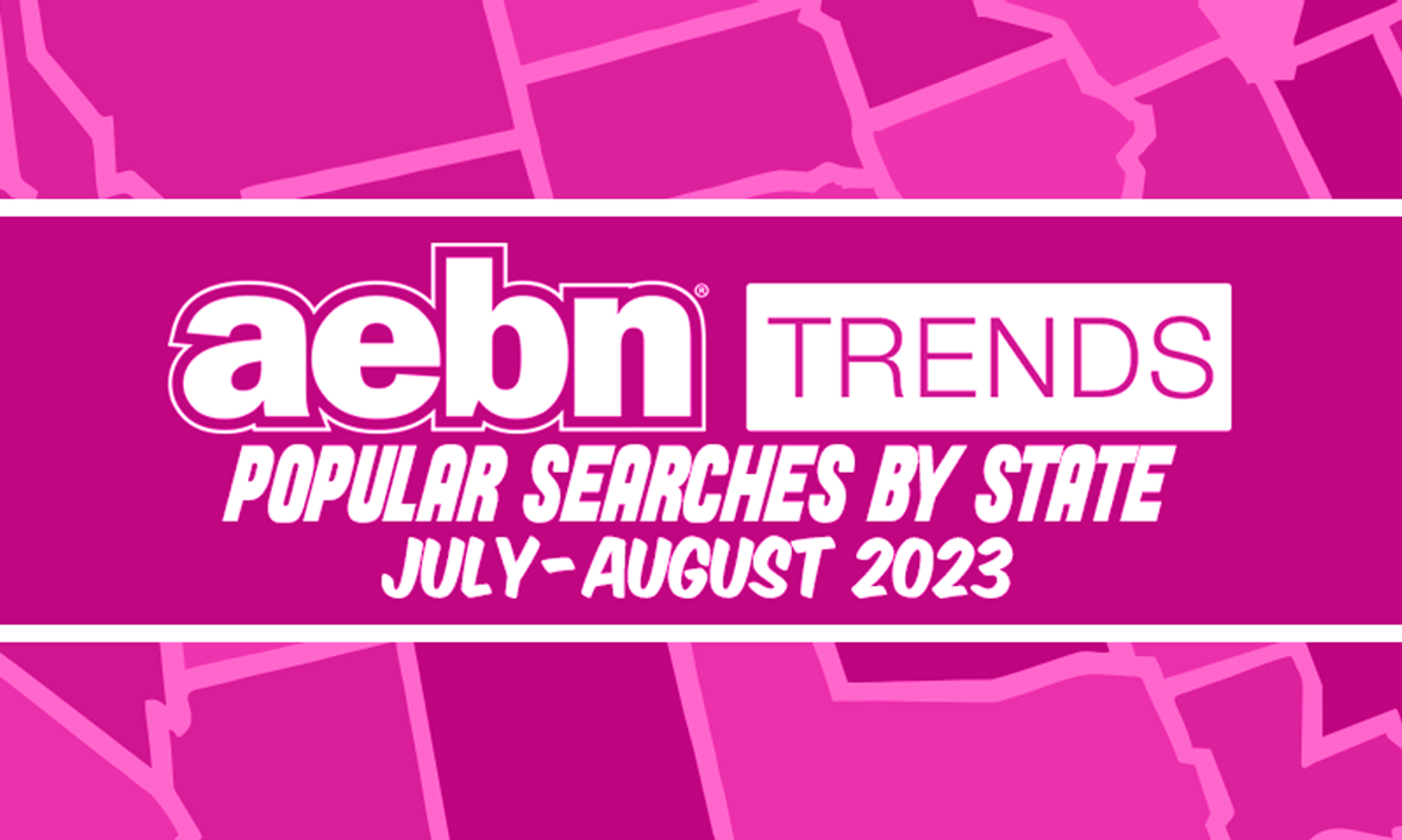 CHARLOTTE, N.C.—The Adult Entertainment Broadcast Network (AEBN) has revealed the trending searches across its network of theaters for the months of July and August throughout the United States.
Mature themes were popular among users of the straight theater in many states. Users in Hawaii searched for "mature" while Indiana looked for "mature anal." Viewers also showed interest in a host of MILF performers. Searches for seasoned stars included Brandi Love in New York and Virginia, Sally D'Angelo in South Dakota, and India Summer in Massachusetts. 
Wives were another topic of interest, with searches for "wife" in Wisconsin, "Black hot wifes" in Kentucky and "anal wife" in Delaware. 
Additional trending star searches included Aiden Starr in Florida, Silvia Saige in Alabama, Harmony Wonder in Minnesota, Casey Calvert in Oregon, and Angela White in both Iowa and Missouri. 
Southern hospitality was clearly on the mind of many users. Searches in the gay theaters showed a strong interest in rough riding men. Popular searches included "hairy cowboy" in Illinois, "big rig" in Iowa, "rodeo" in Nevada, and "cowboy hairy" in Texas. 
Several studios also made the list of popular searches, with notable trends including "All American Military" in Alaska and Nebraska, "Amateur Straight Guys" in Louisiana and Missouri, and "Gemini Studios" in Idaho, Montana and Arizona, along with "Gemini Dustin" in Colorado.  
Popular searches for stars included Cade Maddox in Washington and Delaware, Mr. Cali in Maryland, Malik Delgaty in Maine, and Dirk Yates in South Dakota and Virgina. 
See the post at AEBN Trends with infographics here.
To learn more about AEBN Trends, visit aebntrends.com.