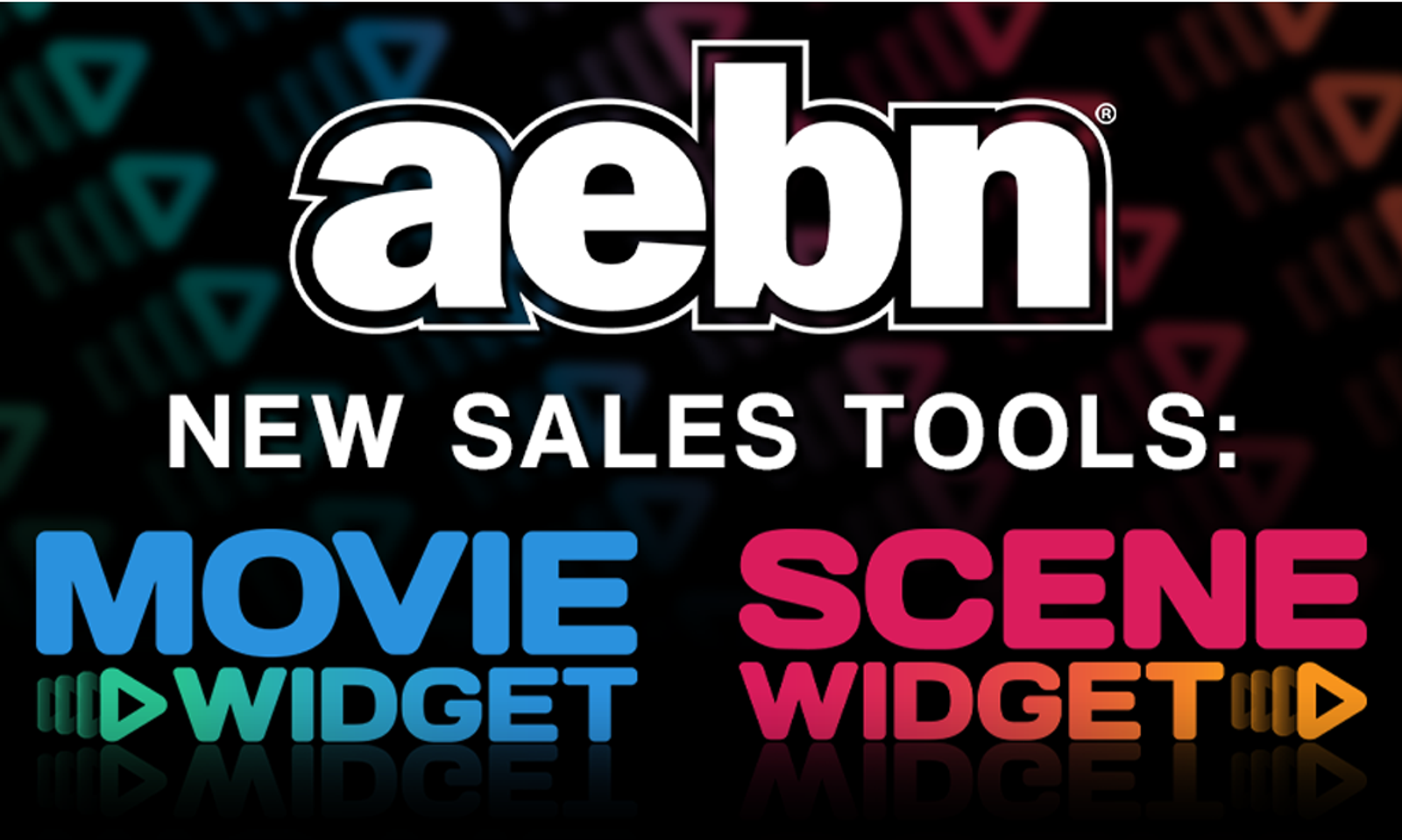 CHARLOTTE, N.C.—AEBN has unveiled two new sales tools for its affiliate partners, the "Movie Widget" and the "Scene Widget." These tools simplify the process of showcasing the most enticing content to customers.
With a simple copy and paste, partners can seamlessly incorporate a dynamic content stream into their websites that automatically refreshes with new content frequently. Choose from previews of scenes or movie box art, reflecting the latest, most viewed, currently playing, trending content and more. These widgets join the existing "Top Stars" tool, which features the week's most popular actors, and the "Pitch Slider" tool that highlights the principal banners cycling across the network weekly.
Affiliate partners now have the convenience of incorporating the most visually appealing elements from the AEBN network onto their platforms. This not only ensures continual content updates but also provides an opportunity to generate revenue by promoting the top content creators.
"After thorough testing, we're thrilled to roll out these widgets to all our partners. They echo the functionalities of our primary portal, connecting directly to our system's scene previews and films," said AEBN's Bishop. "Now, the content can come to the user rather than redirecting the user to the content." 
Both the "Movie Widget" and "Scene Widget" are designed to be adaptive, self-updating, and are straightforward to integrate into existing sites. Along with an enhanced commission structure, they grant affiliate partners an unobstructed path to guide users towards a conversion point, eliminating any extra steps.  
For more information or to sign up, click here.