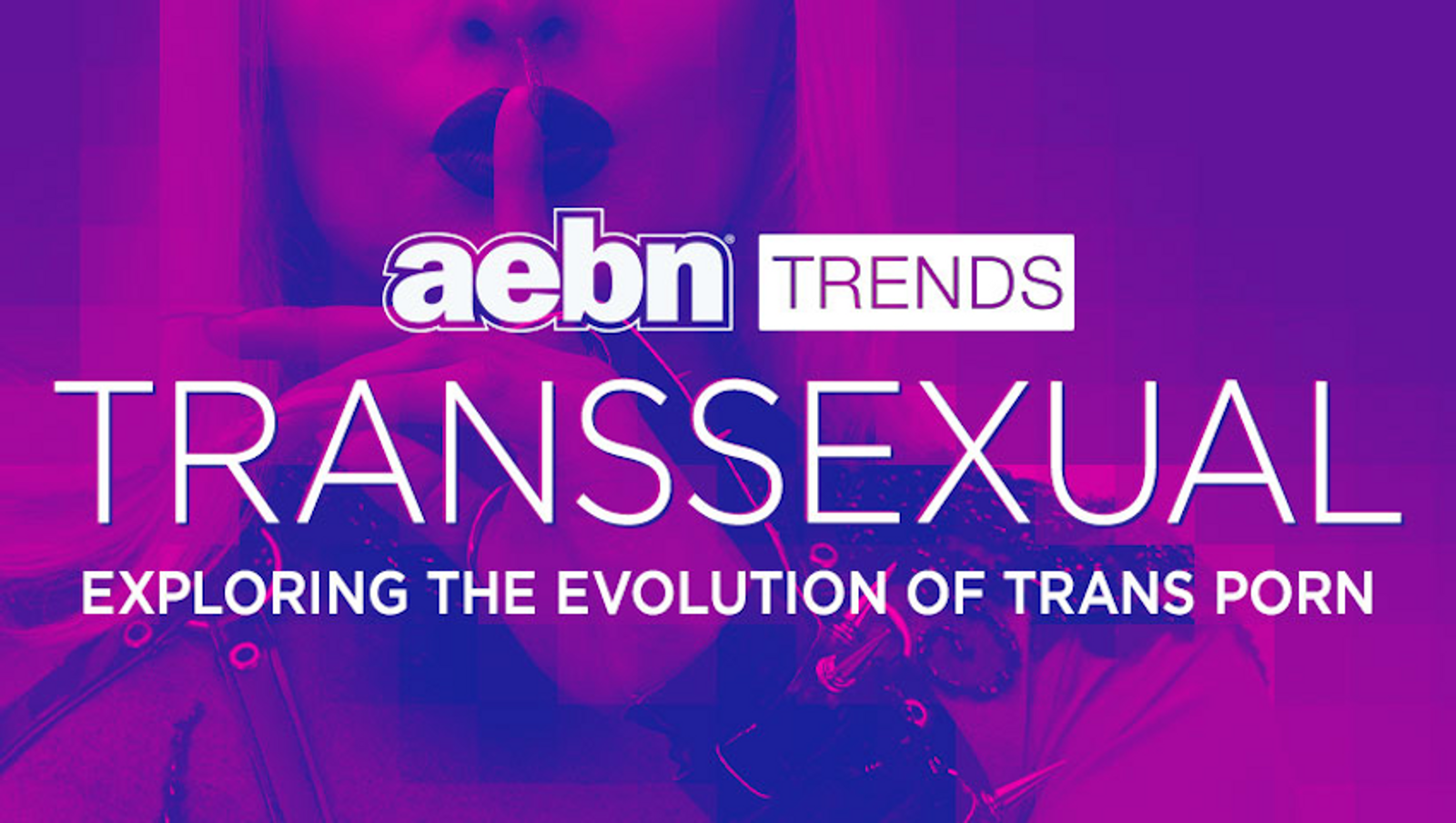 CHARLOTTE, N.C. — AEBN, the Adult Entertainment Broadcast Network, has published an in-depth exploration of trans porn—its controversies, its evolution, its enduring popularity, and its future. 
As cultural awareness of and attitudes toward transgender identity have changed, the terminology and depiction of trans people in trans adult content have followed.  
Historically, trans representation in porn was mostly limited to a transgender woman with a cisgender man, according to AEBN. The company said that today, among many changes in style and terminology, one key expansion of the trans category has been the emergence of a stereotype-defying genre known as gender queer, which includes trans female-to-male representation and male-to-female lesbian fantasies. 
There has always been a dedicated audience for trans content and new consumers are discovering it all the time. Its popularity has remained steady throughout the years, seemingly unaffected by increased media coverage and representation of transgender issues in the mainstream. 
What does the future look like for trans adult entertainment? AEBN Trends offers some data that AEBN has been tracking and lists some of the most prolific producers and stars of the content from yesterday and today. 
To aid its own insight as a platform with access to more than two decades of sales data, AEBN's article includes some thoughts from producer Steven Grooby, founder of Grooby Productions, on the evolution of trans content. 
Read the full story here.
Since 1999, AEBN has offered adult video-on-demand to consumers through a worldwide network of affiliate partners. AEBN maintains distribution rights through thousands of content partners, ensuring fans access to a vast library of full-length adult titles, offering straight, gay, fetish, and niche content.    
To learn more about AEBN Trends, visit aebntrends.com.