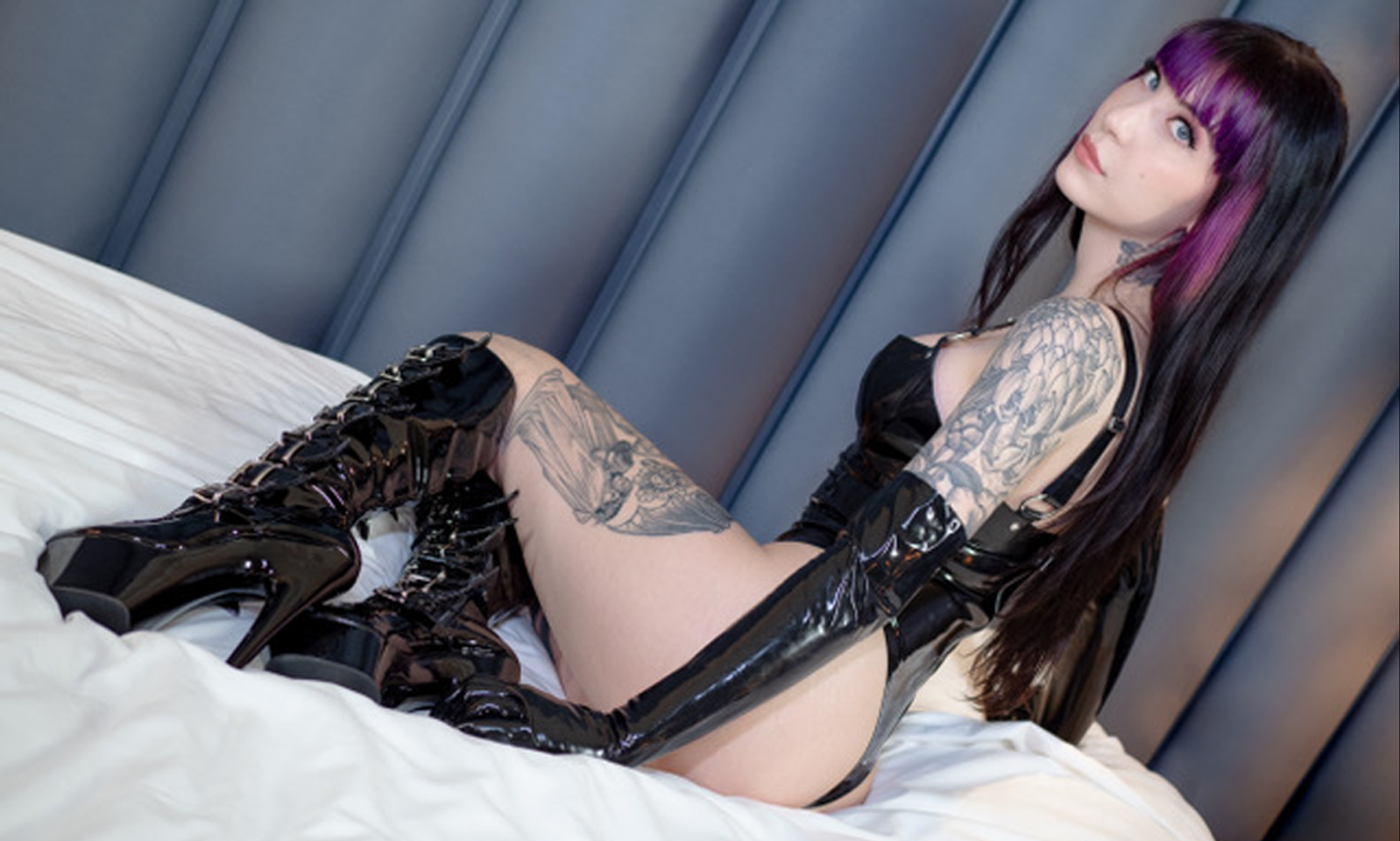 LOS ANGELES—AVN Award winner Charlotte Sartre, aka Goth Charlotte, has officially launched her own official website in collaboration with website management company Elevated X. 
The new website, GothCharlotte.com, offers an extensive collection of exclusive videos Sartre has amassed over the eight years of her career spanning a wide range of content that promises to appeal to a broad audience.
"I've been compiling videos since the very beginning of my career, waiting for the right moment to launch my own site," Sartre said. "My die-hard fans will be pleased to find rare scenes that are unavailable anywhere else, and there will be something on my site for everyone's taste. This is meant to be a one-stop shop for people to watch my videos, whether they prefer a subscription-based model or purchasing individual clips."
The website's offerings include a variety of options for engagement, such as new videos, clips, private direct messages and monthly subscriptions priced at $19.95 per month. To celebrate the launch, Sartre is extending an introductory offer of 30 percent off the first month, making it only $13.95. This special offer is available during the soft launch phase, which concludes on August 29.
Sartre will also be accepting custom video requests from fans through the site, making the process smoother and more convenient than ever before.
Commented Elevated X marketing director Heather K., "We are absolutely elated to welcome Goth Charlotte to the Elevated X family. Her exceptional talent and dedication to her craft perfectly align with our commitment to empowering industry professionals to establish and grow their online brands seamlessly. Working with Goth Charlotte on the launch of her new website has been a fantastic journey, and we are confident that her site will set new benchmarks for quality and innovation."
Keep up with Charlotte Sartre on Twitter @gothcharlotte.