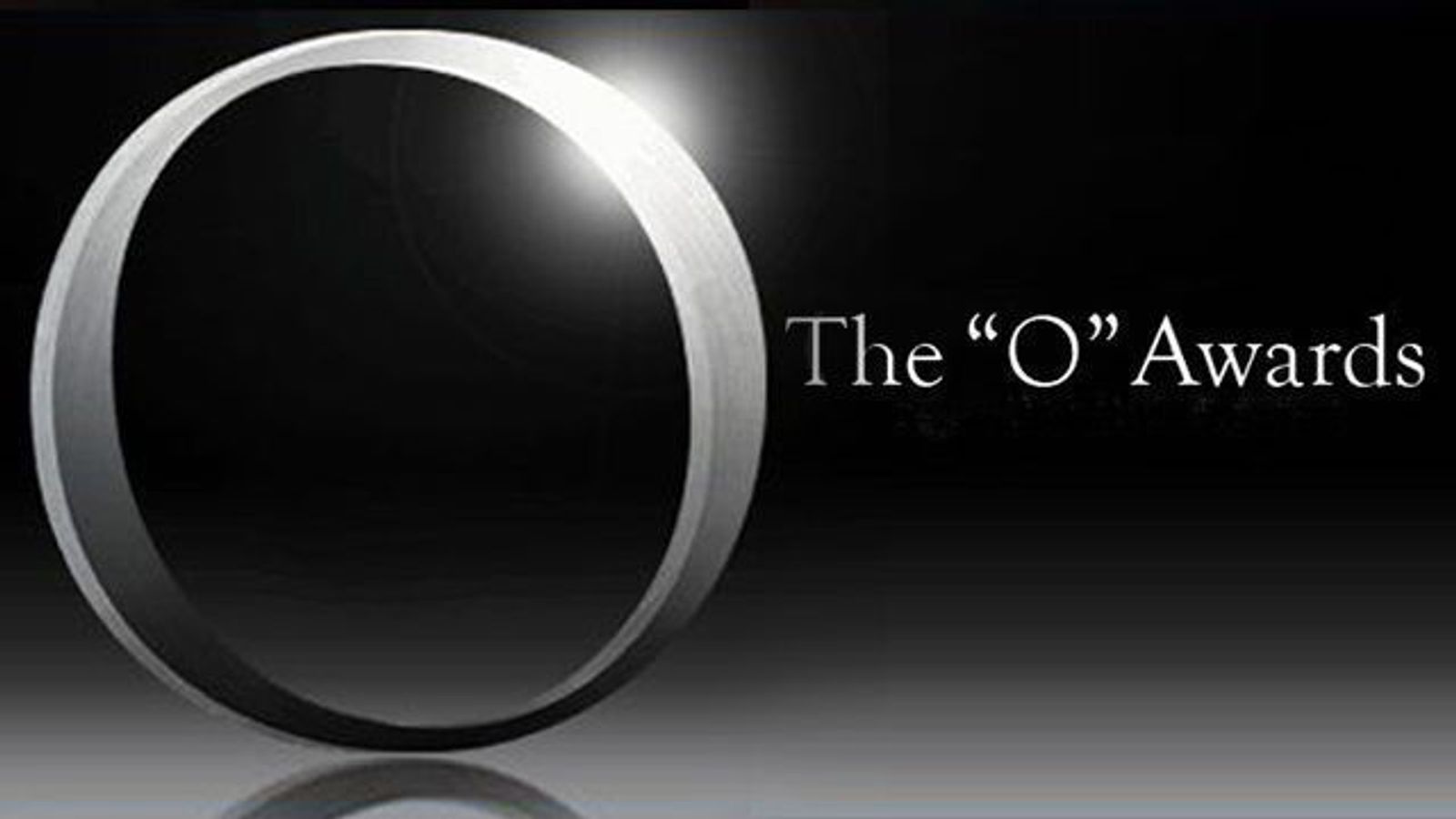 LAS VEGAS—This week at the AVN Novelty Expo, companies revealed their latest innovations to attendees at the show, which continues through Friday. But on Thursday night the focus at the 11th annual "O" Awards ceremony was to recognize the best products and collections from the previous year.
Longtime industry retailer and sexpert Kim Airs kept the crowd laughing with one-liners, and also sprinkled a lot of visual (and auditory) gags into her patter. Airs broke out her vagina puppet to get into the particulars of female anatomy and presented her own version of ASMR using vibrators on her microphone, which she made into a hands-free model by tucking it into her ample bosom. Before announcing the Non-Powered winner, Airs employed a realistic dildo to demonstrate how to put on a condom using only her mouth.
The evening got off to an uplifting start with an Outstanding Marketing Campaign win for The Motorbunny Club, a movie directed by AVN Award-winning director Kay Brandt for Adam & Eve Pictures. Brandt came up with the Motorbunny crew to accept the award. "As a filmmaker, for years I've been wanting to come to these awards. This is where the cool people are—people who are actually doing business," she said. Brandt says that the movie, based on a novel by Selena Kitt, shows that sex toys are important and are part of a healthy sex life.
Other winners also took to the stage to accept their trophies, among them CalExotics rep Nichole Grossman, who shouted, "Go, CalExotics!" Elliot Schwartz of Nasstoys noted he'd been in the industry since 1975, and the rep from Bedroom Products—a much newer brand—said, "Thank you for recognizing our little company that is trying to erase the stigma of sex in our society." And Rob Reimer, who came up to accept an award for the Boneyard Toys Piss Holer, which is used for sounding, said, "I love it when people come to the booth and say, 'This is the smallest butt plug I've ever seen.'"
An additional trophy was presented for this year's Lifetime Achievement winner, Dennis Paradise. His speech was short and very, very sweet. Paradise thanked his staff, giving them credit for all that he's been able to do. And for his parting words, the veteran distributor emphasized that having passion for what you do is the secret to  success: "If you get up in the morning and you're excited about what's going to happen that day, you've had a lifetime achievement."
This year's winning products are as follows:
"O" Award for Lifetime Achievement
Dennis Paradise of Paradise Marketing
Outstanding Marketing Campaign
The Motorbunny Club—Motorbunny and Adam & Eve Pictures
Outstanding Packaging
Vibes of New York, Nasstoys
Outstanding Supplement or Enhancement
Gummies Hemp Extract CBD, MD Natural Health
Outstanding Lubricant
Silky, Bedroom Products
Outstanding Body or Skin Care Line
Provocatife Shave Cream, Sensuva
Outstanding Lingerie Collection
Cheeks Denim Booty Shorts, Xgen Products
Outstanding Accessory
Zalo & UPKO Doll Designer Collection, Zalo USA
Outstanding Non-Powered Product
Piss Holer, Boneyard Toys
Outstanding Powered Product
Pirouette, FemmeFunn
Outstanding Anal Toy
Thump It 7X Medium Thumping Anal Plug, XR Brands
Outstanding Innovation
Melt, We-Vibe
Outstanding External Stimulator
Satisfyer Luxury Pret-A-Porter, Satisfyer
Outstanding Internal Stimulator
In Touch Passion Trio, CalExotics