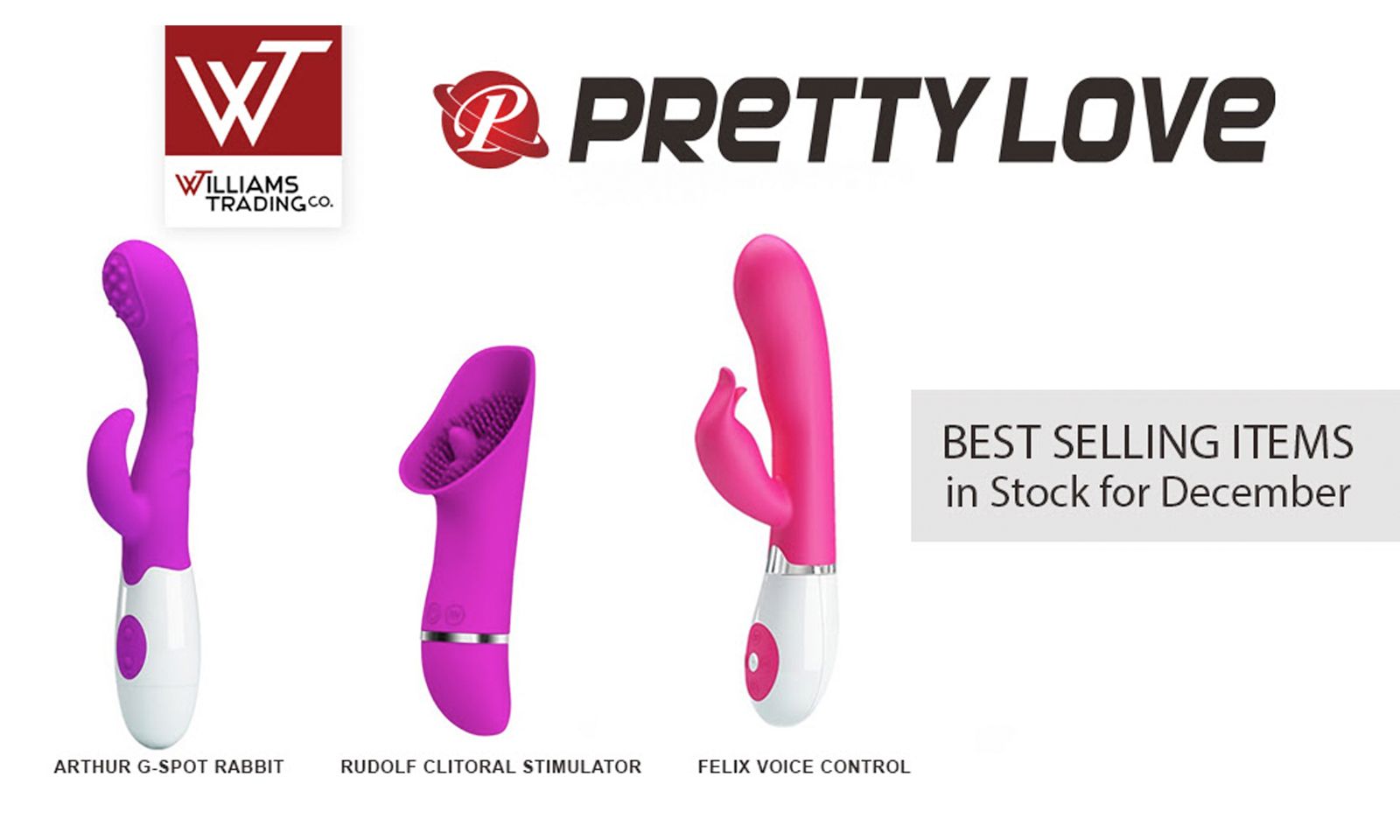 PENNSAUKEN, N.J.—Williams Trading announced the addition of the best-selling Pretty Love vibrators. 
"This new range of exciting products has been hand selected to offer our dealers and drop ship customers the absolute best sellers of this brand offering" says Scott D., Director Sales & Marketing.  The Pretty Love product line will be offered the best selling clitoral stimulators, g-spot, and voice-controlled features.
Established in 1993, the Pretty Love Brand offers a unique range of value wholesale priced sex toys positioned for the entry-level consumer. The complete range of product range is offered in phthalate free body safe construction with unique features including voice control, clitoral stimulation and curved shafts designed for G-spot stimulation.
The Pretty Love product line offers three new clitoral stimulators: Brady, Rudolf and Romance Flute.
The Pretty Love Brady comes complete with a 12-function wand stimulator tip, and the Pretty Love Rudolf is a 30-function handheld device, priced below $14. This clitoral stimulation line is rounded off with the Pretty Love Romance Flute offering 12 functions of suction, ergonomically designed with a slim handle and two button controls with a rechargeable battery.  
"We feel that all of these inexpensive clitoral stimulators will be excellent in-store value, based on the features and pricing offered to the consumer," said Rich Pyne, vice president of e-commerce sales.
All items are in stock and available for immediate shipment for the holiday season. 
In addition to the value-priced clitoral stimulation products, Williams Trading will be offering the best selling items from the Pretty Love assortment including the Rudolf, the Brady, the Felix, the Arthur, the Dylan, The Elmer and the Antonie Silicone Pink Rabbit.
Voice control functionality in a rabbit for early adopter consumers, one of the most unique additions to the product assortment is the Pretty Love Felix Voice Controlled Rabbit. This new Pretty Love Felix Voice Controlled vibrator offers 30 functions of stimulation with a new ergonomic shape constructed of silicone. 
For product ordering and shipping information on Pretty Love products, contact a Williams Trading sales representative at (800) 423-8587 or visit WilliamsTradingCo.com.