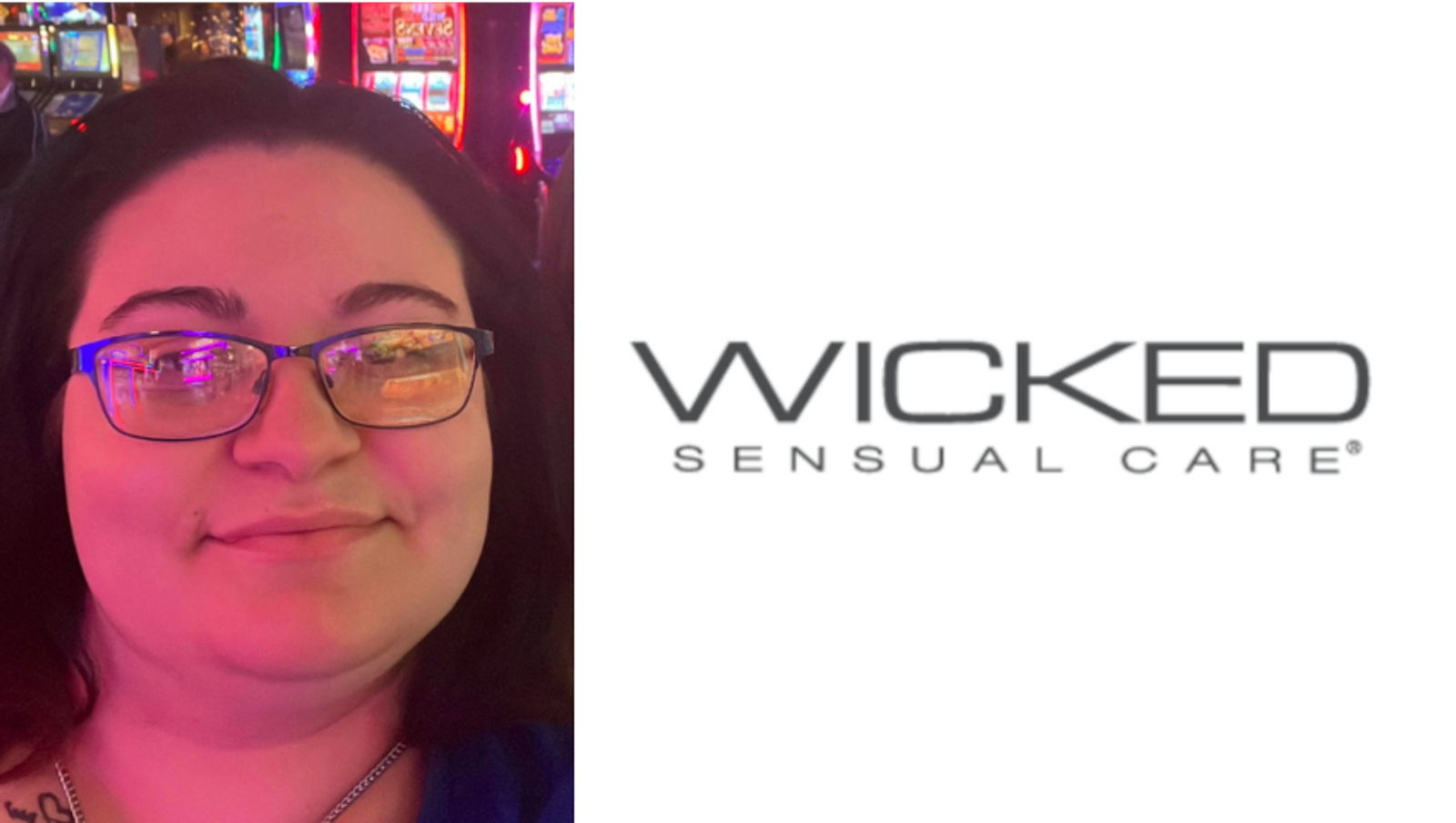 LOS ANGELES—Wicked Sensual Care, the 2023 AVN Best Enhancement Manufacturer Wicked Sensual Care, announced it is shining its Retail Employee Spotlight on Torie Hunter, the manager of Venus at 6780 Arkansas Highway 108 in Texarkana, Arkansas.

"I got into the adult industry on a whim, as I have always had a strong interest in it," Torie revealed in her interview with Wicked Sensual Care. "As soon as I started, I tried to absorb all the information I had access to, like the Williams Trading University, the trade shows, and all of our wonderful sales reps who are always there for us." 
Ambitious and approachable, Tori's love for her chosen field fuels the success she enjoys as the manager of Venus.
"I am driven by an unyielding passion for the adult industry that has defined my career and propelled me towards success," Hunter says. "This dedication to learning laid the foundation for remarkable growth and accomplishments. These trade shows provided me with invaluable experiences and an opportunity to connect with some of the most influential minds in the business. Through my interactions with such wonderful sales representatives, I not only forged professional relationships but also gained a deeper understanding of the industry's intricacies."
Torie is quick to emphasize the importance of social media in curating the image and marketing the products offered by Venus.
"Being at the forefront of trends is crucial in any industry, and I am no stranger to that philosophy. I pride myself on staying up-to-date with the latest market offerings, making it my personal mission to specialize in the newest items that hit the shelves," she says. "I have taken to TikTok, Instagram, and Facebook to showcase the products available at our various Venus locations. I always want to make customers feel at ease in our stores. I find joy in the uniqueness of each individual's story and take pride in catering to their diverse needs. The dynamic nature of my role ensures that no two days are ever boring, with each interaction leaving a lasting impact on both myself and my customer."

"In many ways, Torie personifies the exemplary retail manager—a seamless fusion of leadership, astute marketing acumen, and an unwavering, customer-centered approach," remarked Jennifer Brice, manager of sales at Wicked Sensual Care. "Her adeptness in this realm is notable through her ability to anticipate and navigate the ever-evolving terrain of adult marketing and merchandising through social media. Her knack for discerning and acting upon nuanced customer preferences elevates the shopping experience to a personal level."

Torie is optimistic about what she perceives to be a growing acceptance of the pleasure products industry within the broader retail ecosystem.
"As the adult industry evolves and sheds its taboo status, I am excited to witness continued growth and transformation," Hunter says. "My positive outlook on the industry's future, coupled with my deep understanding of market trends, leaves me eagerly anticipating the advancements that lie ahead. It is without a doubt that my journey has only just begun, and I hope that my contributions to the adult industry have a lasting impact."

Those working in the retail pleasure products space are invited to nominate employees who continuously exceed expectations. Someone may be nominated by sending their name, store/city, and a brief paragraph about why they deserve to be a spotlighted (a photo is optional) to [email protected], or by filling out this form. Individuals may also self-nominate. Each star employee will be profiled in Wicked Sensual Care's monthly newsletter.
To learn more about Wicked Sensual Care, visit WickedSensualCare.com.  
 For real-time updates, including sexual health and wellness tips from Resident Sex Educator jessica drake, join the conversation on Instagram, Facebook, and Twitter.