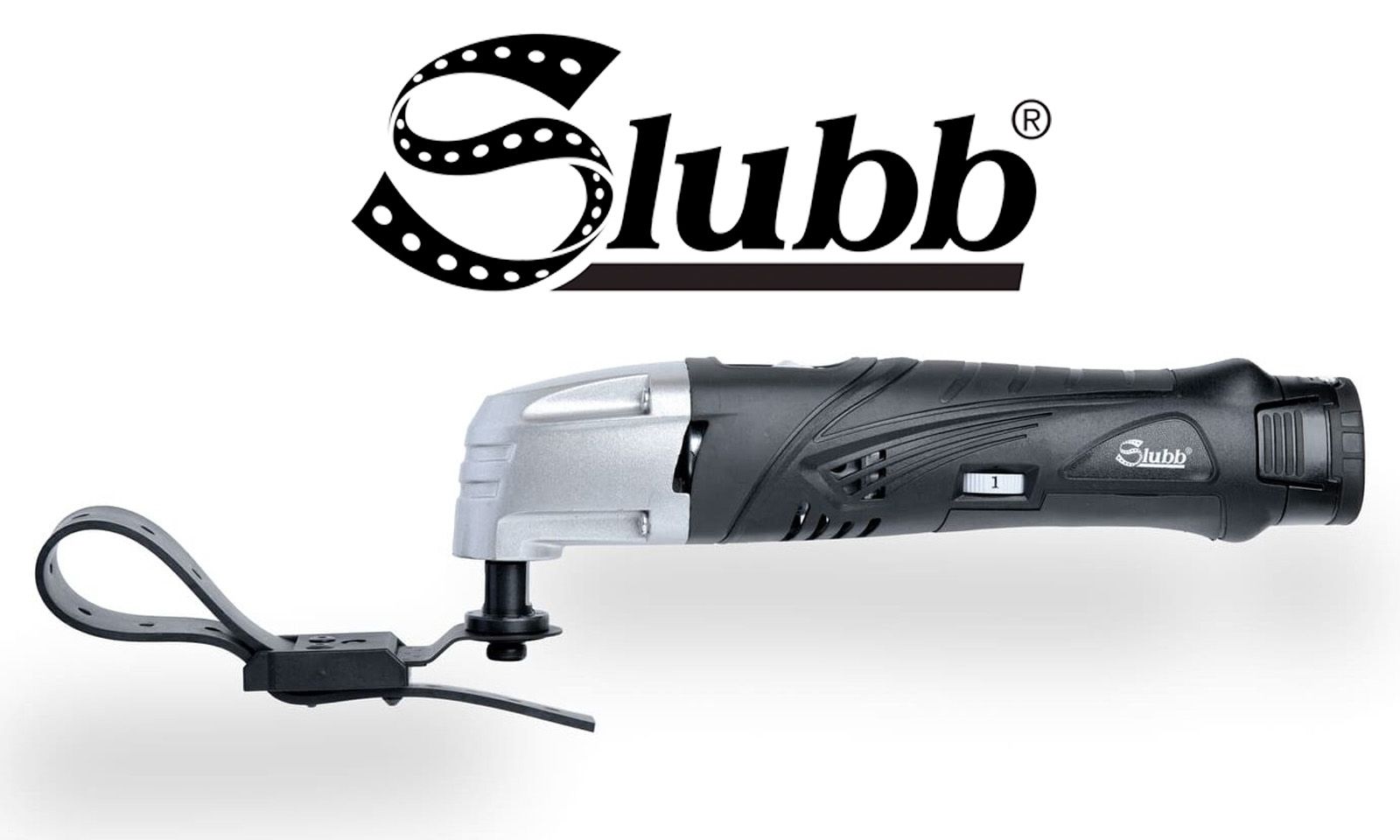 SEATTLE—The unique Slubb device—a cordless vibrational multitool first introduced in Germany in 2019—is now available in the U.S. thanks to an exclusive distribution deal secured by SafferMaster and Lady Petra of "The Kinky Cocktail Hour" podcast.
The pair formed Slubb USA to serve as the domestic distributor of the device, with Petra assuming the role of president, and SafferMaster presiding as CEO.
The Slubb consists of a comfortable, adjustable rubber belt firmly connected to a tool that provides a range of oscillation and vibration delivered via the belt to the penile shaft. The power of the device is significantly higher than typically available in the pleasure products market. The belt can also be wrapped around a variety of pleasure products, allowing many solid, non-vibrating plugs and insertables to deliver intense stimulation.

The Slubb is the creation of brothers Michael and Sandro Strobel, who gained inspiration for the device from their professional work in construction. They spent three years sourcing the best machine that offered the ideal power setting, weight, look, feel and balance with the preferred range of vibrational settings for the device. Once it had been built, tested and perfected, the Strobel brothers had the device patented across western Europe and the U.S.A.

"It can be for couples, for single women, it can be for everyone," said Petra in an episode of "The Kinky Cocktail Hour," the sex and relationships podcast she co-hosts with SafferMaster. "But its primary purpose in development is for men. It was like a major breakthrough for men's sex toys."

"I think this is the 'killer app' in sex toys for men," added SafferMaster, noting that its motorpower of 18,000 rpm is three times that of other devices. 

To hear SafferMaster and Lady Petra discuss Slubb in more detail, click here. 
Consumers can purchase the Slubb at slubb-usa.com.

Details on the Slubb affiliate program are available here. 
Retail stores and distributors may order the Slubb by e-mailing [email protected] or calling (206) 337-6631.
Find the Slubb on Twitter @SlubbUSA and see demonstrations of how it works on YouTube.