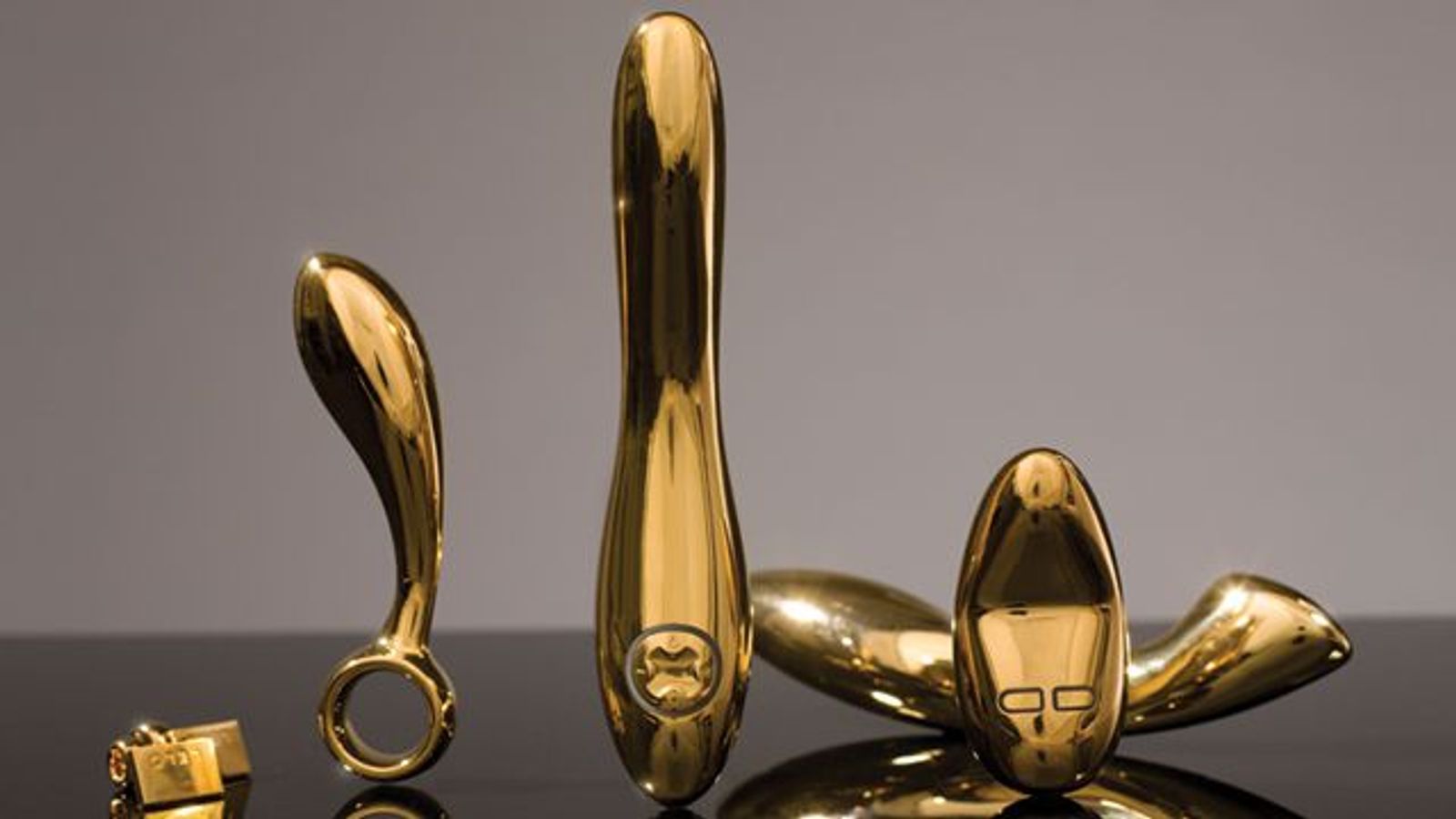 SAN JOSE, Calif.—Swedish designer brand LELO has today announced they are currently considering whether to add GPS tracking devices to select items of their luxury pleasure portfolio as a way to deter theft. The decision comes in light of a recent robbery at a sex toy boutique inBrasília,Brazil, in which a shop clerk was tied up at gunpoint while a thief made off with their LELO Yva personal massager, one of the company's Luxe line of 24 carat gold massagers.
While still in the idea stage, the company is considering the possibility of adding a small tracker within their motorized Luxe massagers that will locate the current position of display models in the event of theft. It is the company's hope, however, that it is an application that the retailer will never need to use.
LELO Luxe is a range of personal massagers made to order in the customer's choice of 24 carat gold or stainless steel and can retail at up to $13,500, while the Yva taken in last week's robbery carries a retail price of $2,180. LELO offers Luxe items to retail stores in order to draw attention to the luxury qualities of the brand and add a further piece of interest to shop floors.
About the idea, LELO Brazil Sales Manager Eliane Said said, "Adding a GPS tracker to a sex toy may sound like a strange idea, but in light of the recent incident in Brasília we hope that this will make people think twice before putting anyone in possible danger for one of our products. As one of the first models of massager ever to be produced by LELO, Yva has a special place in our hearts, especially considering our upcoming 10-year anniversary."
The hold-up in the Brasília boutique has gained international attention from news outlets finding the humor in a sex toy robbery, but LELO's plans to add GPS tracking to their Luxe products points towards how seriously they are taking the situation.
The recent robbery at the Erotika Luxo sex toy boutique inBrasiliacoincides with LELO's launch of the SenseMotion Insignia 2 Design Edition Personal Massagers, and the company has pledged full support to their retail network in light of recent events and welcomes contact on how to improve security still further.
For more information on LELO's latest products, visit LELO.com.