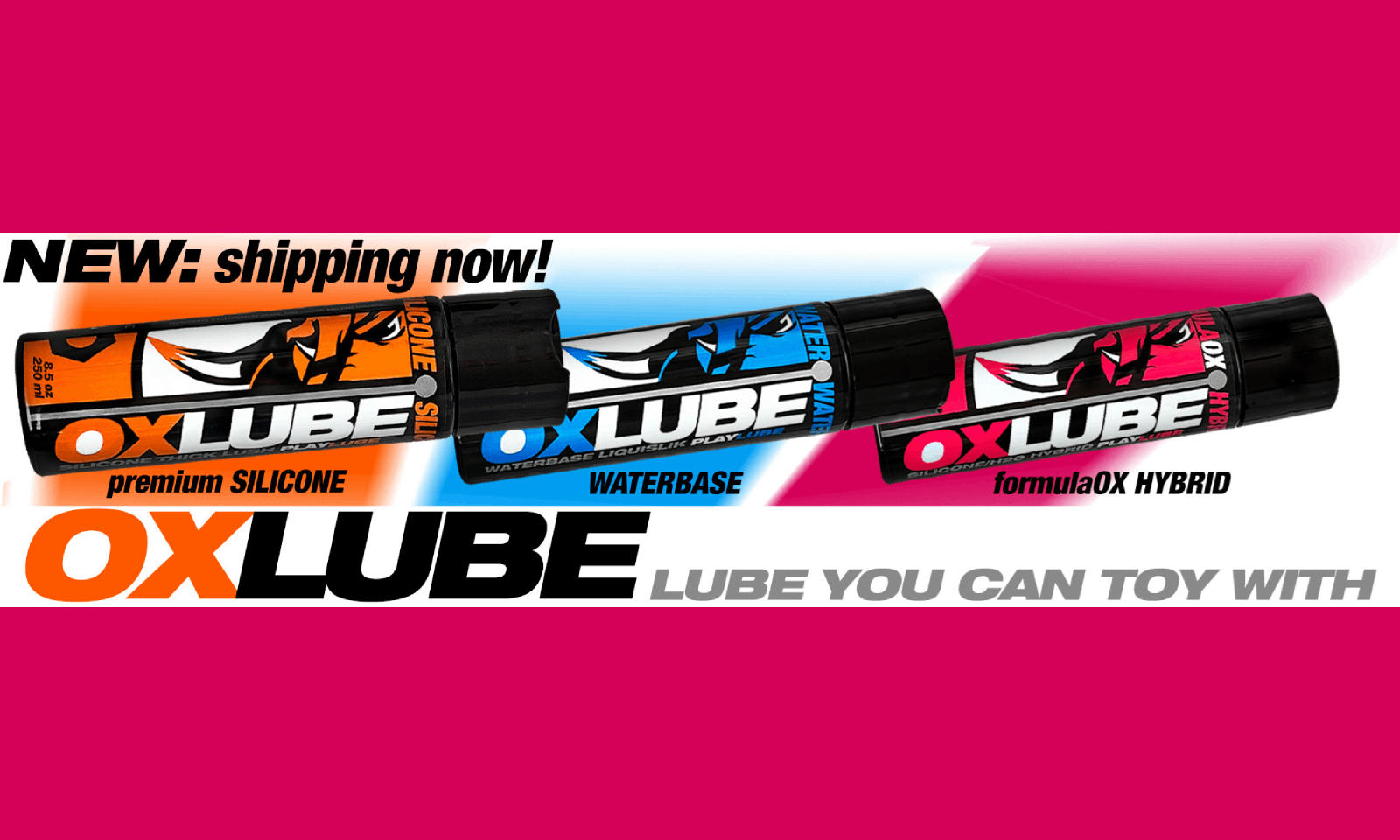 LOS ANGELES—Oxballs has announced three new additions to its Oxlube collection. 
All Oxlube formulas are compatible with all Oxballs toys, no matter the material. Oxlube manufactures its lube in the U.S.A. in an FDA-rated facility—all are 510(k) compliant. The three formulas include the FormulaOX hybrid, the Thick silicone formula, and Liquislik water-based formula.
The new lube is shipping now in 8.5-ounce, 4.4-ounce, and four-ml singlets.  
For more information, visit oxballs.com.