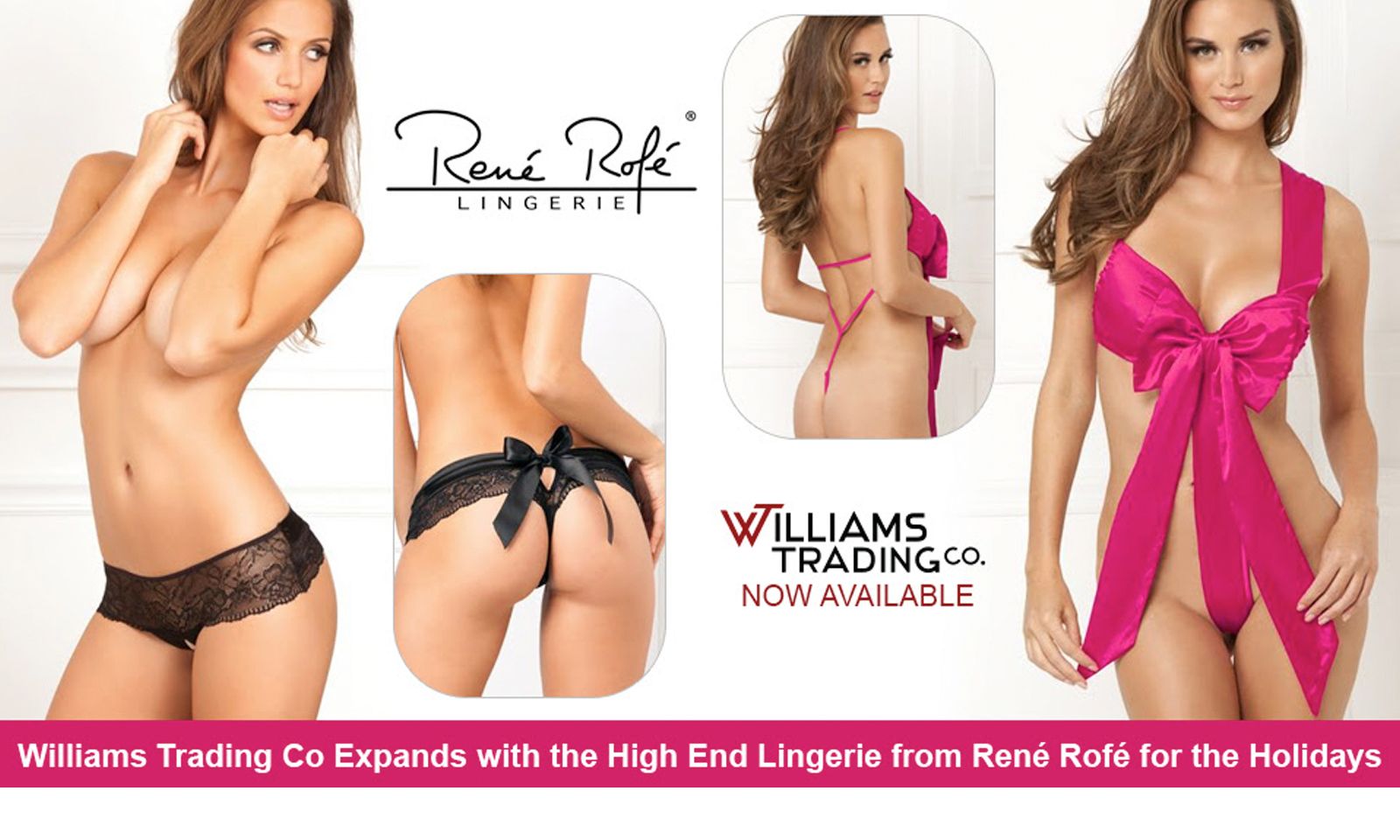 PENNSAUKEN, N.J.—Adult distributor Williams Trading Co. has expanded its collection of René Rofé just in time for the holiday season.
Williams Trading Co. will be offering the following styles including crotchless thongs, teddies, bodystocking sets, chemise sets, bodysuits and sexy sets. These new collections are hand selected with holiday inspirations in mind,  including red and sensual ribbon collections.
Step into a provocative world of forbidden desires with René Rofé Sexy Lingerie. When night falls, it's time to let your naughty fantasies take over. With on-trend, sensual styling and painstaking attention to detail, Rene Rofe offers delicate lace teddies, chemises, bra sets, garter belts, crotchless panties, body stockings, hosiery, and much more. 
The release of René Rofé is perfectly timed for retailers to stock up and prepare for the upcoming Christmas and Valentines selling season. 
"Lingerie is definitely going to be on customer's minds this Christmas and Spring," said Charlotte Lopez, sales rep. "The collection is beautifully appointed and fashionable making it easy for, retailers to smartly prepare and stock up." This new selection of high end lingerie from René Rofé  is both affordable and sexy.
"With one of the best selling lingerie  brands in the U.S.,  René Rofé, will become an immediately popular line of products on the retail floor, for the holiday selling season," said Scott D, director of sales. "We are pleased to partnership with this initial launch of  René Rofé for our customer base."
For product ordering and shipping information, contact a Williams Trading sales representative at (800) 423-8587 or visit WilliamsTradingCo.com.