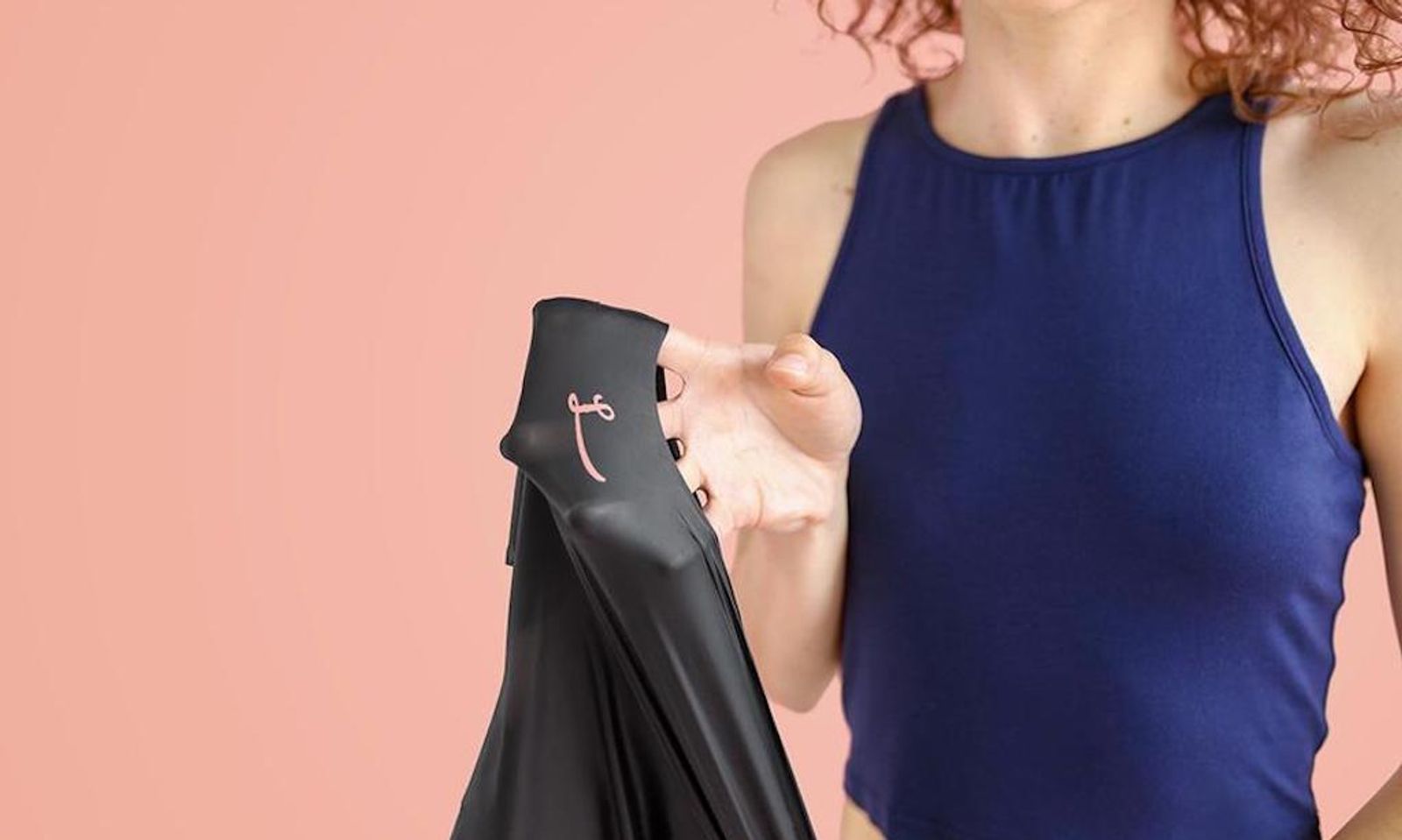 Melanie Cristol, the Columbia Law School–educated founder of women's undergarment maker Lorals, said that after a trip to Mexico when she and her partner found themselves in urgent need of a "dental dam" in order to engage in vacation oral sex, and simply couldn't find one, she had an idea. 
"I started thinking about that a lot after getting back from the trip," she told the site Logo. "I should've been writing legal briefs, but instead I was thinking about oral sex."
The answer she came up with was they describe as "the world's first lingerie for oral sex." The ultra-thin underwear is designed "so you feel every little thing," the Lorals site claims. "Plus, the super stretchy latex is easy on your partner's tongue (and tastes like vanilla)."
The undergarments are also disposable. Use them once, then throw them away.
According to Cristol, in her research as she was developing the product, she talked to numerous women who wanted to give or receive oral sex, but "just didn't want the skin-to-skin contact," while others desired to explore oral-anal sex, but are "totally freaked out by poop."
"I initially created the product as a dental dam replacement, but my wife and I found we were using it more often to make us feel more comfortable during oral (like when I'd just gone to the bathroom and felt a little bloated, or when she'd just gone to the gym and would otherwise say no)," Cristol told the Dame Products site. 
But Cristol also says that she does not intend the product for "anyone who already loves their oral sex life." Instead, the undergarments are intended for women who "already experience hesitations regarding oral sex and want to say yes more often," she told Dame.
While Lorals are intended to be used in place of inconvenient and unappealing dental dams, the product is not intended to prevent sexually transmitted infections. But Cristol says that an STI-prevention model of Lorals is under development, but requires federal FDA approval before they can be marketed to the public.
Photo via MyLorals.com