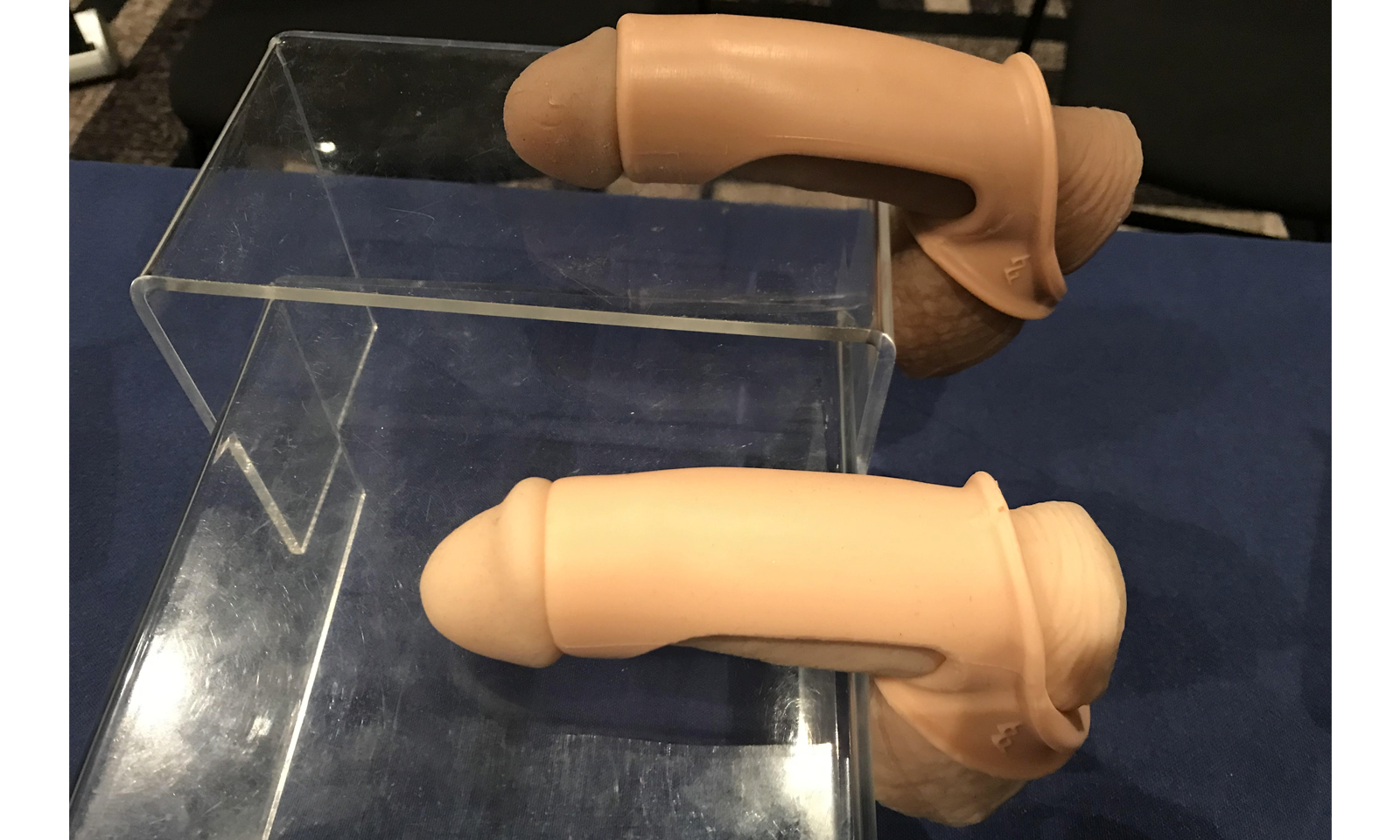 Nanciland Innovations, a first-time exhibitor at the AVN Novelty Expo, wowed buyers and other attendees with their products designed for those who deal with erectile dysfunction issues.
"We wanted to create something that would blend in with the penis and ease any stigma," explained Nanci Smith, founder of Nanciland Innovations and creator of the Stealth Shaft Support.
The piece, crafted from TPE and manufactured in Shreveport, La., secures around the testicles and sits along the top of the shaft. A second opening circles the head of the penis to ensure it stays in place. The Stealth Shaft Support helps penis owners to enjoy penetrative sex, or even simply masturbate, with more control.
The Stealth Shaft Support comes in four color options—three shades of flesh and a smoky version—and two sizes.
Nanciland Innovations reps are accepting pre-orders now, with shipment expected to begin in July.
For more, visit StealthShaftSupport.com.