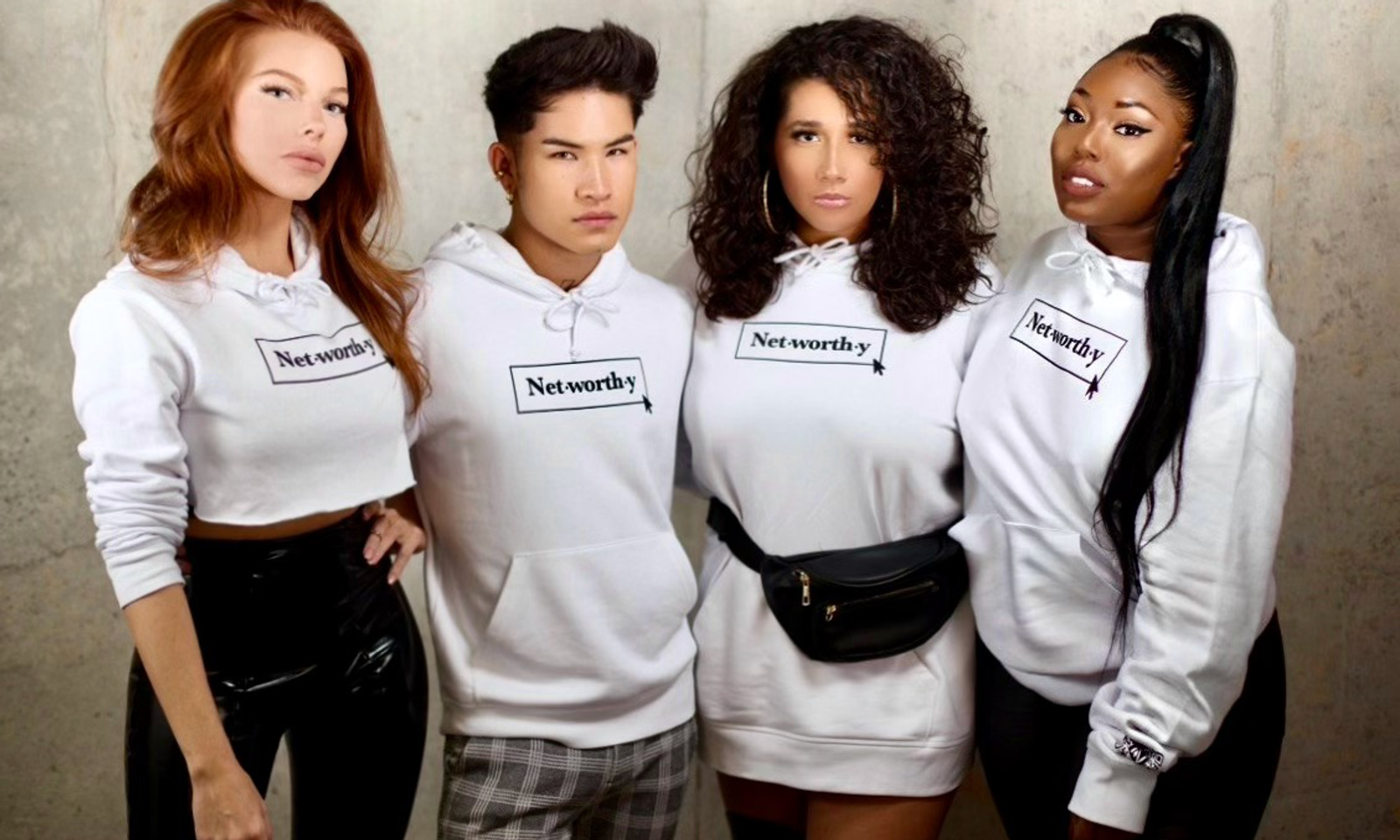 CHATSWORTH, Calif.—Coinciding with the approach of International Sex Worker's Day in one week, performer MelRose Michaels unveils Networthy, a new fashion brand by sex workers for sex workers.
The debut 15-piece collection features hoodies, T-shirts and crop tops bearing sex-worker-positive declarations like "Your boyfriend buys my nudes" and "There's a reason I look familiar."

"I'm a successful CEO of a sex work empire,  and I'm proud of what I've built," Michaels said. "This clothing line is a way for me to empower my community, and fight the societal stigma surrounding sex work. Not everyone can be 'out' safely, and I want to give a voice to those who are, while showing solidarity with those who can't be. I want people to understand that we're your neighbors, your friends, and your family. I want people to understand that we pay taxes and that we vote in elections despite getting almost no representation for our billion dollar industry."

Michaels got her start in the adult industry as a cam model in 2011. She quickly rose to the top of the live webcam site MyFreeCams, breaking into the top 20 performer ranking in only her first month streaming online. She moved to FanCentro in 2018, where she served as brand ambassador and helped develop the Centro University educational curriculum.

From the beginning, Michaels was intent on creating a brand specifically made for sex workers by sex workers. The name Networthy references both the financial value of sex worker led businesses and sex workers' individual worth as human beings. Each item in the collection comes with a statement that embraces a sex worker identity, from sly nods to bold statements. After conceiving and designing the pieces, Michaels worked with an all-female team in Europe to ethically source and execute the collection.

"I'm already recognized in public by people who try to 'out' or shame me, yet in doing so, they are acknowledging how they know me," Michaels said. "I learned early on that secrets can give people power over you. Networthy allows us to take back that power. It shows them we're proud of who we are, and that we won't tolerate their shame."

While the inaugural collection of Networthy was designed entirely by Michaels, she sees the potential for collaborations with other sex workers in future collections. Most of the models for Networthy are sex workers with their own mainstream and adult businesses.

"Networthy isn't a company, it's an ethos. It's an unapologetic expression of who we are as a community, and a declaration that we live life on our own terms," Michaels professed. "Our net worth isn't defined by who we are or what we sell. We're entrepreneurs changing an industry, and shaping a global economy. Our work might take place behind closed doors, but starting with Networthy, our lives no longer have to!"

To order Networthy clothing, visit ShopNetworthy.com, and keep up with the brand on Instagram.