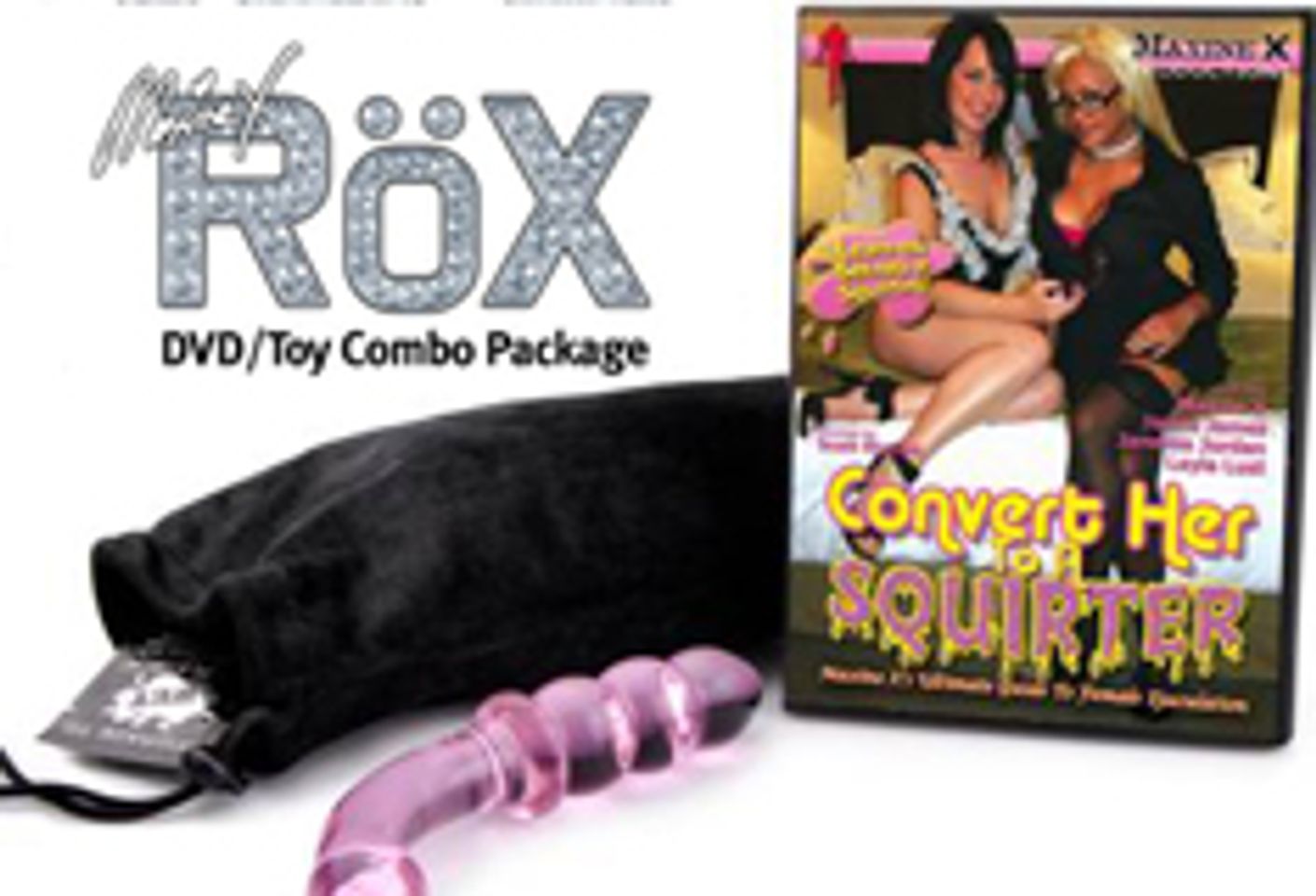 TORONTO – Maxine X Productions has joined forces with distributor Glow Industries to sell an instructional DVD packaged with a complementary toy. The film, called "Convert Her to a Squirter," is accompanied by the same Don Wands glass device seen onscreen.
"I wanted to set a new standard in instructional sex DVDs," says Scott Rhodes, the film's producer and director. "It occurred to me that no one had ever combined a toy with the DVD in the same package."
Of course, creating an entertaining film that would teach viewers—and still be entertaining—was not without its challenges. "The movie had to be original and unique in its approach, something that had never been done before," says Rhodes. "It had to strike the perfect balance between being instructional and interactive, while still being hot and sexy."
The DVD comprises two parts: first, actress Maxine X and friends have a frank discussion about the film's designated educational topic; then, in the second half, the performers demonstrate the techniques they just discussed, using the accompanying toy.
This release is the first in a planned series of film and toy teams. "One of the things I like most about being an adult film star is helping people with their sex lives and intimacy," Maxine X says. "That's why I teamed up with Don Wands to bring you an innovative package—a video and toy combination like never before."