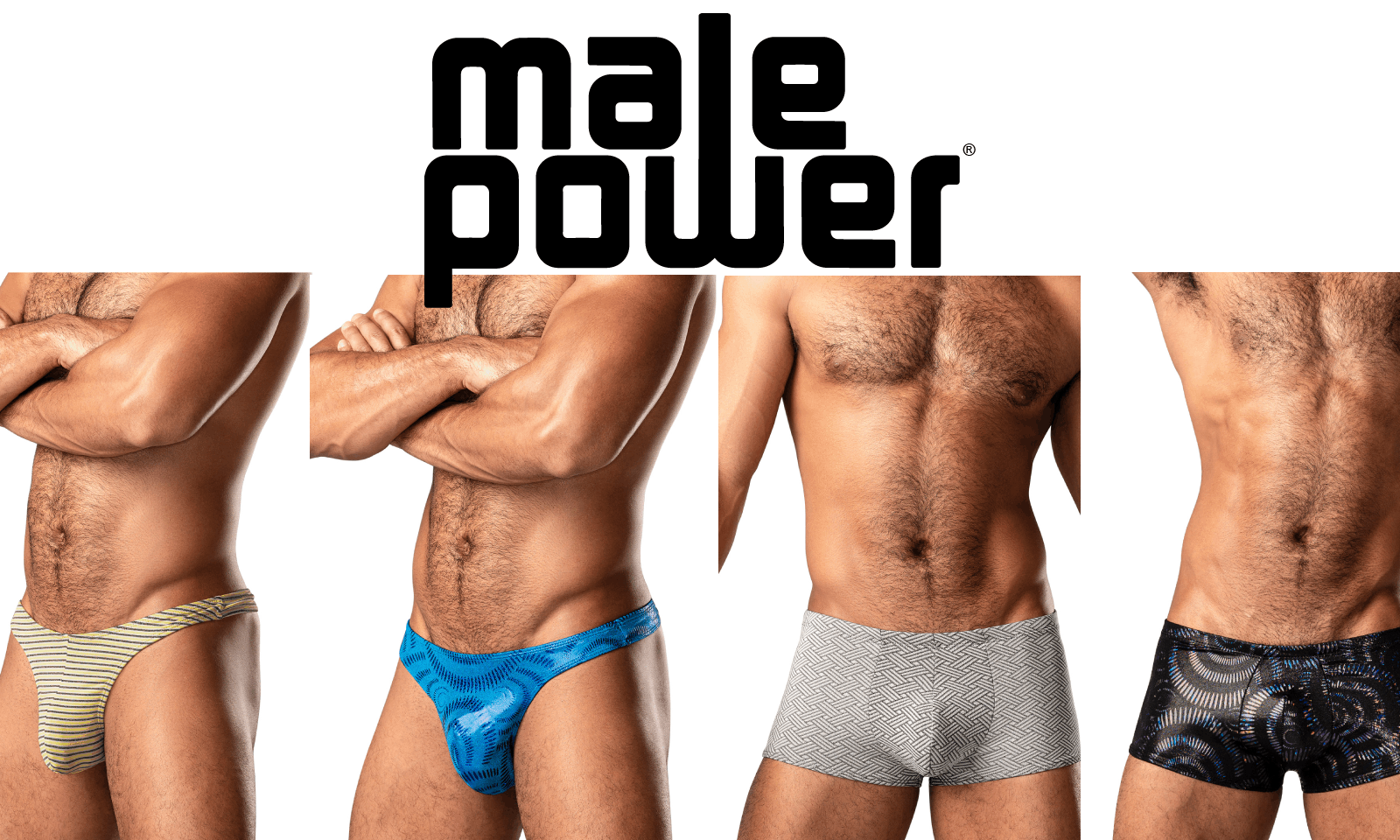 HAUPPAUGE, N.Y.—Male Power is introducing three new collections to its lineup.
The garments in the KaleiDickscope line are chromatic made from nylon spandex, and crafted for a sculpted fit. They also include tone-on-tone, swirl patterned, stretch metallic fabric. Designed with low-cut waists, high-cut legs, and contoured comfort pouches, these fashions enable a full range of motion. They come in Mini Short, Bong Thong, Strappy Ring Jock, and Posing Strap G-string.
Male Power is also introducing a tropical collection, Cabana Banana. The designs include pale yellow, heather grey, and white striped garments made from poly cotton spandex. Choose Classic Mini Short, Bong Thong, or Posing Strap G-string, all tailored with contoured patches and low-cut waists. 
Lastly, Labyrinth is a new addition to Male Power's offerings. This classic brief features traditionally patterned poly spandex fabric, imprinted with a maze-like design. Standard body types include Mini Pouch Short, classing Bong Thong, and Posing Strap G-string.
KaleiDickscope, Cabana Banana, and Labyrinth are in stock and ready for immediate shipment. 
For more information, visit malepower.com.