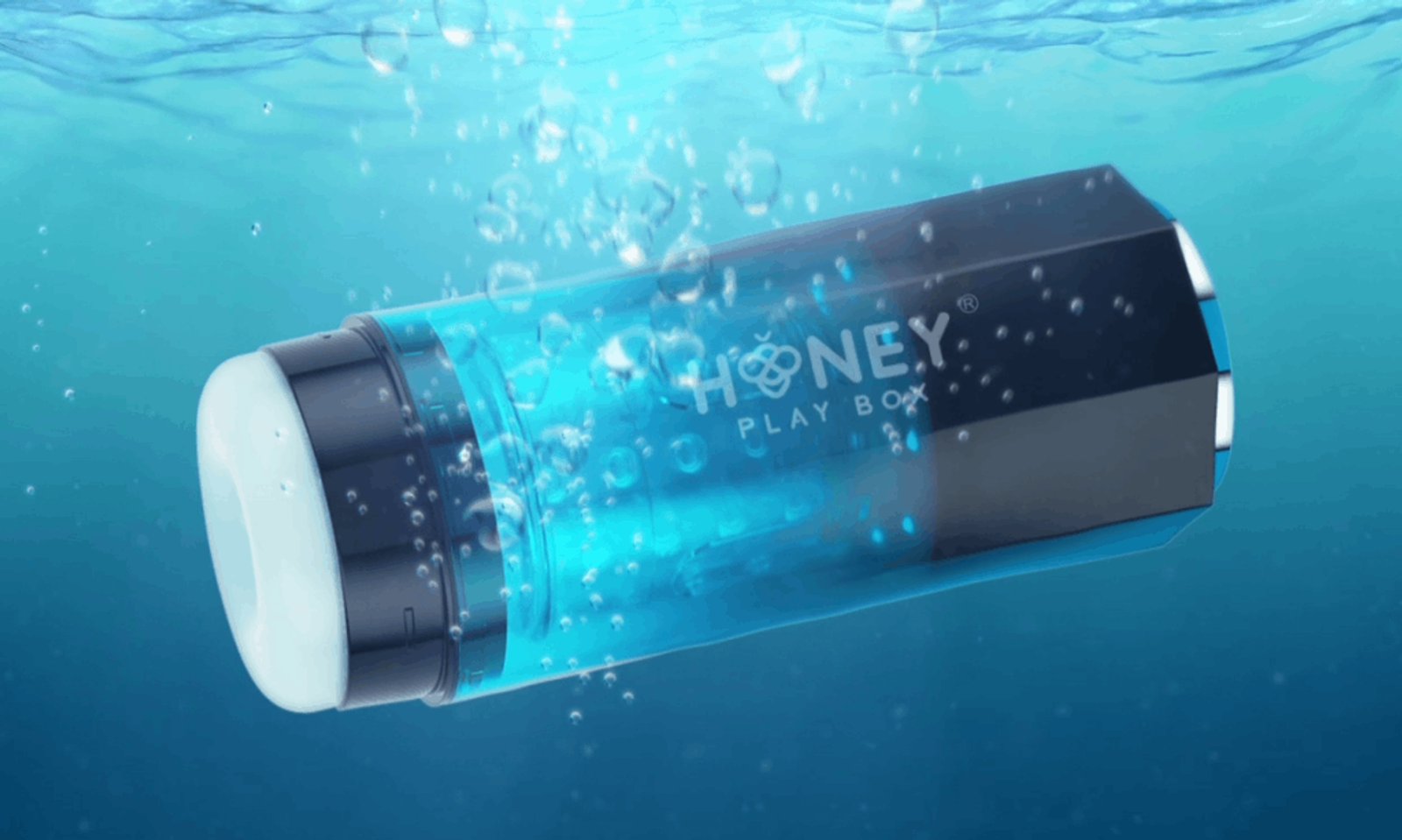 CHINO, Calif.—Honey Play Box has announced the release of its latest innovation, Adrian a water massage masturbator for men. The device combines three features: water massage, rotating actions and fully waterproof technology.
Compared to most automatic male masturbators on the market, Adrian will function while completely submerged underwater. It accomplishes this feat with its clever design, which protects the motor and battery in a water-tight compartment, eliminating the potential for water damage. 
Users can also add water to Adrian's sleeve and utilize its five rotating modes by pouring cold water or slightly warm water into the sleeve.
"We wanted to transform the masturbation experience by doing something unique, and incorporating water into the design was the answer. Honey Play Box's Adrian is the first ever device to combine fully waterproof tech with a rotating water massager, creating a truly outstanding crossover—a true underwater pleasure hero," said a Honey Play Box representative. "We know that this innovative toy will take our customers on an unparalleled, wet and wild pleasure ride!
"This device also incorporates an innovative disassembly design, allowing you to remove its inner piece effortlessly, making it a two-in-one use toy," the rep continued. "It functions as a masturbator for orgasmic pleasure, while also serving as a penis exerciser to maintain stamina when used without the case. We crafted it from premium and body-safe materials, which are hypoallergenic, non-reactive and safe for sensitive skin. Honey Play Box guarantees the sexual wellness of each user, just as it guarantees their sexual pleasure."
The textured inner sleeve boasts flexible ridges and bumps to envelop the shaft. The device also includes seven, built-in ambient lights in different colors.
Visit the official Honey Play Box website at honeyplaybox.com for more information about Adrian and other products.