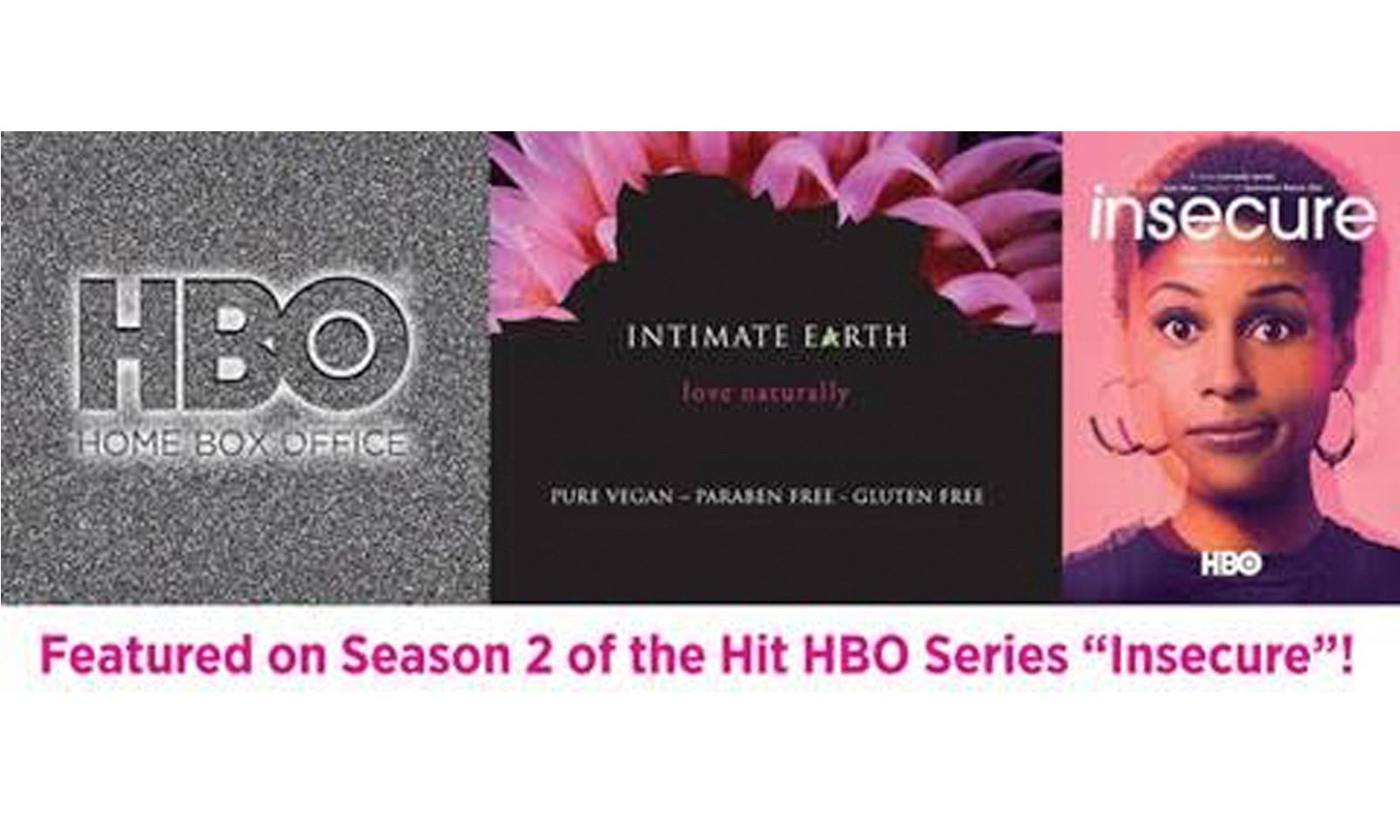 PHOENIX—Intimate Earth products will be featured on an upcoming episode of the hit HBO show Insecure.
Created by director/actress Issa Rae, Insecure is a comedy-drama that follows the lives of two best friends who constantly find themselves in complex and awkward circumstances. 
"As excited as we were, it was only natural to feel like this was all too good to be true," said Intimate Earth's Desiree Hoskin. "After all, it's not every day that a boutique brand gets contacted by HBO asking if they could incorporate our products in an episode of one of their shows, let alone a show that happens to be a personal favorite of mine. Once I saw the words 'HBO INSECURE' I immediately thought, 'We have to jump on this!'"
In addition to the products, Hoskin also will appear on the show.
"I was simply in the best of both worlds in the sense that I was there as a representative for Intimate Earth, and also as an extra for HBO," Hoskin said. "Without giving too many details (no spoilers allowed here!), I will say that the set looked amazing, and it greatly surpassed my expectations. At one point, I was escorted back on set for the private rehearsal, and one of the main actresses (Yvonne Orji who plays Molly) even approached me asking about our unique products! While it was a brief interaction, it was one that I'll never forget. 
"Given that I was a rep for Intimate Earth, acting as one was far from difficult," she continued. "In between takes, it was interesting to observe the curious onlookers that checked out our products. People kept approaching me, asking me more about the company, and saying how lucky we are to have a spot on the show. Speaking of lucky, I was told several times that our products were 'in the hot zone' for filming!  Finally, shooting wrapped up, and it was time to go. I was exhausted and happy!"
The second season of Insecure debuts July 23, and episode with Hoskin and Intimate Earth is set to air four weeks later.
"As you know as soon as an adult product (think The Rabbit in Sex and the City) is featured on a hit show (or really any show for that matter), people go to stores asking for the product," Hoskin said. "We are excited as this is going to increase Amazon Prime, etc."
For more information on Intimate Earth's unique boutique line, visit Intimate-Earth.com.