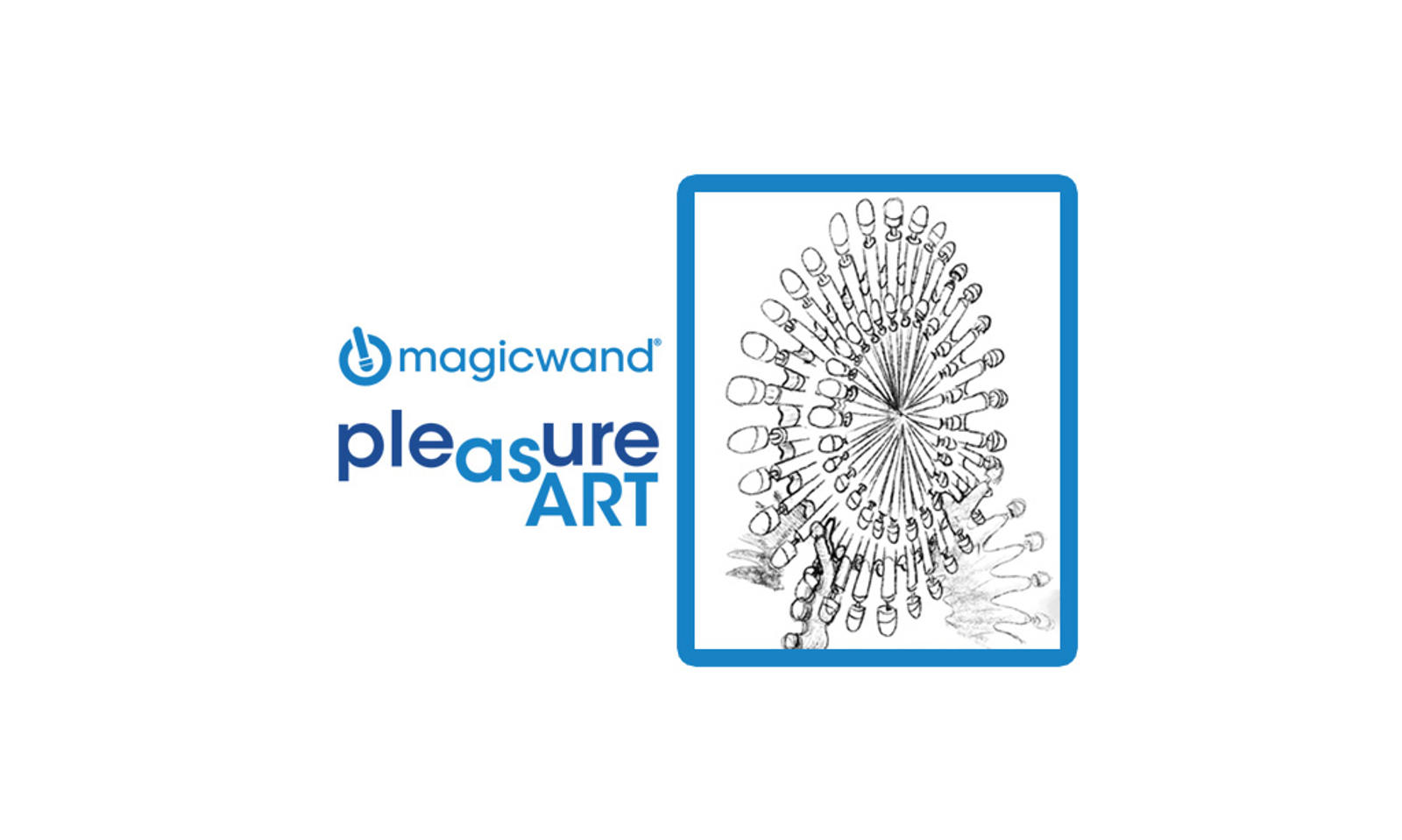 NAPA, Calif.—Vibratex, the exclusive North American importer of the Magic Wand brand, has announced the winner of its inaugural "Pleasure as Art" artist commission search. The company has commissioned Miami-based Dafne Blade to create an artistic piece using 100-plus decommissioned wands.
Following a two-month open submission period, finalists were chosen and presented to a panel of judges. The panel included industry professionals, sex experts, and representatives of a prominent LGBTQ charity organization. 
The winning design is an ethereal interpretation of pleasure that features both sculptural and painted artwork, as well as seating that allows a viewer to interact with the piece. Evoking a magical portal, the high-concept piece puts the viewer into the world of the Magic Wand itself. 
"We could not be more excited to work with Dafne Blade," Vibratex CEO Ken Herskovitz said. "The depth of thought and emotion evident in each portion of their conceptual design was unmistakable. I'm positive our judges made the right decision, and we can't wait to reveal the design to the world."
The Vibratex team plans to put the piece on a nationwide tour with stops at prominent retail locations that will be announced in the near future. 
To learn more about visual artist Dafne Blade, visit their website dafneblade.com.
For all Vibratex and Magic Wand sales questions and inquiries, contact Eddie Romero, director of business development, at [email protected]. 
To learn more about Magic Wand, visit magicwandoriginal.com. Join Magic Wand on Instagram at @truemagicwand.