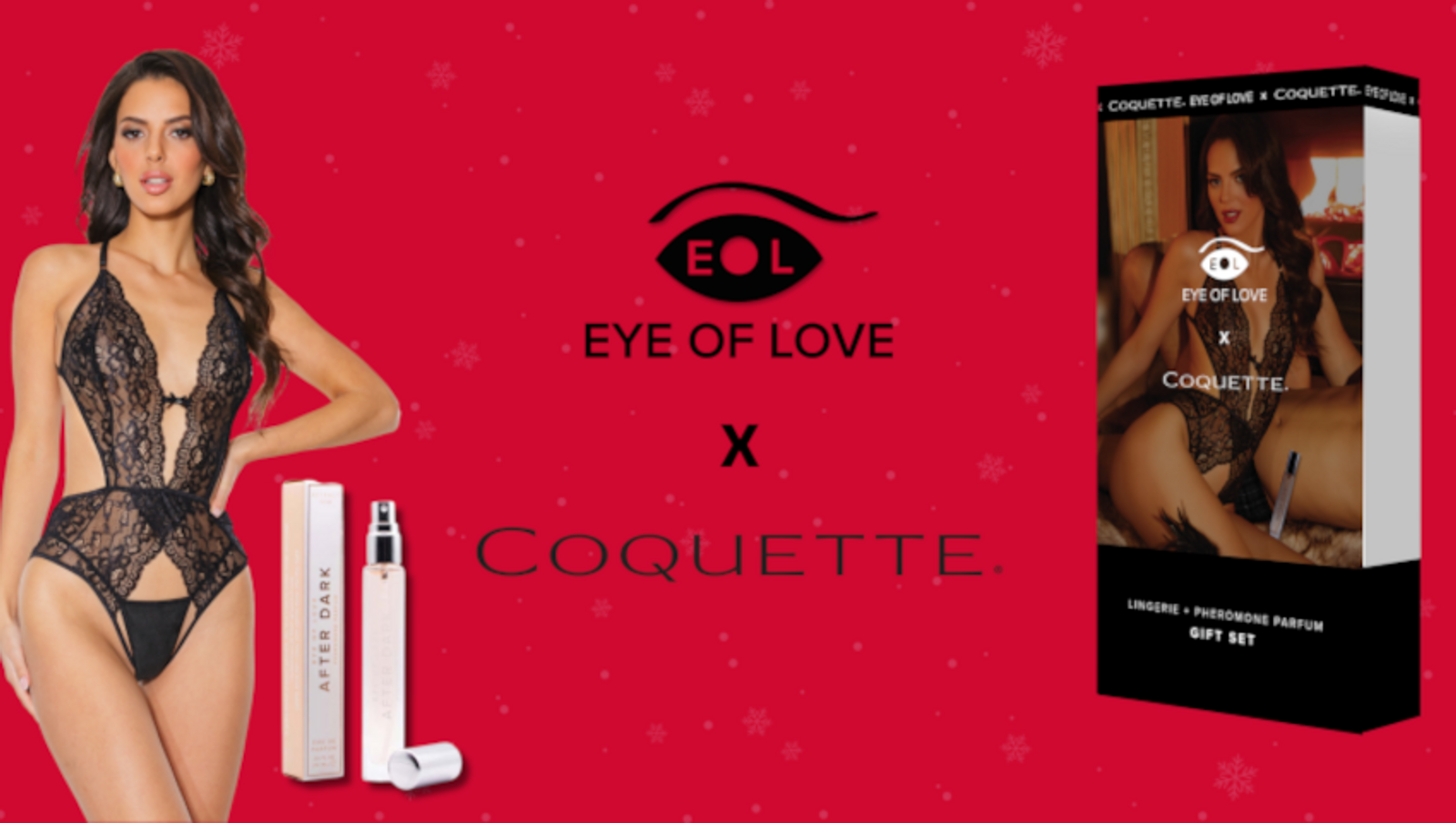 LOS ANGELES—Coquette Lingerie, known for its intimate apparel, has partnered with Eye of Love, a leader in pheromone-infused products, to create a holiday-themed gift set.
At the heart of the exclusive set lies a black crotchless teddy designed by Coquette's expert artisans. The lace details and fit ensure an experience that celebrates the beauty of intimacy, the companies said.
Available in one size and one size XL, this holiday gift set is designed to embrace and enhance every body type.  
"We are pleased to work with Eye of Love, as their passion for making their customers feel sexy and confident, aligns with Coquette's core values of empowerment and inclusivity,' says Jacqueline Macleod, marketing director at Coquette Lingerie. "We are excited to see where this collaboration could go in the future."
The companies suggest elevating the experience with a 10ml travel size version of Eye of Love's popular After Dark Pheromone Perfume. The blended fragrance contains pure vegan pheromones designed to entice and seduce. The fragrance features a blend of warm jasmine, lily, and creamy, sweet white chocolate with undertones of fresh grapefruit and vanilla.
"We couldn't be more excited to team up with Coquette for this exceptional gift set," says Jacqui Rubinoff, owner & vice president at Eye of Love. "This collaboration seamlessly blends Coquette's luxurious lingerie with our alluring pheromone-infused fragrance, promising an experience that celebrates passion and connection."
The Coquette x Eye of Love Holiday Gift Set will be available for purchase by Dec. 1 exclusively on the Eye of Love and Coquette Lingerie websites Stag Shop and select retail and distribution partners.