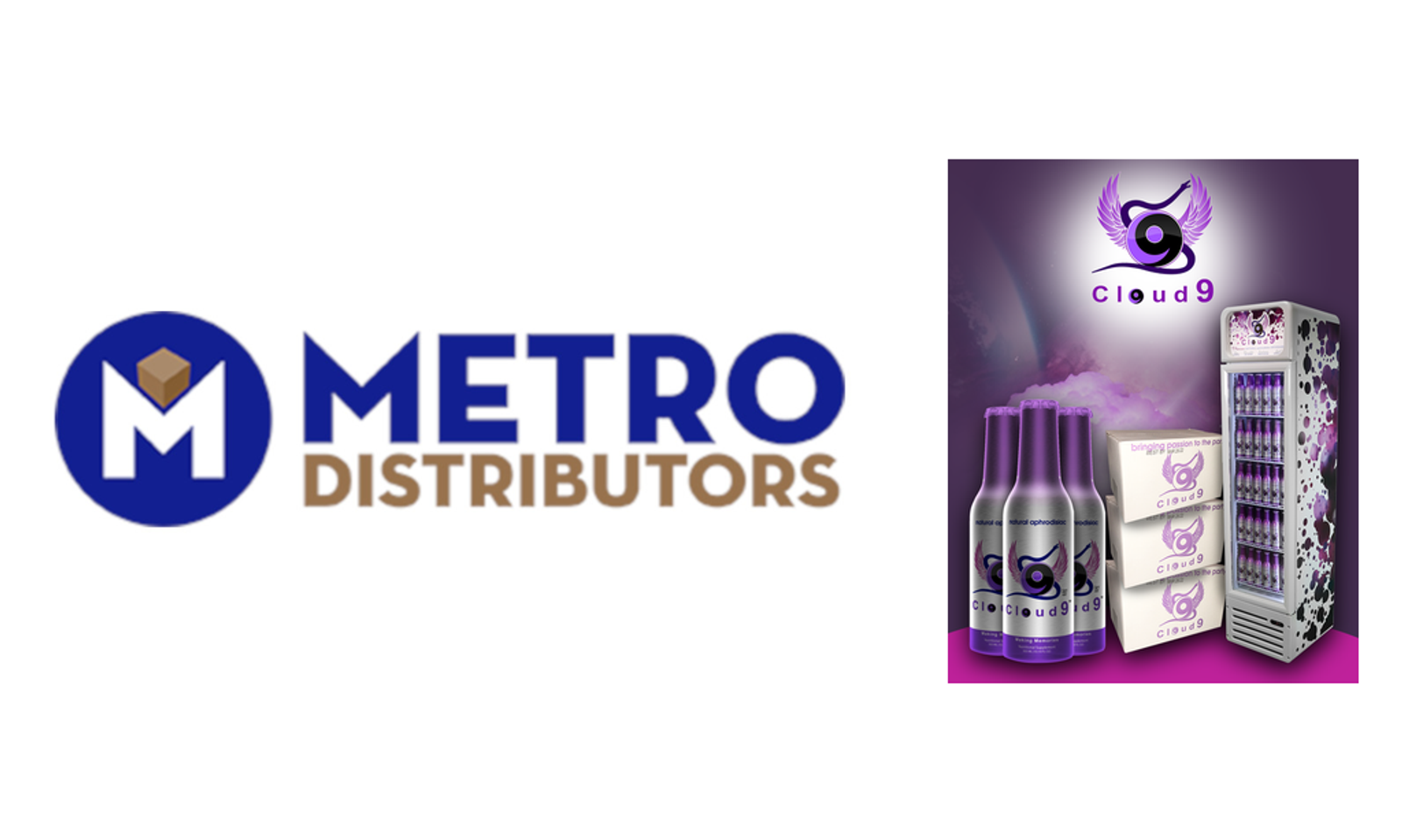 NORTH HOLLYWOOD, Calif.—Cloud 9, maker of aphrodisiac beverages which are distributed by Metro Distributors, is relaunching its brand and product lineup as part of the company's effort to reach a wider range of consumers.
The new Cloud 9 features a 12-ounce slimline can, containing 2 ounces more volume than the previous bottle.   
  
Cloud 9 is riding the wave of the booming beverage market for adaptogens or plants and mushrooms that help the body respond to anxiety and fatigue. The company said it is opening an entirely new category for adult retailers, adding an average of 2 percent to their topline sales, through a 98 percent reorder rate, all via a single SKU, without cannibalizing any other aspect of sales. 
The new Cloud 9 features a new design, updated slimline can and more broadly appealing branding, reinforcing the beverage as a social mood enhancer for everyday enjoyment and party atmospheres, in and out of the bedroom. The brand's new packaging and display options include complimentary display coolers, which make it easy for retailers to showcase Cloud 9.   
Following seven years of success in partnership, Cloud 9 and Metro Distributors have placed the beverage in more than 1,500 retail locations across 45 States and Puerto Rico.  
"We're thrilled to debut our rebranded Cloud 9," said John Holohan, CEO of Cloud 9. "Our new look and packaging honors our roots as an all-natural aphrodisiac beverage, while appealing to a larger audience. Metro's Design Services Division was a help in bringing my vision to life and their sales team continues to scale distribution, bringing Cloud 9 to people everywhere seeking passion and connection." 
  
Made from an exotic blend of 9 elements such as Taurine, Green Tea, Guarana, Maca, Ginseng and more, Cloud 9 is designed to inspire desire and enhance sensory experiences, all while reducing stress.   
  
"Cloud 9 is a great partner and they've pioneered a unique niche in the booming wellness beverage category," said Cinthia Moniz, Director of Business Development at Metro. "We are excited to bring their rebranded product to retailers and consumers everywhere."  
  
The updated Cloud 9 is available now at MetroB2B.com. For sales information, contact  [email protected].