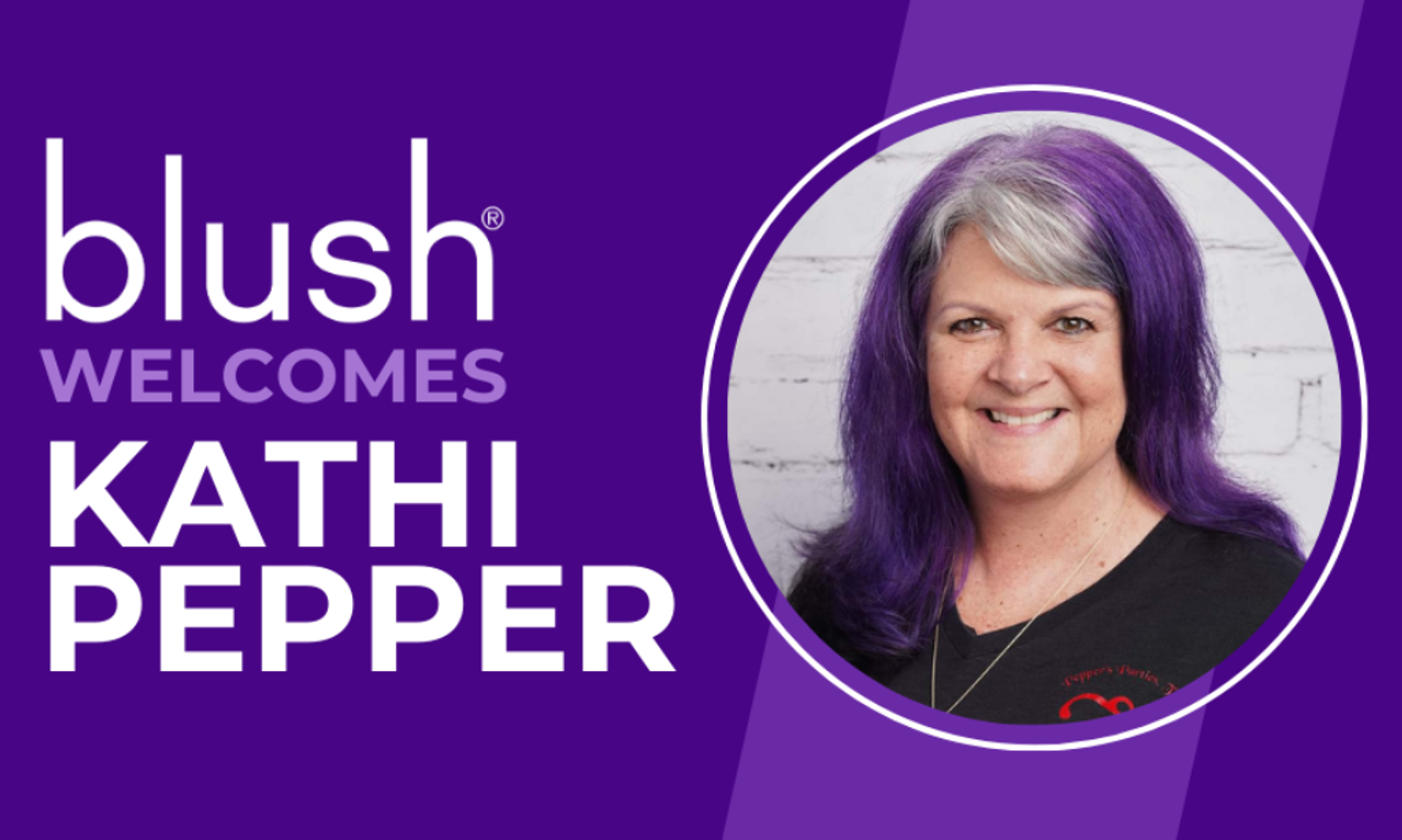 GARDEN CITY, N.Y.—Blush has welcomed Kathi Pepper to its team as a full-time brand ambassador. Pepper is an industry veteran who originally joined Blush's brand ambassador program on a part-time basis earlier in the year. 
"I'm looking forward to my new chapter in life and collaborating with the Blush team on a full-time basis," Pepper said. "I believe that Blush is the best manufacturer in our industry and I'm so excited to represent the brand while working with an amazing team that I genuinely enjoy connecting and spending time with!"
Pepper's extensive retail background includes experience in home parties and brick-and-mortar store ownership, as well as an understanding of creative merchandising. Pepper also has a master's degree in counseling psychology, which she has used to promote sexual wellness and pleasure. 
"We are absolutely thrilled to welcome Kathi as a full-time member of the Blush team," Blush sales manager Nancy Cosimini said. "Her work as a brand ambassador has been invaluable and we can't wait to see what comes next. At Blush, we pride ourselves on our ability to spot talented individuals and give them the space to flourish, and we know Kathi is going to do great things."
The Blush Brand Ambassador program was launched in Spring 2023 in response to the upswing in consumer demand for Blush products, as well as the company's desire to increase its presence in the field. It gives customers the opportunity to learn about Blush, touch and feel new products, ask questions face-to-face, and share their feedback with the Blush team. Pepper's previous experience as a Blush brand ambassador had her serving accounts in Mississippi, Alabama, Northwest Florida and South Louisiana.
The brand ambassador program is part of Blush's larger initiative to educate and increase communication with its retail customers which includes the Blush U Lunch & Learn program. Contact a Blush representative for more information or to sign up.
To view Blush's newest catalog, visit blushlove.com.