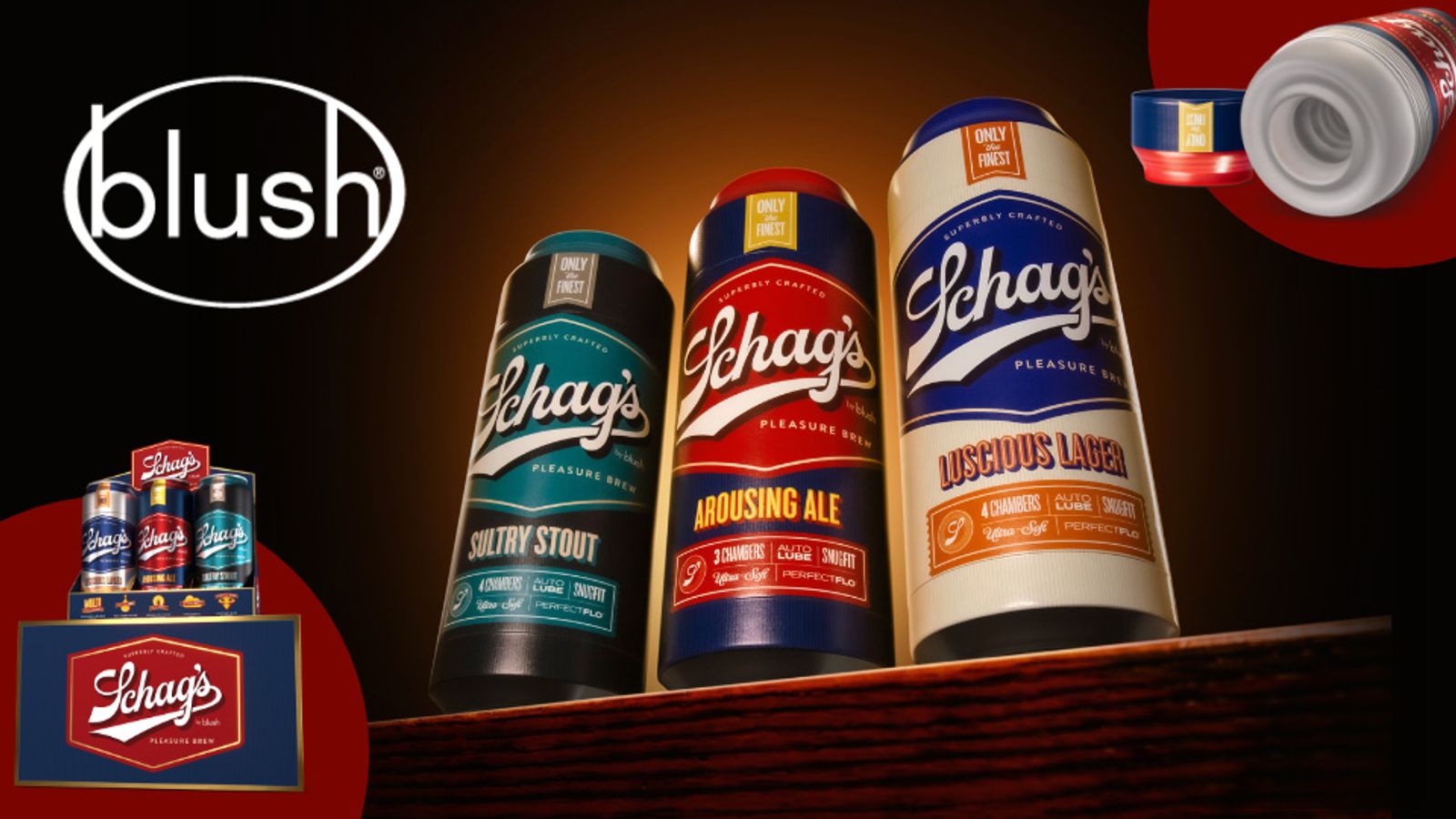 GARDEN CITY, N.Y.— Blush has announced the debut of Schag's, a brand-new line of self-lubricating strokers with a twist. The playful multi-chambered strokers come in three styles, each designed to look like a can of beer with a complementary beer case display available to retailers.
Schag's Luscious Lager, Arousing Ale, and Sultry Stout each have their own unique sensation and include PerfectFlo suction valve control that puts users in control of the suction power.
All strokers are equipped with multiple pleasure champers with a soft, erotic feel. There are four chambers in the Luscious Lager and Sultry Stout and three in the Arousing Ale. These dynamic strokers are made to deliver maximum pleasure while comfortably and snugly fitting any size with optimal grip, and the soft TPE material is free of phthalates, fragrances, paraffins, and latex. 
"Schag's strokers are so much fun!" Blush sales manager Nancy Cosimini said. "They have the novelty appeal of looking like a realistic beer can but, more than that, they are genuinely fully functional soft stokers. Schag's strokers are head-turners on their own, and the available display options will bump up their shelf appeal even more. We expect these to be popular long term, and we are excited to see how well they perform in the holiday gift-giving season."
According to press materials, "Brick-and-mortar retailers can make these eye-catching stokers stand out even more with the Schag's Beer Can Stroker 6 Pack, containing two Luscious Lagers, two Arousing Ales, and two Sultry Stouts. Retailers who order two or more 6 Packs will be able to display the Schag's Beer Can Strokers in style with the Schag's display box."
To view the Schag's line and the rest of Blush's catalog, visit blushlove.com.