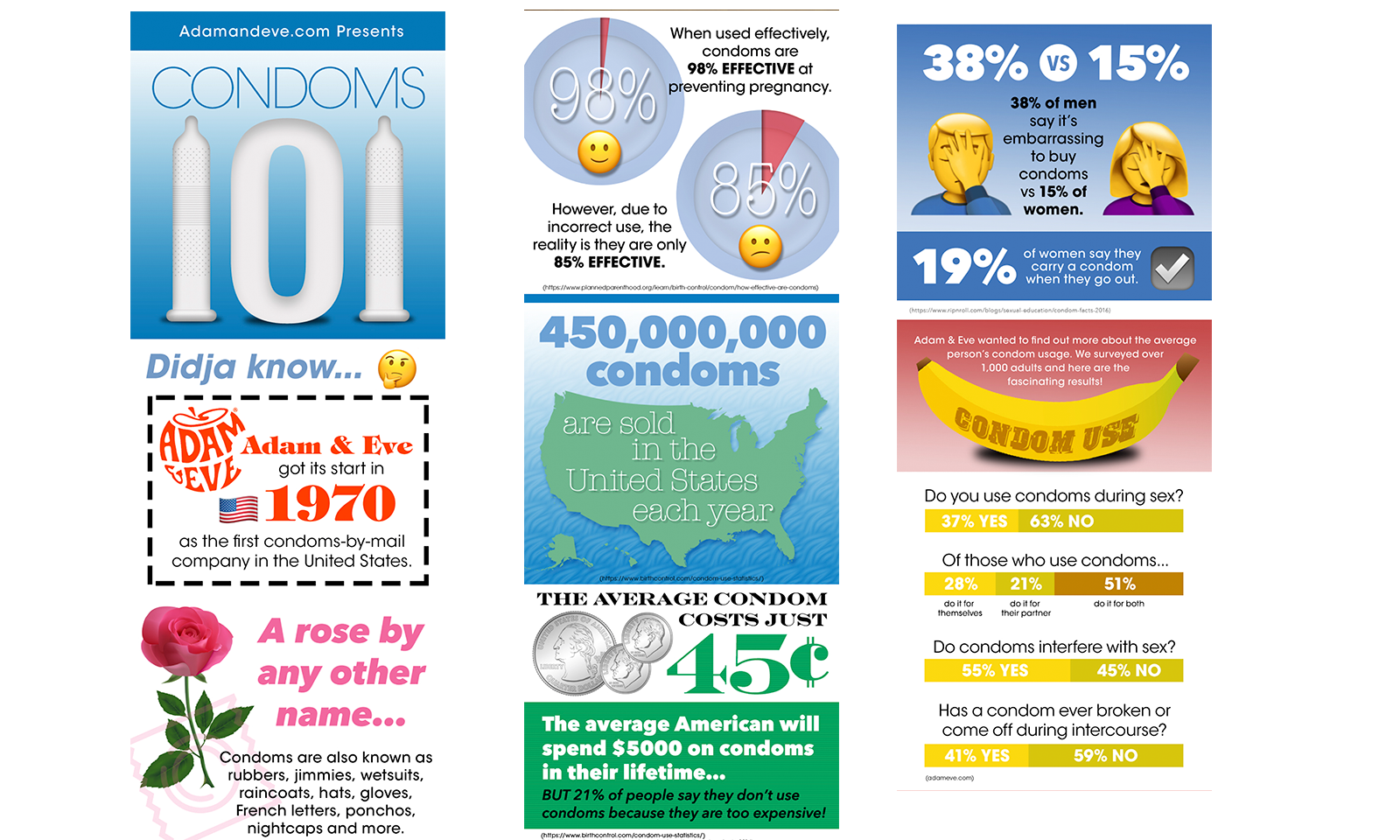 HILLSBOROUGH, NC—Adam & Eve and adameve.com, one of America's most trusted sources for adult products, has long been bold enough to ask questions about current sexual trends. This month, it's back with new results from its annual sex survey, where it asked more than 1,000 adults if using condoms interferes with sex—and as is so often the case, the responses may not be what were expected.
Over half of the adults polled (55%) said that the use of condoms interferes with sex, while 45% said it did not. In fact, 59% of the males and 51% of the females acknowledged that condom use interferes with sex, while 41% of the males and 49% of the females stated it did not.
Dr. Jenni Skyler, resident sexologist at Adam & Eve, encourages adults to sample different sizes, styles and brands of condoms to find one that works for them. "Condoms are still a necessity for most people who engage in sexual activities. With the wide variety of styles, designs and materials available in condoms today, I recommend couples explore the different options until they find one that suits their needs."
"Adam & Eve supports safe sex practices," declared Chad Davis, Director of Marketing for Adam & Eve. "We started as a condoms-by-mail company in 1971, and we continue to provide condoms in an array of sizes, materials and designs."
The web-based survey, conducted by an independent third party survey company, of more than 1,000 American adults age 18 and up, was sponsored by Adam & Eve to study sexual preferences and practices.
For more information about Adam & Eve, visit its website, adameve.com. For additional information on Adam & Eve, contact Adam & Eve Director of Public Relations Katy Zvolerin at 919-644-8100 ext. 3121 or [email protected].