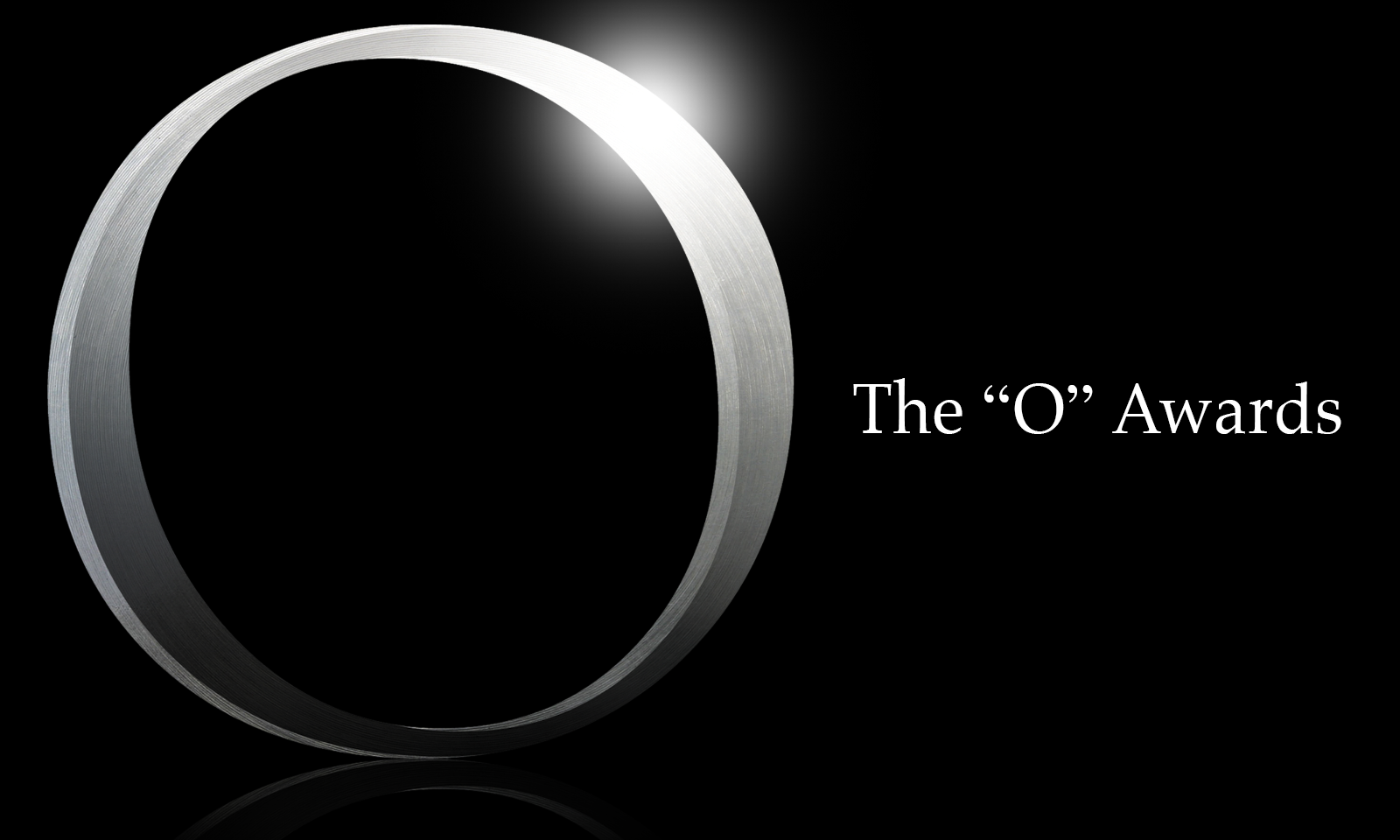 LAS VEGAS—The 2023 edition of the annual "O" Awards, given to the stellar collection of adult products, wrapped up the evening of January 4 at Resorts World, the host hotel for the 2023 AVN Show.
Attended by 200 of the industry professionals at the Adult Novelty Expo—and hosted by industry favorites Conde and Memo with trophy girl Xxlayna Marie—the lively presentation was the first to be held in person since 2020 and the selection of winners did not disappoint.
Accompanied by a rendition of "The Night Before Christmas," categories were rhymed with what makes these categories stand out in the pleasure products world.
Not only were vibrating products represented, but other strong categories had representation as well. In the Outstanding Accessory category, the winner was a unique selection with the award going to Hott Products, the creators of the Offensive Office Stationery which includes pens that tell it like it is. The Body and Skin Care award went to Swiss Navy, makers of their versatile Body and Toy Cleaner spray. In the Lingerie line or collection category, Bella Collection's Full Compression Panty won, which is a tucking panty specifically made for transwomen.
Other non-vibrating winners included in the Non-Powered category, the Mistress Emily Wet Pussy, made by Curve Toys, which mimics the look of a moist, engorged vulva. The Supplement category had SOS's Big Dick Energy pills score the win and the Marketing award went to the newly released in 2022 Hello Mini campaign by Vibratex's Magic Wand. The Packaging award went to the gorgeous, silky package of Eye of Love's Matchmaker line of pheromone parfums. The distinctive blend of High On Love won for Best Lubricant in that competitive category.
Of course, vibrating pleasure products were represented by such winners as Aneros' Syn V, in the anal category, the external category winner was newcomer Viben with their Sultry wand, the innovation award went to Evolved's Flick It; the Internal award went to the uniquely shaped Tenuto 2 by Mystery Vibe, and the Powered vibe category put the distinctive glass trophy in the hands of Eddie from Vibratex, winning the second award for the Magic Wand Mini.
The evening was capped off by a well-attended after party held at the beautifully appointed retail adult store, Pepper, just one level below from the 'O' Awards, immediately after the awards program. It was good to have the adult pleasure products family together again after a long absence and congratulations to all the winners!
2023 'O' Award winners:
Outstanding Accessory Product or Line
Offensive Office Stationery (Hott Products/Spencer & Fleetwood) 
Outstanding Anal Product
Syn V (Aneros)

Outstanding Body or Skin Care Line
Body and Toy Cleaner (Swiss Navy)

Outstanding External Stimulator
Sultry Wand (Viben)
Outstanding Innovation
Flick It (Evolved)
Outstanding Internal Stimulator
Tenuto 2 (Mystery Vibe)
Outstanding Lingerie Item or Collection
Bella Collection - Full Compression Panty (ZHE by Karyn Elizabeth)
Outstanding Lubricant Product or Line
CBD Water-Based Lubricant (HighOnLove)
Outstanding Marketing Campaign
Hello Mini - Magic Wand Mini (Vibratex)
Outstanding Non-Powered Product
Mistress Emily Wet Look Juicy Masturbator (Curve Toys)
Outstanding Packaging
Matchmaker Red Diamond LGBTQ Pheromone Perfume Deluxe (Eye of Love)
 
Outstanding Powered Product
Magic Wand Mini (Vibratex)
Outstanding Supplement or Enhancement
Big Dick Energy (SOS Distribution)