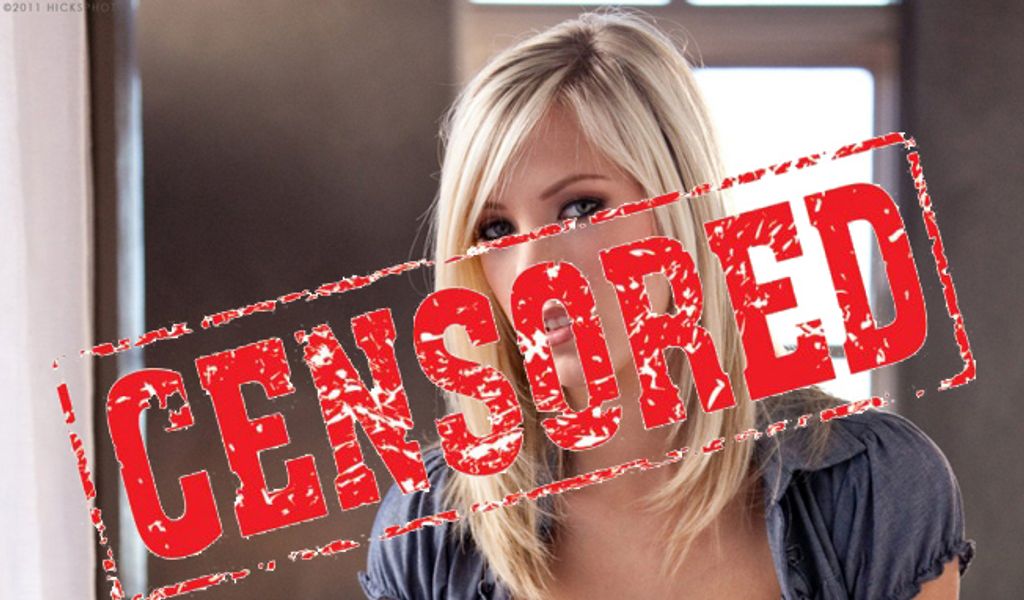 DUNDEE, Fla.—First Amendment attorney Lawrence G. Walters has scored another victory in a Florida obscenity case—and as might be expected, it was a case brought in Polk County. And he's hot on the trail of another crime against free expression, this time in Pittsylvania County, VA.
The real victor in the Florida case is Minakashiben Patel, a clerk at a Sunoco gas station convenience store who, on May 7, was arrested by Polk County deputies on ten counts of "Possession of Obscene Material With Intent to Sell," ten counts of "Sale of Obscene Material," one count of "Wholesale Promotion of Obscene Material"... and later, one count of "Delivery or Possession With Intent to Deliver Drug Paraphernalia"—to wit, one can of "Detox" energy drink.
Though there are several energy drink brands that use "detox" in the title, most claim that the "detox" means reducing or eliminating caffeine in favor of herbal stimulants, or "detoxing" from an unhealthy diet by cleansing the colon. However, the sheriff's department probably had these drinks in mind in mounting its arrest.
"Early on, it became obvious that this was a somewhat botched investigation," Walters opined. "For example, they charged her, originally, and arrested her for possession of drug paraphernalia because she was selling Detox, which is a commonly available energy type drink that you can get at Walmart and large retailers, and law enforcement in Polk County allege that it was used by people who were trying to beat drug tests or something, and included that as another charge against her, which was just absurd. I talked to the state attorney and that charge was dismissed early on."
Of the charges that were left, the worst was the "wholesale promotion" charge, and Walters discussed how the deputies trick Polk County retailers into committing the offense.
"I believe there was probably an undercover law enforcement officer that happened into the store one day, saw that these materials were available, although behind the counter, not available to minors, but saw that they were available, and then reported it and launched the investigation," Walters surmised. "The one felony charge, which was wholesale promotion of obscene material, was included because the undercover officer had a conversation allegedly where he said, 'Oh, I want to buy these DVDs to sell them at the flea market," and in order to get that felony charge as opposed to a typical misdemeanor sale of obscene material, the state has to show that you are selling for the purposes of resale, so typically, that's designed for some large commercial operator that's selling at wholesale levels to multiple retail outlets and that's why it's a felony.
"Here, they tried to squeeze it within the realm of that statute by having this alleged conversation about the fact that the undercover officer was going to resell it at the flea market," he continued. "She didn't respond to the officer's statement, but the fact that the statement was allegedly made by law enforcement purportedly gave them the right to charge her with a felony. They have learned that this is an element of the offense because they used to charge everybody with wholesale promotion of obscene material, anybody who sold pornography in Polk County automatically got that charge, and we've filed some motions in the past saying, 'Wait a minute; this is designed for a very different type of activity,' and so now, this is their new attempt to try to utilize that felony wholesale promotion statute in a very odd and narrow circumstance."
But Polk County is still a censorship hotbed, according to Walters.
"Interestingly enough, just about any retail location that sells erotic material in Polk County comes under investigation for obscenity violations, and that's why there are fewer and fewer of them," he said. "It was surprising to me that Polk County is still pursuing these obscenity cases despite what I see to be significant changes in social mores. We have the Shades of Grey phenomenon that occurred since the last obscenity arrest in Polk County, and you would think that that would have influenced the continued interest in pursuing these obscenity cases even in a location like Polk County, but apparently the sheriff's office at least is still committed to trying to rid Polk County of any semblance of erotic expression, and pursued this case. I appeared very quickly and made it clear that we were prepared to go the distance, that we were prepared to try the case, that I was taking it pro bono and that I was dedicated to vindicating this client's First Amendment rights, and at least I hope that had some influence on the result we obtained, because shortly after, the state informed me that this case would be resolved by a dismissal if the client would be willing to make a donation to the Drug Abuse Prevention Fund."
That "donation" amounted to $2,000, and AVN readers will recall that several years ago, Seymore Butts was required to make a similar donation in order to have obscenity charges dismissed in Los Angeles County—and in any case, Patel won't get her DVDs back—in fact, Walters couldn't even learn the titles of the movies, though he believes they were very "mainstream" adult fare—because the state typically treats any alleged obscene material seized in a bust as contraband.
Of course, the official crackdown on sexual materials in the county is unlikely to stop until Sheriff Grady Judd, who's worked for the department since 1972 and has been sheriff for nearly a decade, retires—but Walters believes the old regime may change in the decently near future.
"Polk County is becoming more and more diverse," he noted. "It's becoming more and more progressive, I suppose, because certain portions of it are being built out and are kind of becoming a suburb of the Orlando area, and are ultimately becoming commercialized, a lot of tract housing, and you see families and younger people moving in as opposed to the old guard that had typically been in rural Polk County for many years. And so it's possible, as that development continues to occur, particularly in the Claremont area of Polk County, that we would see some change in the demographics and possibly some different voting patterns develop; but for now, Sheriff Judd is the sheriff, and the war on pornography continues, but as long as he's there charging these people, I will be there to defend them as long as I have the privilege of being selected as counsel to do so."
In fact, with the Patel case resolved, Walters is turning his talents to yet another free speech violation, this time in Pittsylvania County, VA, where the local zoning board has issued a "cease and desist" letter to Trish Post, owner of a boutique in Mount Hermon named "Shhh... Intimacy on a New Level," citing violations of the county's zoning ordinance which they claimed prohibited selling adult DVDs—even though Post had ceased selling the movies even before the board sent its letter.
"Basically, they ordered them to close," Walters stated. "It's based on a zoning determination by the zoning director who served an official cease-and-desist notice, demanding that our client immediately close her doors and cease selling First Amendment-protected materials. The zoning provisions, which basically do not specifically provide for sale of adult material, and since there is no specific authorization for adult material, that means according to them that it must be prohibited, which is the reverse of what the Supreme Court has said, and that is that adult entertainment has to be permitted as a matter of right, and if you don't make those provisions in your zoning code, then the code's invalid and the stores can operate anywhere."
It's a perverse interpretation of the law to take the position that anything which isn't specifically permitted under the code is prohibited—a position that could easily apply to everything from iPads to exercise equipment to mushrooms—but according to Walters, that's exactly what they've done.
"Whatever is the next new craze, if it's not specifically thought of ahead of time and inserted into the zoning code, it must be prohibited," Walters summarized. "That's one of the reasons I took this case pro bono: It's just so outrageous and so off-the-charts in terms of the abuse of power and the misinterpretation of First Amendment law that I thought it was important. I mean, this woman couldn't afford to hire the team of veteran First Amendment lawyers that it would take to properly litigate this case, and this is a small business that is in a struggling economy, a mom-and-pop business, and I just can't stand by and see the government being able to throw their weight around like that and shut down a business that is just trying to sell what people want to buy."
But that's not good enough for Marshall Ecker, chairman of the Pittsylvania County Board of Supervisors, who opposes the operation of adult businesses anywhere in the county, but would be willing to allow them if they were not located near schools, churches and residences—and he thinks the Zoning Code should be amended to reflect those concerns.
"To their credit, the Virginia ACLU has also taken notice of the Trish Post case," Walters said. "I've been in contact with them and they're interested in helping out as well."
Referring to the Florida and Virginia cases, Walters noted, "We have two small mom-and-pop businesses, related in many ways, they're trying to make it in conservative rural areas, they're selling material that people obviously want to buy, but there is kind of a nanny state government that has come in and decided that they know better what people should be able to buy and read and watch and use, and have tried to criminalize or shut down distribution of those materials. That's not consistent with our values and freedoms in this country, and I'm glad I'm in a position to be able to do this. I mean, I can't take every case pro bono that people ask me to, but every once in a while, one or two jump out, and these were both important."