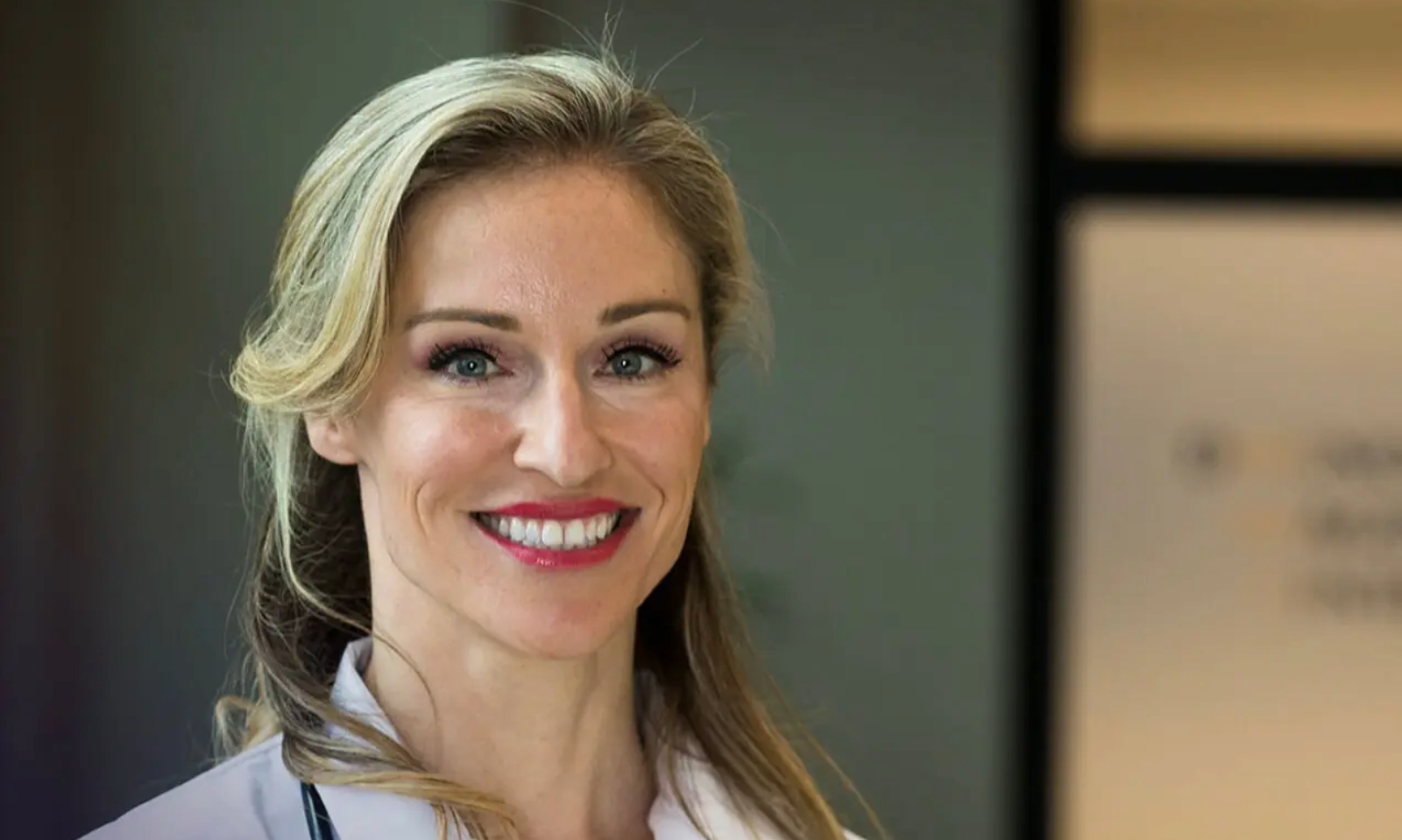 RICHMOND—A Democratic candidate for the Virginia state legislature is coming under media scrutiny for her side gig of being an adult webcam model. In a report by The Washington Post, it is revealed that candidate and accomplished nurse practitioner Susanna Gibson has appeared on live streams through Chaturbate.
A GOP political operative reportedly found the streams on a known piracy platform, Recurbate, which archives stolen live streams and indexes the streams by each Chaturbate model.
This is newsworthy to outlets like the Post because it is a development in a high-profile election that could shift the majority of the Virginia House of Delegates to the Democrats from the Republicans, who hold a slim majority. Gibson responded to the leak by calling it an "illegal invasion of my privacy designed to humiliate me and my family." She also said that she will not drop out of the race, despite the media blitz. Gibson, 40, is running on a platform she has crafted to focus on local healthcare affordability in a contested district that covers a well-to-do suburb of Richmond, the state capital of Virginia. As a medical professional and an outspoken proponent for affordable care, Gibson would upend the legislative agenda of the Virginia Republicans, which includes censoring LGBTQ speech in public schools, banning access to healthcare for transgender youth and adults, and requiring adults to submit to mandatory age verification in order to see online adult content, including on sites like Chaturbate. 
What's more is that an attorney representing Gibson told the Post that this leak of her videos constitutes a criminal violation of the state's revenge porn statute. Daniel P. Watkins, who represents Gibson, explained that the video leak was done maliciously with "intent to coerce, harass, or intimidate" another person.
Watkins also adds that he is coordinating with law enforcement agencies at the state and federal levels to bring a potential suspect to light.
"My political opponents and their Republican allies have proven they're willing to commit a sex crime to attack me and my family because there's no line they won't cross to silence women when they speak up," said Gibson.
In Virginia, the revenge porn statute would characterize a violation like this as a misdemeanor that could carry jail time, fines and other criminal sanctions. 
This is most certainly not the first time a politician's past in adult or NSFW content creation has become a hot-button topic in a contested political race against a well-funded incumbent. During the 2020 election, the GOP in New Mexico attempted to shame Democratic politician Roger Montoya out of the race by bringing up his past as a gay porn actor during the 1980s. This was not successful, though—Montoya won his race and was in office as a state legislator for his full two-year term. 
One thing that Gibson pointed out is that she's being shamed because of a choice she made to perform with her spouse online. The Post and other news outlets and tabloids are trying to scrutinize the mechanics of how Chaturbate works in an effort to shame her for making these choices.
Republican David Owen, who has the backing of Gov. Glenn Youngkin, is running against Gibson for House District 57.  The race is considered a toss-up by pollsters.
Meanwhile, creator site Unfiltrd today offered Gibson a "six-figure signing bonus" to join the platform. 
"We have creators from all walks of life who are monetizing in different ways on the platform," Unfiltrd founder Stephanie Matto said. "If [Gibson] plays her cards right, she could potentially fund her entire political campaign."
Gibson has not yet responded to the offer.