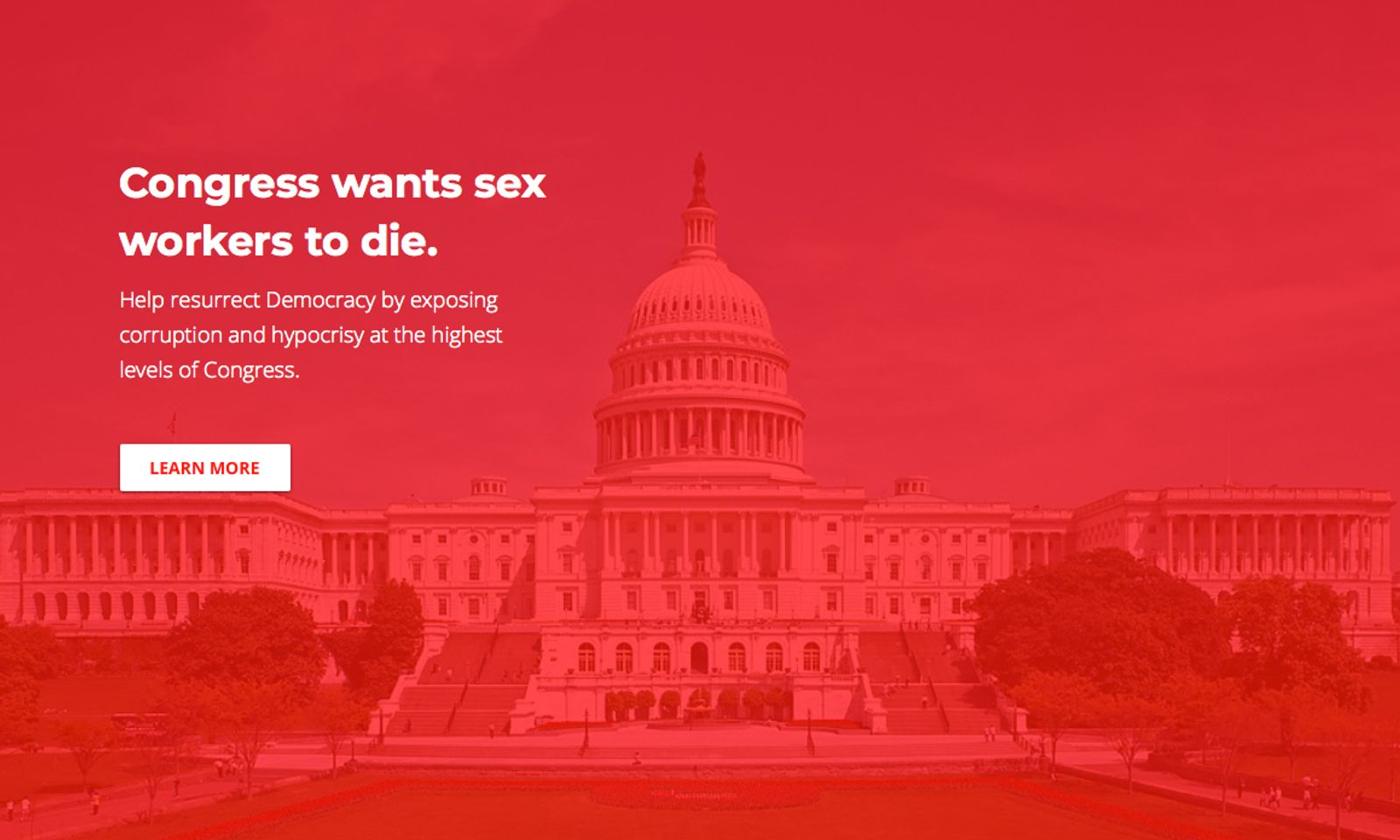 CYBERSPACE—Upstart blockchain-based adult outfit, SpankChain, launched an offensive of sorts Sunday dubbed "WTFOSTA," calling for sex workers to expose any politician who's procured their services and subsequently voted in favor of the recently passed SESTA/FOSTA measure criminalizing web platforms deemed to foster sex trafficking.
The specific bid to the sex worker community, as posted on official campaign site wtfosta.com, is as follows: "We are offering $25,000 to each of the first 10 sex workers who come forward with hard evidence of any politician who voted YES on FOSTA/SESTA engaging their services."
SpankChain co-founder and head of product, Wills de Vogelaere, comfirmed to AVN that the offer was not an April Fool's Day hoax, and the company fully intends to make good on the payment to up to 10 sex workers who supply such evidence.
"We really wanted to do something positive here for the community as a whole and start somewhere with significant impact," de Vogelaere said. "This bill has the intention of ending sex slavery on paper, but realistically hurts consensual workers more than anyone and pushes criminals further underground. It claims to want to end sex trafficking, yet anti-trafficking organizations oppose it, along with countless advocacy groups."
De Vogelaere said that SpankChain will work with any sex worker who provides the requested information about a politician in regard to the handling of that information, with no set stipulations that must be met in order for them to receive their payment. 
"Our intention is to help keep the community safe," he explained, "including keeping the information received from anyone who comes forward completely private until a mutual agreement can be made between us on how to move forward."
Asked for his reponse to anyone who might say exposing a client like this would be a violation of the sacred confidentiality expected of a sex worker, de Vogelaere offered, "I think in this case the client is a representative of the U.S. government and they all just voted to take away safe zones for these workers to operate, so I would say they violated any agreement just by doing that. Any previous agreement that they might have had, they violated. It's not a human thing to do—just take this entire community and completely strip them of safe places to operate and work, and strip them of work benefits of any kind, and isolate them to the street corner." 
De Vogelaere also gave assurance that those who come forward will be paid in the currency of their choice, be it cryptocurrency or U.S. dollars. "Many sex workers are very familiar with crypto, and may opt to take it because they see value in its potential to go up," he said, "but others might not understand it and want to take the currency that they know, so we have the option available to them."
For more information about WTFOSTA, including how to petition to stop the bill from going into effect, click here. 
Also learn about SpankChain's Ethereum-based webcamming platform, which beta launched Monday, by visiting this link.