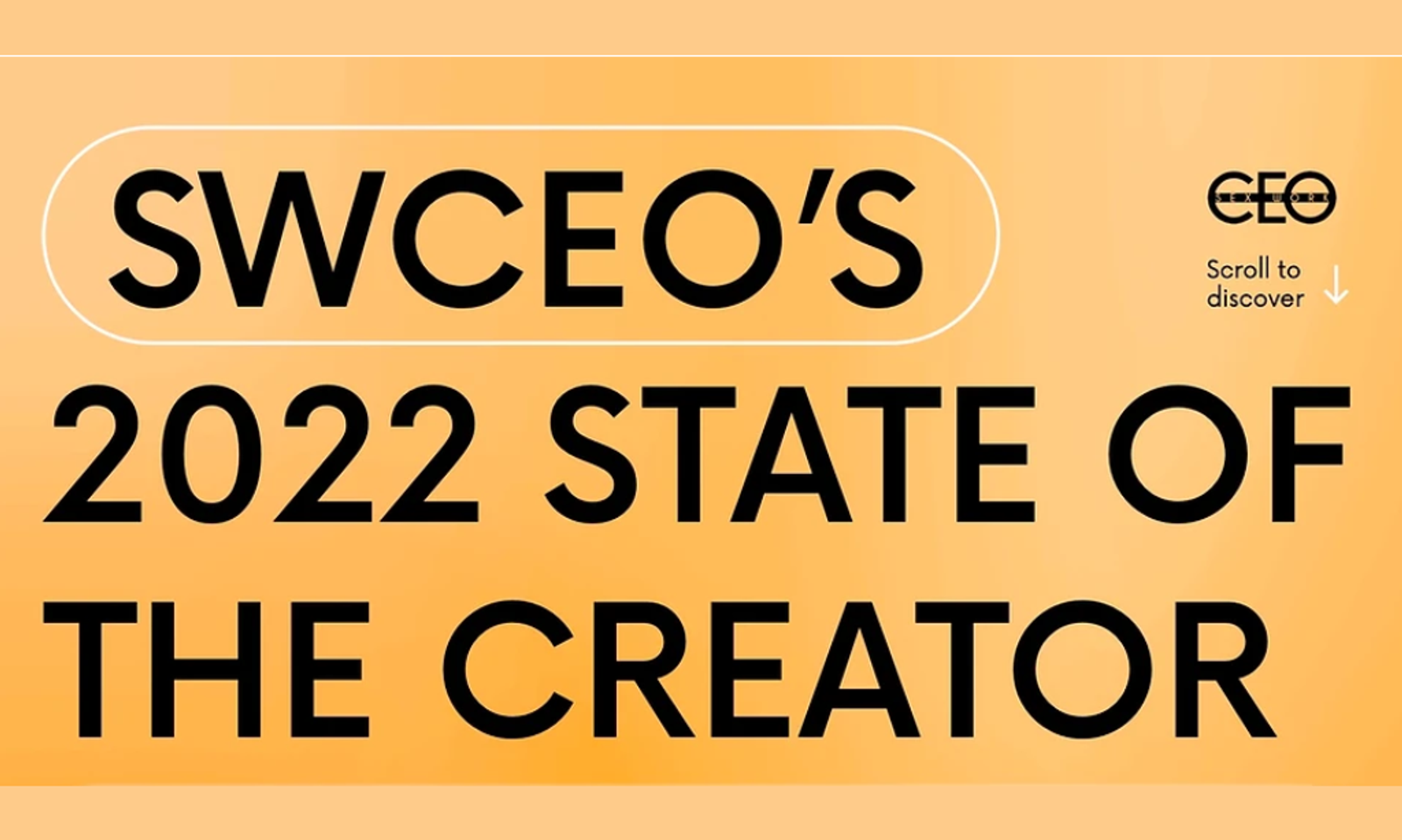 CYBERSPACE—Resource website and advocacy platform Sex Work CEO has released the first-ever comprehensive study of adult creators and the adult creator community. Based on SWCEO's survey of hundreds of adult creators, the 2022 State of the Creator report breaks down creator incomes, age distribution, platform adoption, as well as the strategies used by adult creators to build their businesses. 
Among the findings: 
• Nearly 7 percent are making over $250K per year
• Most creators (55% percent) only shoot solos. 15 percent shoot with other creators.
• Financial success correlates most heavily with time in the industry.
• Top platforms include OnlyFans, ManyVids, SextPanther and Chaturbate.
"We're the most talked about and least understood industry in the world," says MelRose Michaels, founder of Sex Work CEO. "So much of the time we're left guessing about how much other people make, how they find fans, and what type of content sells. The data shows what our community looked like on a macro level so that we can separate the fact from rumor and build successful businesses."
SWCEO's State of the Creator tackles a wide array of creator-focused topics, including demographics (age, location, gender identity, experience), income generation (social media, market sectors, industry crossover, content creation) and business growth (e.g., income, platform adoption, lead generation, crypto). Over two hundred creators took the survey during the summer of 2022. Participants in the study were recruited through a variety of sources, including through social media, email marketing, direct outreach, and at in-person events.
Michaels, a veteran content creator and entrepreneur, launched SexWorkCEO on International Sex Workers Day 2021. The free, educational sex worker advocacy platform works to educate performers and help shape the future of sex work by helping content creators grow their businesses and advocate for themselves and their rights.
For Michaels, the creator report is the beginning of a larger project of providing real, actionable data to an ever growing community, and to help creators understand the market and grow their businesses. She hopes to be able to pay creators for future studies and research.
"Right now, we're at the mercy of platforms when it comes to data," says Michaels. "They show us only what they want us to see, and usually it's a very incomplete picture in terms of analytics. Even if they shared everything they have, they still only have information on their own platform. I put the power back in the hands of creators. I'm recruiting thousands of creators to get involved and help take back control of our businesses."
The SWCEO State of the Creator Report is available here. Creators who wish to participate in future studies can do so at SexWorkCEO.com.