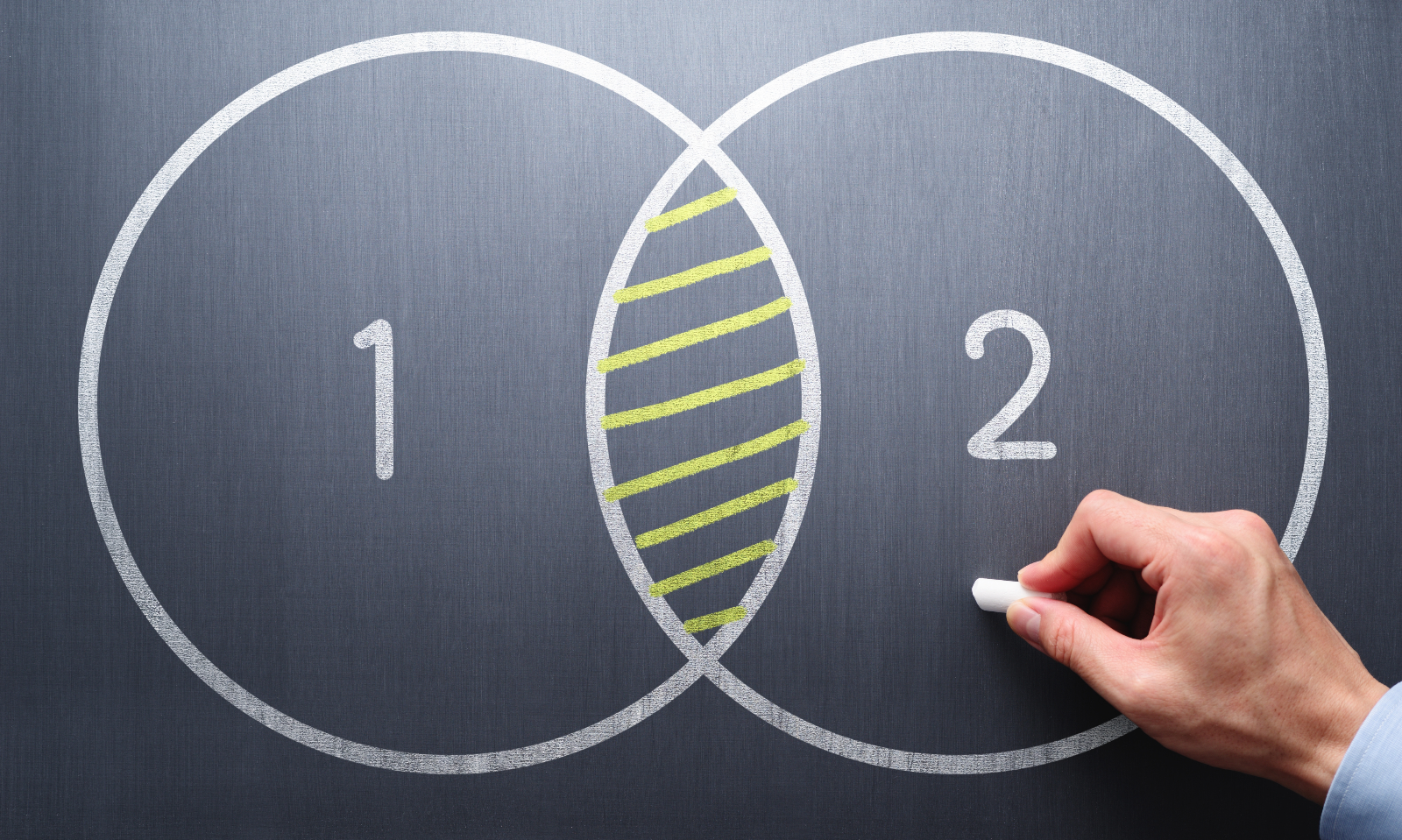 WASHINGTON—Age verification laws and regulations implemented across the United States are popular legislative tools adopted by predominately Republican-controlled state legislatures. 
In states such as Virginia and Louisiana, the GOP leaders in power proudly tout bipartisan support for requiring these types of age assurance measures as a selling point to the news media and the public. The Washington Post reported in early August that the Democratic caucuses in the Virginia state legislature had to make private deals with the sponsors behind the age verification bill signed into law there.
Sponsors of that measure primarily were conservative Republicans who held the ear of Virginia Gov. Glenn Youngkin, who signed and engrossed the age restriction on adult content, as AVN reported.
The Louisiana measure was billed as "bipartisan" because Democratic Gov. John Bel Edwards signed it into law. But that isn't as true as it might seem either.
The Center Square, a conservative-leaning news wire that covers state legislatures across the country, interviewed Democratic state Rep. Mandie Landry after the Louisiana law entered force on January 1.
Landry, citing concerns over censorship and violations of the U.S. Constitution, told reporter Victor Skinner that the age verification law proposed and passed by socially conservative Republican state Rep. Laurie Schlegel "lends itself to absurd implication." Landry was the lone "nay" vote when the Louisiana state legislature voted on the bill in 2022.
According to information provided by the Free Speech Coalition, the states that have implemented age verification laws are controlled by Republican legislatures—in most cases with a GOP supermajority.
The term supermajority is a political science term used to describe when a political party in power over a legislative body controls two-thirds or more of the available seats up for grabs during election season.
Arkansas, Louisiana, Mississippi, Montana, Texas and Utah all have Republican supermajorities in one or both of their bicameral legislatures. Only one out of these six states has a Democratic governor—Gov. Edwards of Louisiana. All of the six states went red to support former President Donald Trump during the 2020 Presidential Election.
Virginia, even though it has a divided government and slim majorities, is the only state with an adult content age verification measure on its law books to have gone blue for President Biden during the 2020 election.
All of this is applicable to this analysis because it puts into perspective the fervency of this particular legislative trend of targeting adult websites with age assurance technology requirements. All of these states have language in these laws that calls for "reasonable" age verification interventions, like artificial intelligence age assurance and technology-augmented human verification.
Lawsuits brought by stakeholders and firms in the adult entertainment industry have been filed in federal courts challenging these laws in three states: Utah, Louisiana and Texas.
A federal district judge in Utah dismissed a lawsuit challenging Senate Bill 287 on technical grounds. The plaintiffs are currently appealing the case to the Tenth Circuit Court of Appeals in Denver. Plaintiffs in Louisiana filed a lawsuit against the state government, with the most recent action revolving around the defendants filing a motion to dismiss the case on grounds that jurisdiction is lacking.
Texas' law was blocked through the act of a federal district judge who granted a preliminary injunction and refused a motion to stay the injunction filed by the state.
Montana's age verification measure is set to enter force on January 1, 2024. A central component of the preliminary injunction against Texas House Bill 1181 is the fact that age verification requirements, as structured in this bill and others in these states, provide for very little equitable enforcement. In addition, there is the levy to consider of real financial costs for the volume of web traffic and per-check action.
The initial complaint filed against Texas state officials included a cost analysis of several well-known age verification software providers that are based in the United States, the United Kingdom and Western Europe.
This has long been a point of discussion among internal and external industry stakeholders concerned with the costs for the parent companies of adult content websites with significant web traffic from jurisdictions with age verification requirements in place. AVN conducted its own analysis of AV per check costs.
The age verification software providers examined were listed in the initial complaint against Texas: Yoti, Ondato, Stripe, Passbase, Veriff, Berbix, and Faceki. A few of these companies are members of the Age Verification Providers Association (AVPA), a not-for-profit trade association based in London. The association is also affiliated with the Online Safety Tech Industry Association. 
AVPA launched its North American branch to cover the United States, Canada and Mexico. AVN also submitted inquiries and held off-the-record conversations with other firms over pricing. Information we are able to share from these many conversations has already been expressed throughout this analysis. The price range per age check has a baseline starting at 30 cents to close to $2.50. A sales director who requested anonymity said that this range is accurate as the costs are dependent upon web traffic volumes.
Concern recently arose on social media over one estimation for per-age-check cost, per the AVPA, stating that the United Kingdom's government estimates that it actually takes 12 cents per check.
The post came through the association's X (formerly Twitter) account replying to a recent article written by The Verge reporter Makena Kelly. Kelly interviewed Dominic Ford, the creator and founder of JustFor.fans, who said that age verification software is becoming cost-prohibitive. He said that he pays $1.50 per check, despite the fact that his web traffic in certain jurisdictions has dropped. For those, only about 9 percent of that traffic goes through the process of verification. On top of that, there is no indication that those who verify will then buy content. AVPA's response was not widely received as correct.
Iain Corby, executive director of the AVPA, returned AVN's request for comment.
He referred to a declaration filed by Tony Allen on behalf of the defendants, such as the acting Attorney General Angela Colmenero, in the Texas case.
Allen is the founder and chief executive of the Age Check Certification Scheme (ACCS), a not-for-profit body accredited by the United Kingdom Accreditation Service. Allen indicated that the costs quoted by the plaintiffs were inaccurate.
Referencing the 12-cent claim from AVPA's social media, Allen argued in his court filing, "I cannot speak to the specific pricing offered by every individual provider, but the UK Government recently published an Impact Assessment for the Online Safety Bill which estimates the cost per check to be twelve cents (converted from pence), with a caveat this cost is expected to continue to fall through innovation, competition, and interoperability." 
At length through his filing, Allen writes that many of the claims of the plaintiffs—of course, cost concerns, privacy protection, and data security—have all been addressed by age verification firms.
Corby, speaking on behalf of the trade group, echoed similar sentiments in an email to AVN.
"We do not lobby for the adoption of age verification itself but do step in as soon as possible when legislation is being drafted to try to ensure it is written in a way that will drive an open and competitive market in privacy-preserving, standards-based, interoperable age assurance," Corby said. "We wish we had the opportunity to shape some of the new state laws emerging in the [United States], and are already working with legislators at the federal level to help them avoid pitfalls around scope, definitions, age assurance methods, privacy, and data security." He added, while avoiding any criticism of any law, that "all we want to see [is] a level playing field."
Privacy concerns and costs are mentioned at length in a declaration submitted by Alison Boden in support of the plaintiffs. Boden is the executive director of the Free Speech Coalition, one of the plaintiffs in the lawsuit filed against Texas, and was the former CEO of fetish site Kink.com.
It is the position of the Free Speech Coalition and other firms, including Aylo subsidiaries MG Freesites Limited and MG Premium Limited, that device-level verification be the solution to the issue rather than footing the cost for age assurance measures at such large volumes of traffic to these websites. 
"Although there are providers of age-verification services in operation, the specifics of those services vary," Boden argued. "What they share in common is an exorbitant price placed on the age-verifying entity."
She shared this observation with the court on the basis of significant web traffic volume, referring to traffic data collected by Similar Web. Websites like Pornhub, Xnxx, XVideos, and dozens of others are responsible for some of the largest web traffic volumes per day and per annum in the entire world.
At the time of this analysis, Similar Web's traffic data shows Pornhub, XVideos and Xnxx (plaintiffs in the case through their parent companies NKL Associates and WebGroup Czech Republic) taking in more web traffic than TikTok, Netflix and Reddit. Verifications at volumes in the tens of millions would significantly drag down costs per check.
That still would result in significant expenditure for some adult industry firms. The cost concerns aside, Boden also argued that the collection of identifying data on users is a non-starter. 
Many age verification software providers have developed their offerings to the highest standards they could possibly achieve for protecting personally identifiable information.
There is very little evidence to suggest that this isn't true. But Boden's concerns harken to the observation, though not made by her in the declaration, of how even the most secure systems can be breached and the data is exploited for criminal or unethical reasons. This is a hotly debated point of contention.
The Electronic Frontier Foundation and several civil society NGOs in the U.S. and Europe are adamantly opposed to anything that remotely resembles identity verification on the internet.
A recent commentary co-written by the foundation's activism director Jason Kelley and Monica Horten of the Open Rights Group from the United Kingdom conveys this position.
Writing in opposition to the Online Safety Bill, which is currently in its final stages after passing through the House of Lords, Horten and Kelley argue that the benchmark legislative package mired in Parliament for years could harm internet access and digital rights in ways that impact populations outside of the United Kingdom. "Age verification is, essentially, identity verification, which makes it effectively impossible to browse pornographic sites anonymously, and creates the risk of data breaches and the potential for data to be collected and potentially shared or sold," they argue.
AVPA replied to this assertion through social media by accusing the two of being unaware of how age assurance technology works. 
True or not, all sides in the debate over age verification technology's real-world implications and effectiveness present valid arguments based on kernels of truth and evidence gathered from experience, legal expertise and business concerns. However, it isn't surprising for the adult entertainment industry's various powerbrokers to side with groups like the Electronic Frontier Foundation, civil liberties groups and several others.
The same goes for the purveyors of age verification software and the academic proponents of a verified internet. 
Corby and Allen both are toeing the line of near impenetrability that many of these companies in the age verification and online safety technology space pitch. That should be expected.
Firms in the adult entertainment space that are concerned with data security assurance and the privacy of their users should additionally conduct research into how some age verification providers have in place some of the most effective countermeasures and risk mitigation interventions in the space of technology and software development. But that doesn't mean the systems are perfect, effective for specific use cases, or affordable to several small-to-medium enterprises in the adult industry. Considering the fact that all of this intersects as a legal requirement to operate in some places, a clear rift exists between the stakeholders.
Most of the age verification bills specifically targeting adult entertainment platforms on the internet are proposed by elected officials who have moral and political agendas to see pornography and content they view as pornographic removed from mainstream culture. Such an indication of this can be found in the now-blocked Texas law and in other "copy-cat" bills that seek to emulate the measures adopted by Louisiana.
Whether it is true that a company like Aylo has been in favor of mandatory age verification or not, it goes to show that firms of all shapes and sizes in the adult entertainment industry are simply targeted for doing what it is they do. This is no secret, and it's not news. Throughout virtually all of modern history, the topics dealing with sexuality, pleasure, gender and "non-traditional" relationships have always been targeted by certain groups of individuals in power who wish to impose a different morality on the broader society. Given the legislative trends in Republican-held state legislatures and the rise of the populist far-right since the election of President Trump, age verification bills, as they have been written in recent years, unintentionally put two international digitally-native tech industries against each other in some format or another. By no means do we suggest that AVPA and the Free Speech Coalition are adversaries. On the contrary, both trade associations share the same goal of protecting minors from age-restricted content while respecting the rights of adults.
Unfortunately, political forces that wish to regulate speech that they disagree with are to blame for what seems to be a contentious symbiosis when forced into federal legal proceedings, with the same-side parties criticizing one another in the public record for how they're positioned in the debates on these laws. 
Corby finished his email with an olive branch of sorts. "Regulators must enforce [these] rules even-handedly, not targeting only a handful of large sites, as has been the case in France and Germany," he said, speaking on conversations the association's members have had with adult entertainment industry clientele. "Doing so gives those sites little choice but to resist at every stage through the courts, what becomes an existential threat if their competitors are given a pass." This is precisely what has happened at the federal courts in Texas, Utah and Louisiana.
The contention here is artificially structured. And that contention overshadows the broad agreement firms in both industries actually have on age verification and child protection. 
It's unfortunate that we've come to this due to the insecurity and mental gymnastics of a small minority of individuals who falsely claim to speak in favor of a majority of people. But this is a facade.
Both industries need to engage proactively as a united front with legislators and officials of the executive branches to adopt a policy that is overwhelmingly accepted by the stakeholders. A perfect example of what could be done on a national level comes in the form of the roadmap on age verification adopted by the Australian government recently. 
The government under Labor Prime Minister Anthony Albanese chose not to require adult sites to adopt age verification measures at this point.
Rather, the roadmap compels stakeholders in the adult entertainment and age assurance industries to work with the eSafety Commissioner and the Minister of Communications to develop industry best practices and a code of conduct focusing on the protection of minors while protecting access to age-restricted content for adults, privacy and external risk mitigations.
This could serve as an interesting chance to study this approach to age verification laws. But this roadmap was just adopted and has yet to be widely implemented.