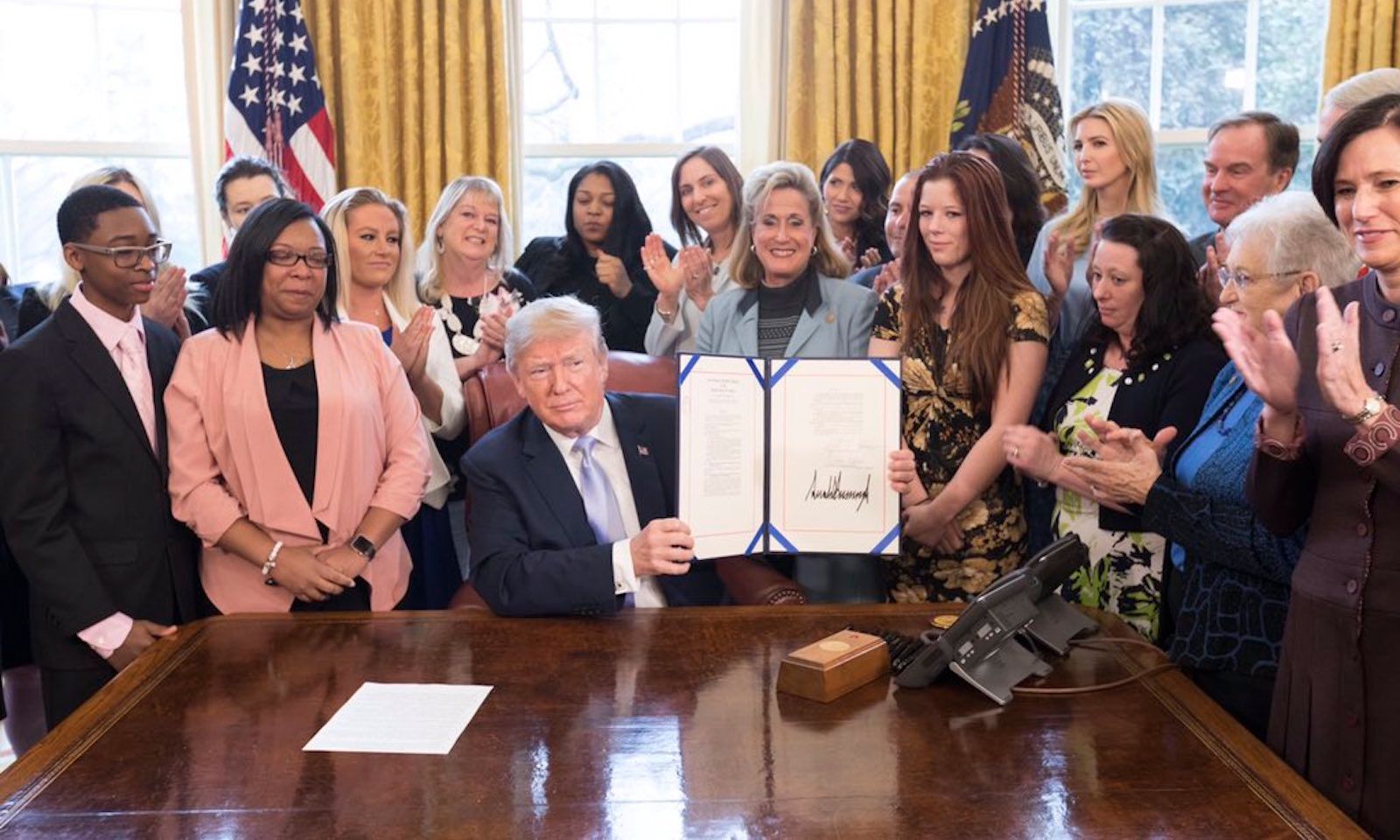 A federal judge on Thursday tabled a motion brought by the Woodhull Freedom Foundation and four other plaintiffs, who are suing to stop the government from enforcing the  "Fight Online Sex Trafficking" law, known as FOSTA, that was passed overwhelmingly in both the House and Senate earlier this year, and signed into law by Donald Trump in April.
Judge Richard Leon of United States District Court in Washington D.C. made no ruling on Woodhull's request for a preliminary injunction that would stop the law from remaining in effect until the group's lawsuit, filed on June 28, is decided. Nor did he announce a date when he would issue a ruling.
According to one account from inside the courtroon, Leon "sounded skeptical" that the law had actually caused harm to the plaintiffs in the case. Leon, 69, was appointed to the federl court in 2002 by Preisdent George W. Bush.
The lawsuit, Woodhull Freedom Foundation et al. v. United States, was filed in United States District Court for the District of Columbia on June 28, according to court documents which may be read online at this link. Woodhull is a rights group that describes itself as "the only national human rights organization that works full-time to affirm and protect sexual freedom as a fundamental human right."
Human Rights Watch and The Internet Archive are also listed as plaintiffs in the suit, as are two individuals, "a  massage  therapist,  (and) an  activist  dedicated  to  assisting and advocating for the rights of sex workers."
All of them say that they have already suffered harm as a result of the FOSTA law, according to the lawsuit. Because the law equates "sex trafficking" with all other sex work, the plaintiffs "are legitimately concerned that their advocacy on behalf of sex workers will be seen as being done in reckless disregard of some 'contribution to sex trafficking,' even though all plaintiffs vehemently oppose sex trafficking," the Electronic Frontier Foundation, said in a statement.
EFF is asking the court to hand down an injunction against the enforcing FOSTA until it makes its final ruling. The Woodhull Foundation has scheduled its annual "Sexual Freedom Summit" for early August, and fears that, because the conference includes discussion of "sex as work," they would be subject to prosecution for promoting the event online, EFF said.
The FOSTA law abolished the longstanding legal standard that internet platforms are nor responsible for the actions of users on their sites. Despite being less than three months old, the law — ostensibly designed to combat the activities of illegal sex traffickers — has already had a broad chilling effect across internet. Sex workers who have used social media to build and maintain their businesses have been forced offline, while sites such as Craigslist and Reddit have shut down entire sections of their sites to preempt discussion and content that could be interpreted as "sex trafficking."
Office of Congresswoman Ann Wagner / Wikimedia Commons