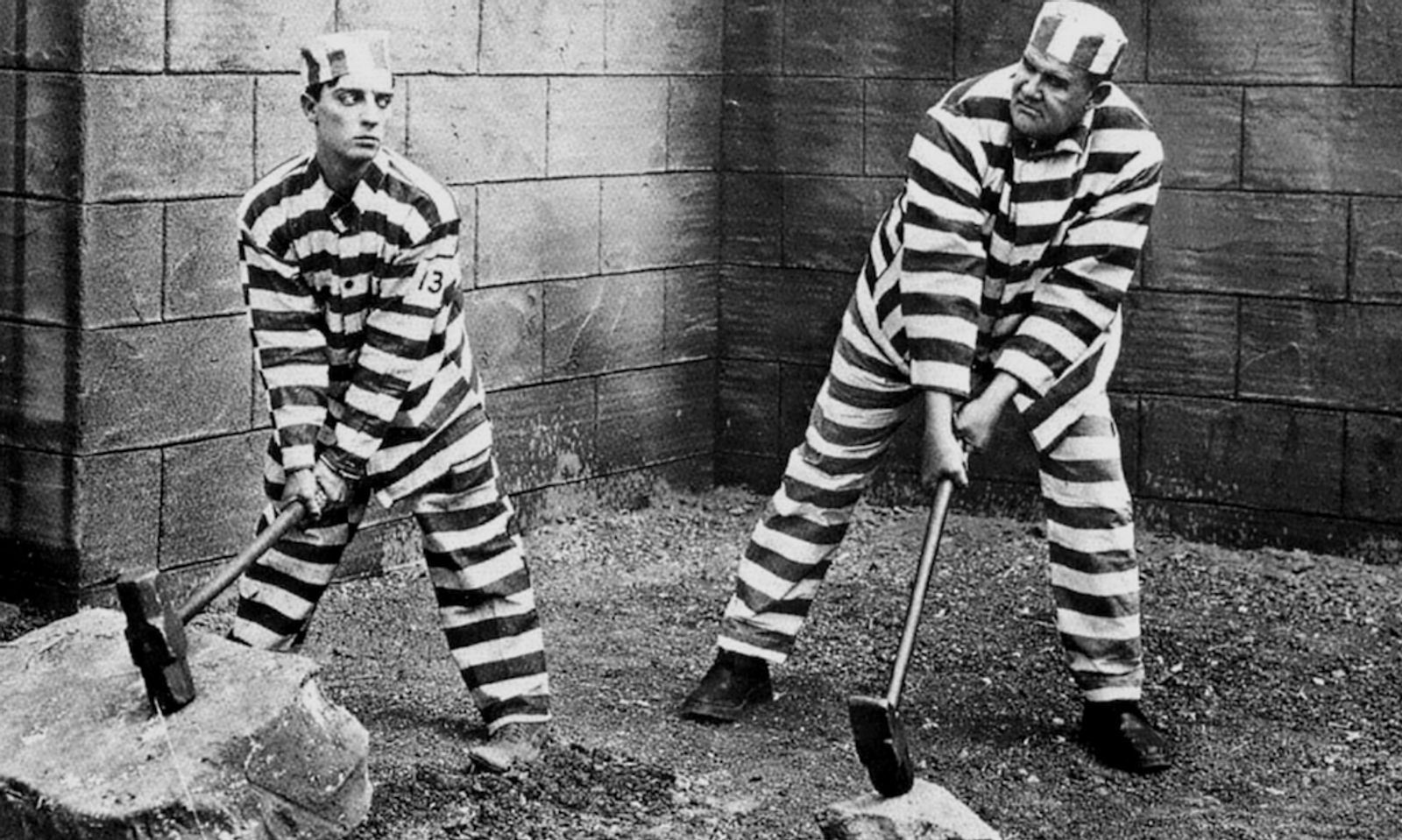 Last November, group of 58 inmates in Fort Dodge Correctional Facility, a medium-security state penitentiary in Iowa, filed suit against the state to stop a law that took effect November 14, banning porn in prisons, as AVN.com reported at the time.  The law not only forced inmates to remove any pornographic material from their cells, but also closed down "reading rooms" where inmates could go to enjoy porn—and which had existed in Iowa prisons for three decades.
A separate group of 13 inmates in the maximum security Anamosa State Penitentiary also filed suit against the law. Both lawsuits continue, with a judge ruling in the Fort Dodge case earlier this year that the prisoners' claim "does not appear to be wholly frivolous and may proceed."
But while the Anamosa lawsuit is still pending, all inmates who want access to porn won a partial victory on Wednesday when a judge in Polk County, Iowa, issued a temporary injunction that lifted the ban—but only on material that contains "mere, non-sexually explicit, nudity," according to a report by Courthouse News. 
The same judge, Scott Rosenberg, in February denied the state's motion to throw out the prisoners' lawsuit, ruling against the state's claim that it had a "penological" interest in banning porn. Porn in prison, the state claimed, would compromise prison security by causing some inmates to act in a sexually aggressive fashion.
But not only did Rosenberg allow the case to go forward, on Wednesday he wrote that banning nude images inside of prisons "indeed interferes with the constitutional rights of the inmates."
The inmates' lawsuit claims that the state anti-porn law for prisons "sweeps so broadly as to prohibit substantial amounts of constitutionally protected speech, art, fine art, etc.,"
Rosenberg appeared to agree, saying in his order that the U.S. Supreme Court has held that inmates do not surrender their constitutionally protected rights at the prison door, and that the "penological objectives" of the prison system should not conflict with those rights unless absolutely neccesary.
Photo By Metro Pictures / Wikimedia Commons Public Domain