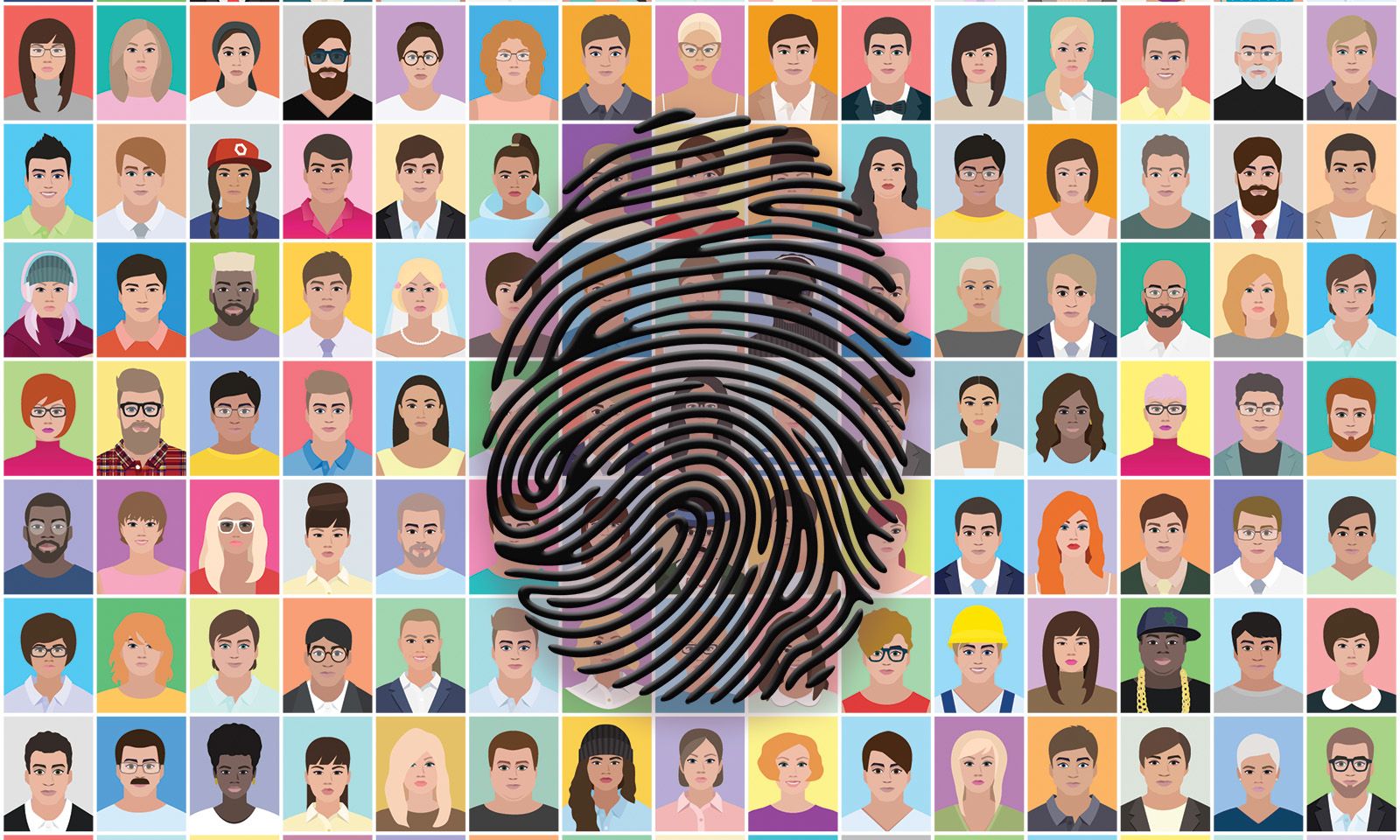 This article originally ran in the February 2018 issue; click here to see the digital edition.
Business owners in the adult industry are familiar with the long history of regulatory entanglements that government entities create in the name of protecting certain aspects of society. Now a new law titled the Digital Economy Bill of 2017 is going into effect in the United Kingdom, aimed at verifying the age of every adult browsing online, and the ramifications are quite serious. Understanding the way this law will be governed and the entities vying to become the predominant verification solution is essential to doing business in the UK now, and may become crucial to your global success as these kinds of policies are enacted and enforced by more nations in the near future.
This new age verification law may sound similar to past incarnations of governmental oversight like 2257 documentation to ensure performers are all over 18 years of age; Visa regulations that include eliminating certain words like "forced" to avoid any perception that consent was lacking in a porn scene; and so many other examples dating back long before the Internet even existed, when blue laws and obscenity standards were often cited as ways to allegedly make society more wholesome.
What makes this legislation very different is the fact that while the Digital Economy Act is focused on pornographic content, other legislation coupled with this act make the framework much broader, covering all aspects of adult online consumption, including porn, gambling, alcohol and everything else reserved from minors offline already. The law also has very sharp teeth and adapting to it now is the best way to protect your assets from significant harm.
What If I Ignore Age Verification Law Entirely?
Simply put, this law cannot be ignored by anyone in the UK because it calls for all adult content to be blocked at the ISP level and only to be accessible to customers who opt-in to see it while verifying their age via one of a handful of approved methods. So, failing to be an Age Verified compliant merchant means you'll get a total of zero legal sales in the entire UK. It is true that a small fraction of consumers might circumvent the law with a VPN or take other measures but the vast majority will not and that's a significant revenue stream to consider.
Section 15(1) of the bill requires "pornographic material" not be published online with any "commercial basis" unless precautions are in place to ensure it is "not normally accessible by those under 18."
Furthermore, if your company operates in the UK you may be subject to fines that can be enforced internationally. The law allows government enforcement officials to serve injunctions and force compliance. Financial penalties are also legislated as up to 5 percent of all company annual revenue or £250,000 (roughly $329,000). These are serious penalties and the UK has expressed the intention of collecting fines internationally while blocking all content from any merchant that fails to become fully compliant.
On the flip side, there is definitely a cost to becoming compliant. At least initially there will be additional clicks and steps a potential customer must follow at the point of sale, potentially weakening conversion ratios. Furthermore, depending which age verification system you choose, you are either facing an increase expense consumers must pay to become verified as a barrier to entry, or you are accepting an additional expense the merchant will pay as a cost of doing business.
One bright note to all this is that an age-verified customer who does jump through the hoops necessary to access adult content will ONLY be able to do so from an age-verified merchant, so becoming compliant may quickly allow you access to millions of consumers with far less competition as other vendors opt out and are blocked out entirely.
However, the most important reason to become compliant is the simple fact that many in government have already made it clear that this UK provision is seen as a test balloon, and if the system is effective, it will be adopted in some form by many other countries rapidly.
How Exactly Is Age Verification Supposed to Work?
First, it's important to keep in mind that the legislation is not intended to prevent highly skilled techies from circumventing it. They do understand that some people will find ways to skirt the requirements or share a password and so on. The purpose of the law and the ancillary legislation is to prevent children or those who find porn, gambling, vaporizers, alcohol and other adult activities abhorrent from stumbling across it over and over by accident. So, questions of "couldn't I sell access to my age-verified account to someone who isn't age verified" are misguided because those eventualities are accepted as a given, but are only applicable to a tiny fraction of consumers in the UK market.
The law allows for different methods of age verification to be used to verify the age of a consumer, and the ID may be verified in person by a store clerk or online with a simple document check at the point of sale. Once a person is age verified they receive a unique ID number that they can use on all of their devices, and once a device is verified it can access adult materials online without the need to "re-certify" it again.
That does create a major amount of friction at the point of sale for any first-time consumer, but once a consumer and their device are verified the shopping experience online will work essentially the same way it did before age verification became legally necessary.
Who Determines The Process Consumers Will Use To Become Verified?
Section 17 of the Digital Economy Bill outlines creation of "age-verification regulator" services. These are certified third-party solutions must comply with a number of qualification requirements and will act much like a bouncer outside a club checking IDs and turning away everyone who is underage or unable to prove they are adults.
While the law itself provides only a basic framework for how verification is to be handled, the UK government has yet to establish a regulatory body to enforce the bill's provisions. The British Board of Film Classification (BBFC) had been nominated as the regulator, but the BBFC will have a third-party manage the actual mechanisms of the age verification process. So far it appears the certified age verification service providers seeking to manage the day-to-day processing each have a somewhat different vision of how the system should function. Presently there are three major competitors vying for dominance in this new field of online consumer security. Below is a focused look at each service, their leadership and their vision for how the process will be handled.
AgeChecked
Alastair Graham founded AgeChecked and remains the CEO of the company. You may have met Alastair recently at one of the major adult trade shows, but he is somewhat of an outsider in the porn world. An entrepreneur with more than 20 years experience launching business solutions in heavily regulated markets prior to founding AgeChecked, he was deeply involved in the payments industry for more than a decade and co-founded a prepaid card company while also heading up a financial institution. Regarding age verification in the UK, Graham has been directly involved with the development of the legislation itself. He is part the Digital Policy Alliance Age Verification Working Group and the British Standards Institute's Steering Committee for the Publicly Available Specification on age checking.
"Online alcohol, tobacco and gambling all have restrictions that apply now," explained Graham. "The gambling guys have identity requirements, but the lottery folks are lagging behind. Really, everyone is looking to what will become 'the adult content solution' as a guide for their own industries. Pressure is now mounting on these industries—the Department of Culture, Media and Sport recently published a green paper on age restrictions online. As a general theme it suggests that if it's age-restricted offline, it should be age-restricted online. So, I'm already starting to see some doubling down on the Digital Economy Act, even before it comes into full effect."
The primary distinction of the AgeChecked solution is that it is entirely free for consumers to use. An interstitial security page is added to an adult paysite at the point of sale requesting that the consumer enter their verification ID number, or enabling them to quickly acquire one by choosing one of several methods and providing the legally required documentation online.
AgeChecked merchants will incur a small service fee based on the volume of customers that need verifying. The company is banking on the idea that the small fee per customer billed to a merchant will be far more appealing to consumers than any additional expense charged to them directly at the point of sale. Merchants also are able to simply raise their price a small amount to compensate for the expense in order to remain revenue neutral while continuing to give consumers the most frictionless path to converting without the perception of any additional fees.
AVSecure
Owned and operated by Steve Winyard, AVSecure is no stranger to the adult industry or large-scale regulatory changes. For the last seven years, Winyard has been a main board director and vice president of ICM Registry with responsibility for the company's global sales and strategy. ICM Registry is the company responsible for the creation of the .XXX domain name extension. Winyard has been active at adult shows for years and ushered in the .porn and .adult TLDs as well, during what has become a wide field of new extensions seeking mass appeal. Prior to his work with ICM, Steve founded Oneview.net PLC and Destiny PLC in other verticals. In addition, he has been a Council member and advisor to the UK Government with the Digital Policy Alliance that meets in the House of Lords in Westminster, frequently.
AVSecure intends to distribute age verification cards available at 30,000 local shops throughout the UK, which can be purchased, for a fee during a face-to-face transaction with a store clerk by consumers. Each card will use a blockchain-encrypted age verification ID number that can later be entered on the AVSecure website, separating the verification process from the point of sale adult site in an attempt to secure the anonymity of the consumer online. The blockchain system of AVSecure also enables consumers to manage access on their local devices, without an unrelated remote network. The consumer's browser becomes the central point in the process, rather than the server or network of content providers or identity providers. Buying a card will cost the consumer £10 as a one-time fee if they want the additional identity protection. Consumers will also be able to choose to verify their age via other methods that leave a footprint, but would be able to do so absolutely free.
"With AVSecure the only thing anyone can pay for is a blockchain-protected
age verification card at a retail shop," Winyard said. "Other than that we don't charge merchants or consumers anything. We assume a percentage of the 50 million people will opt for that rather than enter any personal data and for us
it's all about giving people as much choice as possible. Ninety-five percent may choose personal data with only 5 percent buying the card and we would be fine with that. Even if nobody buys the card we are fine. AVSecure has a very long-term view and we believe having millions of users will always be valuable
somewhere somehow at some point."
On the plus side AVSecure promises to be entirely free for the merchant and intends to provide free options for consumers. The downside of course is that it does create some friction if consumers mistakenly believe a paid card is required, and merchants may see the "it's all free so we can acquire millions of members to be monetized somehow at a later point in time" as a problematic hypothetical as well.
AgeID
AgeID is an authentication platform and age verification solution, built by MindGeek, the same company famous for its massively successful tube sites that include Pornhub, RedTube and YouPorn along with a long list of other properties well known to everyone working in adult online. For starters, the AgeID system is already operable in Germany restricting adult content for the German audience.
When the UK government announced its pledge in 2015 requiring age verification for pornography sites, MindGeek formed a distinct unit housed in the UK to develop and manage a solution designed to meet regulatory guidelines, online adult business needs, and the viewing public's demand for seamless browsing.
The involvement of Mindgeek in the process has stoked a lot of interest beyond the confines of the adult industry. In a recent Engadget article, adult site owner Pandora Blake was quoted as saying that the UK government has "written Mindgeek a blank check," claiming "smaller sites like mine will effectively have to pay a 'Mindgeek tax' to our biggest competitor." Blake, who calls herself "The Kinky Feminist Pornographer" on her website, also published her opinion about AgeID in an extensive blog post on her website.
Catherine Dunn, VP of global communications for MindGeek, explained, "site owners will pay a flat monthly fee based on an estimate of their UK traffic. It will be charged on a sliding scale to ensure it's affordable for sites of all sizes. It's critical that everyone in the adult community comply with the regulations in any manner that will have minimal impact on their users." 
While some have voiced concerns about a consolidation of power, Mindgeek does not anticipate that sort of outcome and sees the age verification process offered by AgeID as the best path for porn to take because it would be the simplest and most direct method thanks in large part to the market share Pornhub has already attracted.
When interviewed by Engadget, Pornhub VP Corey Price remarked, "We do not believe that age verification costs should be passed on to customers," as he expressed AgeID's intention to be "completely free to all users." He also reiterated that Mindgeek plans to license AgeID to all adult content providers "in a fair, cost-effective manner, based on the size of their UK traffic." 
The possibility of AgeID becoming dominant is bolstered by the fact that, other than platforms like Facebook, Amazon and Netflix—Pornhub is probably the most popular destination on the Internet, with an undeniable global brand presence. The company has also repeatedly demonstrated a willingness to use its enormous financial capital to make things happen. However, the countervailing pressure in this particular endeavor is also palpable, due to a large number of transgressors within the porn world and the fact that age verification law will extend to other sectors like gambling, alcohol and others who may be less accepting of "a porn company" handling all age verification methodology.
Given the fact that a pool of many millions of potential adult consumers are at stake and the widely held belief that the UK is just the first of many countries who will soon adopt some form of age verification laws, the stakes are extremely high and the outcome will impact every aspect of the adult industry in one way or another eventually. Getting to know the people involved, comprehending the legal requirements and adapting to the new paradigm as early as possible may be the only way to secure the audience you already have, and to build momentum for your brands on a global stage in the future.