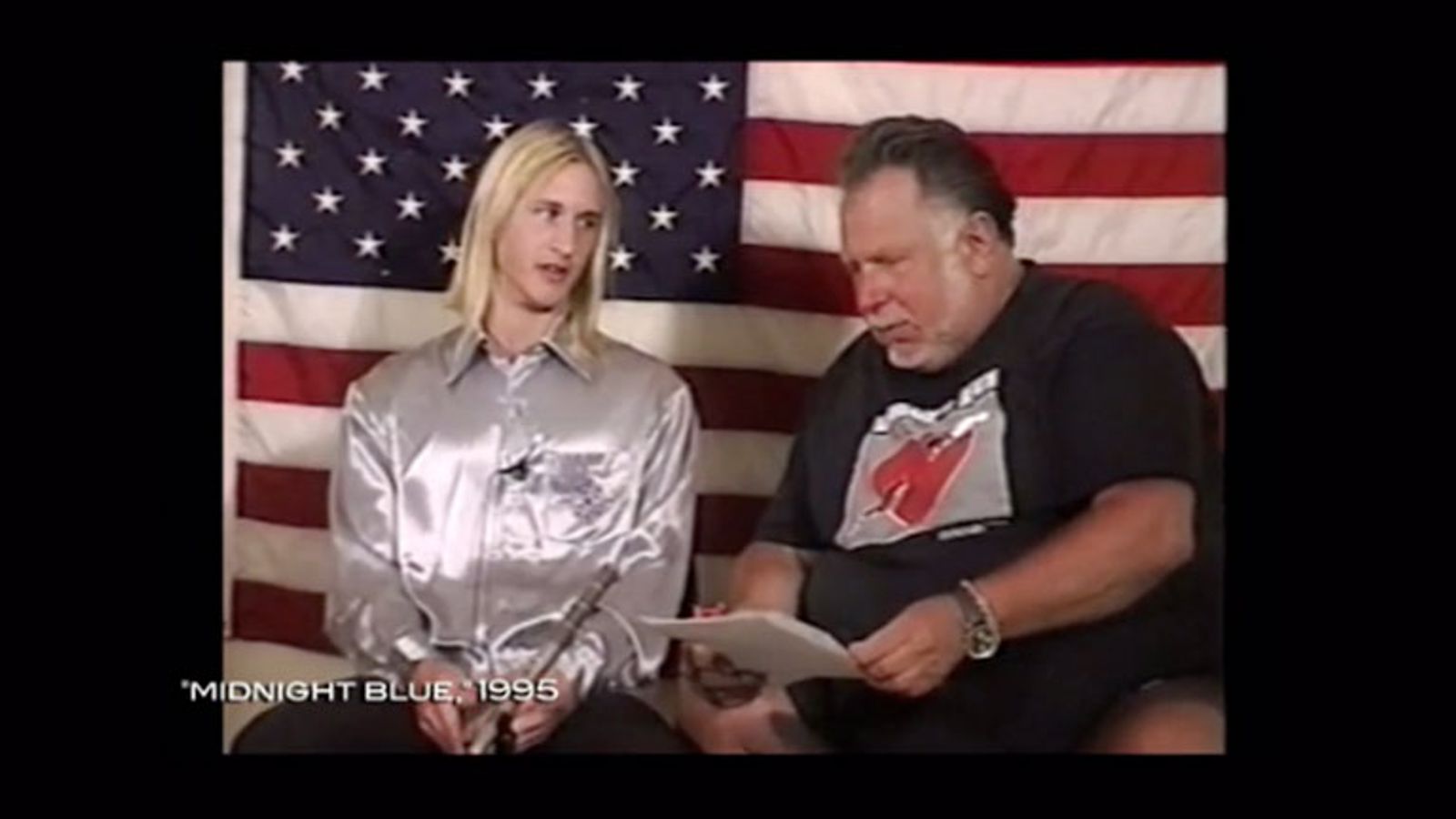 TAMPA, Fla.—The last time AVN looked at underground comicbook artist Mike Diana was in May of 2013, when we wondered whether the bench warrant that had been issued against him for allegedly having violated his parole after having been convicted of sending three allegedly obscene comic books to an undercover police informant in Pinellas County, Florida, was still valid. We still don't know the answer to that question, but our story also gave the background of the bust, which involved the comics Boiled Angel #7 and #ATE. As we then noted, it was the first time that anyone had ever been convicted for drawing an obscene comic book.
After a trial in 1994, Diana spent four days in the slammer until sentencing, after which he got three years' supervised probation, a $3,000 fine, and 1,248 hours of community service, which he was allowed to spend in New York City, during which time he took a "journalistic ethics" course, delivered food to HIV patients—and was not allowed to create any new artworks, even for his personal enjoyment, nor have any contact with children under 18 years of age. Nonetheless, his NY P.O. violated him, for reasons not yet explained, and that warrant may still be outstanding. (Diana tried to appeal the verdict twice, but failed both times.) (Thanks, FloriDUH!)
A more extensive account of the trial can be found here.
And then there's the time that Diana was questioned by the Gainesville Police after they found that Boiled Angel #6's cover depicted the dead bodies of five murdered Gainesville students—so naturally, the cops figured that Diana was the killer! (He wasn't.)
But our story barely scratched the surface of Diana's career, which began in 1987 during his senior year in high school, employing imagery "that often involved bodily mutilation, sodomy and various scatological themes," according to Jacob Knight's birthmoviesdeath blog, and within a year, he was distributing two personalzines, HVUYIM and Angelfuck, before creating his own compilation zine, Boiled Angel. Distribution wasn't exactly wide: just 65 copies of each issue were printed, a couple of which formed the basis for his trial.
After Diana had finished his probation, he went back to graphic arts, having been published by fellow underground artist Shane Bugbee and his Mike Hunt Publishing company.
But Diana is still something of a legend among fans of underground comic art, and now filmmaker Frank Hennenlotter (perhaps best known for the horror thrillers Basket Case 1-3, Brain Damage and Frankenhooker) is trying to Kickstart a documentary of the maligned artist's legal travails, to be titled simply The Trial of Mike Diana.
The Kickstarter page, after recounting some of the history of the trial, the sentence, and the numerous comicbook artists who've come to his defense—most notably Neil Gaiman (Sandman), Peter Bagge (Neat Stuff) and Stephen Bissette (Swamp Thing), not to mention the Comic Book Legal Defense Fund—asks, "Could history be repeated? The alarming state of US politics suggests the freedoms we take for granted are more at risk today than ever before, highlighting the urgency of telling the cautionary tale contained in The Trial of Mike Diana. As Henenlotter puts it: 'Freedom of Speech doesn't mean anything if your art is declared 'obscene.' and one man's art could be another man's obscenity. That's the battle we explore in this documentary: an improbable collision between comic-book art and the First Amendment.'"
Among the rewards available to donors are digitized case files of his trial and appeals, a lapel pin of Diana's art, a DVD or Blu-ray of the movie (or a slightly cheaper digital download), and in the upper stratosphere of donations, signed prints of Diana's work, a mini-comicbook created for the campaign—and for $150, Diana himself will draw a portrait of you! And all you'll need to get started is to click right here!
Pictured: Mike Diana being interviewed by Al Goldstein on Goldstein's cable show Midnight Blue.