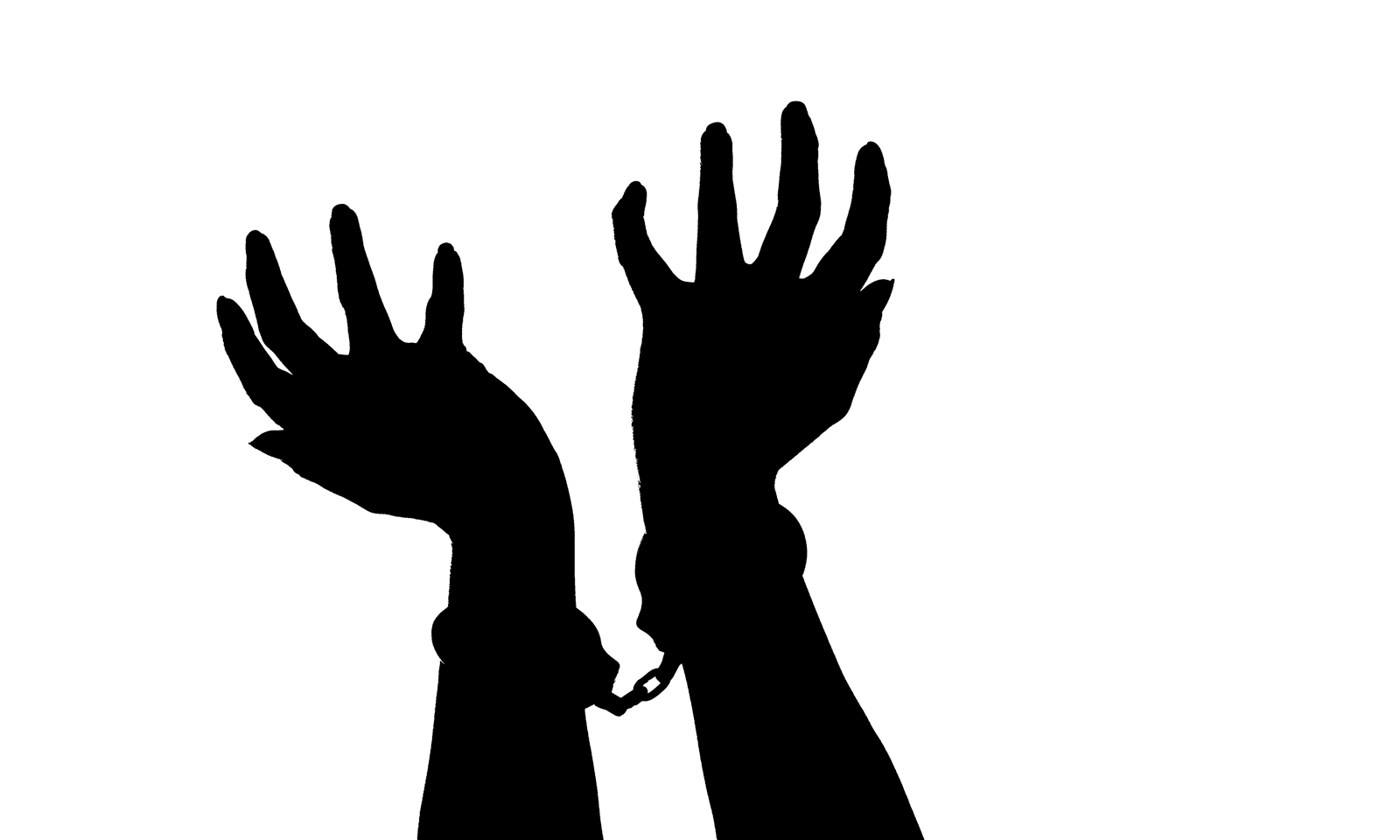 SAN FRANCISCO—The Tampa Bay Times published an amazing story Monday about how in the 1970s the FBI and local police surveilled, harassed, arrested and charged civil rights leader Askia Muhammad Aquil under a program ostensibly created to fight communism but which was actually used to target anti-racist reformers. 
Among the charges prosecutors levied against Aquil were cohabitation and obscenity. "It was against the law to cohabitate with someone of the opposite sex unless you were married," Aquil's attorney Delano Stewart said. "It was never enforced. They only enforced it that time because she was a beautiful white woman dating a Black man."
This case illustrates how law enforcement uses sex-negative legislation to enable harm against marginalized communities, especially communities of color. Laws targeting sex work and pornography "have sexist, racist, and classist origins," according to activist group Data for Progress. And those underlying roots continue to manifest themselves to this day. 
For example, "anti-trafficking" organization Polaris works with law enforcement and ICE to arrest and deport adult, consenting sex workers with a special emphasis on Asian sex workers. Between 2012 and 2016, arrests of Asian people in New York City for "unauthorized practice of a profession" and prostitution rose 2,700 percent. In 2018 Polaris launched a campaign to close "illicit" massage parlors, primarily small businesses run by Chinese and Korean immigrant women. Polaris claimed, without evidence, that every massage business in the U.S. that offers sexual services has "some element of trafficking." As a result, thousands of Asian women have lost their businesses and their livelihoods at the hands of police and prosecutors despite there being no evidence of human trafficking at these massage parlors. 
Laws against loitering for purposes of prostitution make up another example of police using anti-sex laws to target women of color, particularly trans women of color. These laws empower police to profile, harass and arrest women for existing in public spaces even when they're not engaging in sex work. Police cite things such as "wearing a skirt" and "standing somewhere other than a bus stop or taxi stand" as justification for loitering arrests. 
What's more, data shows, as it did with the New York City Police Department's controversial "Stop-and-Frisk" practice, that police disproportionately target people of color, especially women and trans women of color. Women of color comprise 40 percent of outdoor sex workers but make up 55 percent of those arrested for prostitution and 85 percent of those sentenced to jail. 
NYPD made more than half their 2018 loitering arrests in the immigrant-heavy neighborhoods of Jackson Heights, Elmhurst and Jamaica of Queens. The Bronx and Brooklyn made up nearly a quarter of loitering arrests. Manhattan and Staten Island saw zero loitering arrests. 
It's not just New York. In Washington, D.C. 89 percent of the people sentenced for sex work between Jan. 1, 2017 and Sept. 30, 2019 were Black. 
Brothel-keeping laws also disproportionately target indigenous women, poor women and women of color who are over-represented among low-income, street-level sex workers. Criminalizing providing shelter to sex workers exacerbates rates of homelessness among outdoor sex workers. 
Overbroad, rarely enforced laws against voluntary transactions always have been easy weapons for police and prosecutors to wield against marginalized communities. It was always completely absurd for there to be a law against premarital cohabitation. Laws against paying a massage therapist for a handjob are equally absurd. In both instances, the laws are selectively enforced against those with the least power in society in order to shut them up, shut them down, and keep them disempowered. 
To help ameliorate these harms we need to get outdated, senseless laws off the books. The first step is to pass the SAFE SEX Workers Study Act to investigate SESTA-FOSTA's harms. Secondly, the time has come to decriminalize all aspects of sex work at the federal level. We also need to get rid of arbitrarily enforced, censorious obscenity laws. Most importantly, lawmakers and D.C.-based nonprofits must open the floor fully and earnestly to sex workers and other marginalized communities before passing more harmful, sex-negative legislation.