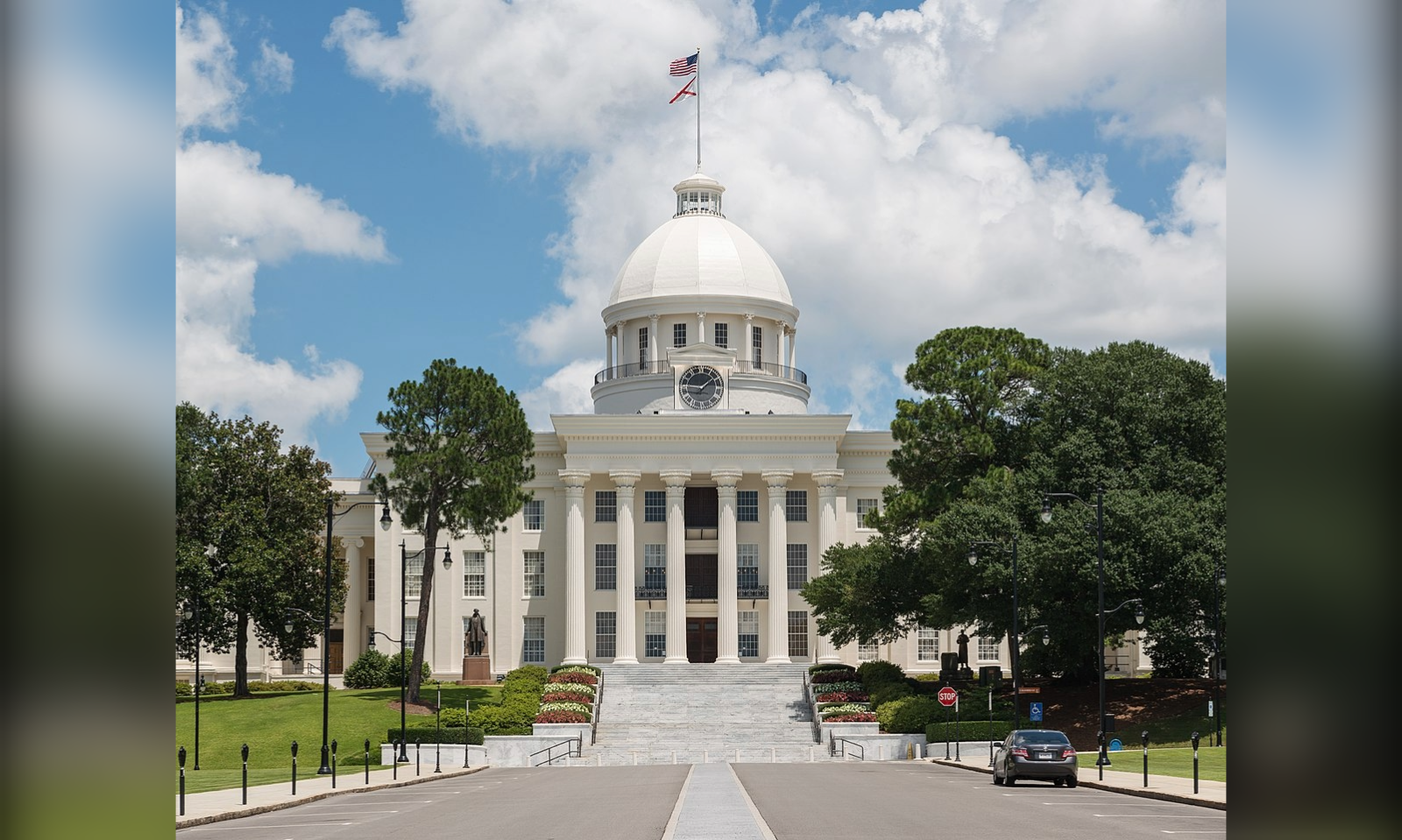 MONTGOMERY, Ala.—A Republican lawmaker in Alabama has announced that she intends to introduce her own porn age verification bill during the upcoming legislative session.
State Rep. Susan DuBose, R-Hoover, intends to present a bid to restrict online pornography access for minors. She characterizes the bill, which is similar to a Louisiana age-gating law that entered into force at the beginning of this year, as a "porn ID law."
The Free Speech Coalition, a trade group representing the online adult entertainment industry, calls these proposals "copycats" of the initial Louisiana law.
"I've had parents and grandparents that come to me very concerned about their 10- to 12-year-old boys because they're so engaged in their computers," said DuBose in a statement to the Alabama Daily News journalist Alexander Willis in a November 7 report.
DuBose explained that if the bill is adopted and signed into law by Republican Gov. Kay Ivey, it would fine porn websites up to $5,000 per day for not verifying the age of users from IP addresses in Alabama.
Several states, such as Louisiana and Utah, have similar laws.
"We know statistically that (a majority) of 10- to 12-year-olds have already seen porn on the internet; that's how prevailing it is," DuBose said. "It's damaging and addictive to young minds."
Sen. Arthur Orr, R-Decatur, also told the news outlet that he's introducing legislation in the Senate.
"Just like young people are prohibited from purchasing pornographic magazines in retail stores, they also shouldn't be able to access it online," Orr said, revealing more "copycat" bills.
According to some commentators in the local news media, DuBose is considered hypocritical in her political positions.
Bill Britt, the editor-in-chief of the Alabama Political Reporter, referred to her as one of the "most vociferous in urging for censorship and curbing the autonomy of libraries."
State Rep. Ben Robbins, R-Sylacauga, also recently announced that he is reintroducing an age verification bill that he still needs to pass in the previous legislative session.
Robbins told the local NBC affiliate, WSFA-12, in an interview that he will introduce legislation that requires photo identification to access porn sites on the internet.
Robbins presented House Bill 441 at the end of the 2023 legislative session. In the proposal, he laid out similar language to other bills in a manner referring to photo identification as a "reasonable" measure to verify adult users of porn.
The bill outlines a new licensing regime requiring adult platforms to register with Alabama's government, even if they are technically based outside the state or in another country, like Canada or Cyprus.
A fee would also be levied in the format of a use tax to fund mental health and credit funds collected to the attorney general to litigate against adult entertainment firms.
The bill did mention that there is room to establish a criminal penalty for violators of the law.
Because of the internet's borderless nature, requiring the licensure of adult sites to operate in Alabama's digital space is virtually impossible to enforce. This would be the same bill that Robbins would introduce.
There is no indication that DuBose and Robbins are referring to the same bill or intend to propose competing age proposals.
Rep. Robbins, like DuBose, is a socially conservative Republican who buys into the narrative that the consumption of regulated and legal pornography is somehow a public health crisis.
There is no scientific evidence that porn is a public health crisis in the United States.