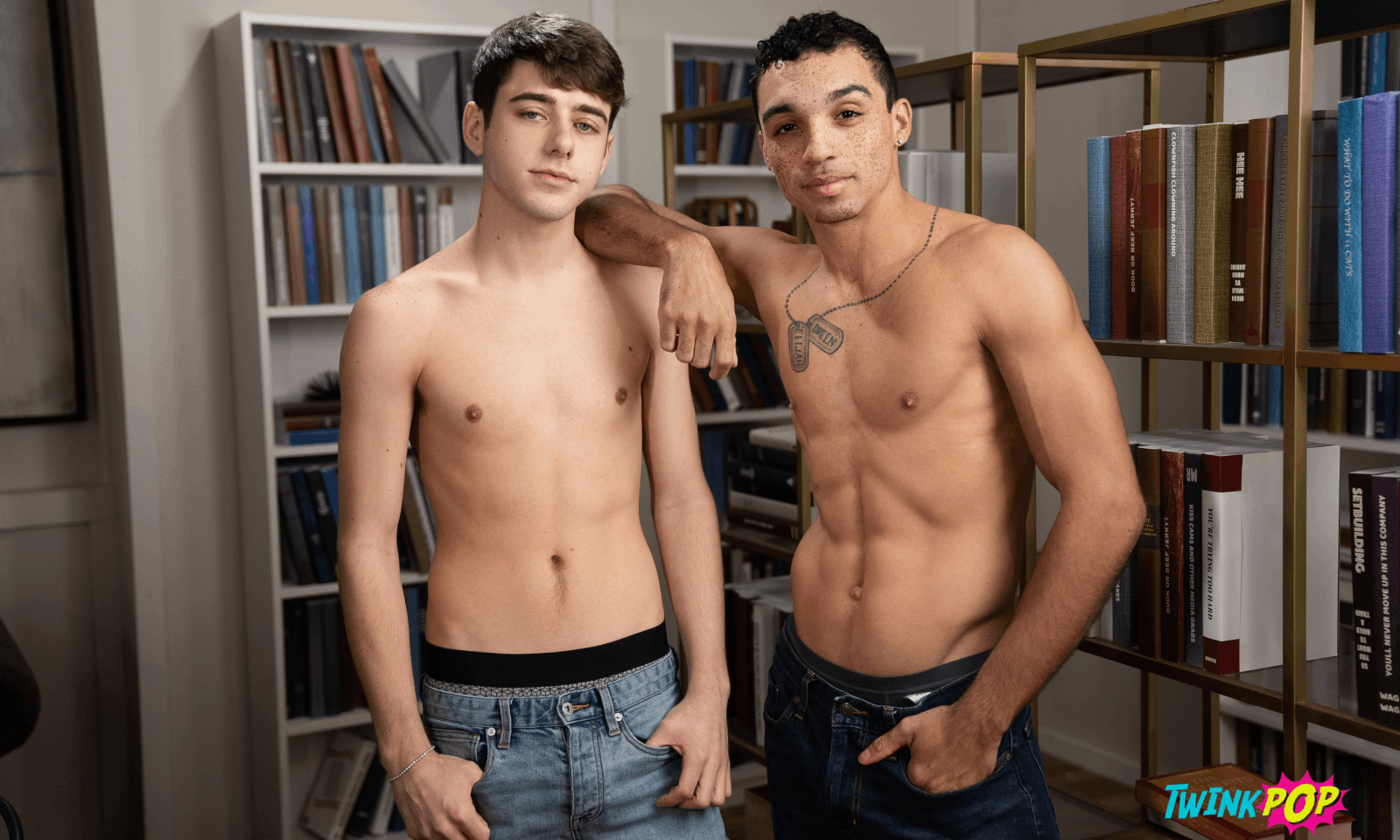 LOS ANGELES—Award-winning performer Joey Mills bottoms for newcomer Amone Bane in "Study Fuck Buddies," soon to be released on TwinkPop.com.
In the scene, Mills wants to fuck, but his buddy Bane's girlfriend (Aftern Opal) is about to come over for a study session. Bane agrees to jack Mills off, but the blond twink is still horny. He rubs his foot over Bane's bulge, then crawls under the table to suck him—right next to his oblivious girlfriend. After they get rid of the rest of the study group, Bane is free to fuck Mills. 
The newly relaunched niche gay porn site is now offering exclusive content starring some of the adult industry's most popular twink performers. TwinkPop recently released Twink Trip, a new four-part series that concludes with a foursome, and will soon release new productions starring Jake Preston, Noah Way, Caleb Manning and Sam Ledger.
"Study Fuck Buddies" will debut on Wednesday, June 7, exclusively on TwinkPop.com.
Follow TwinkPop on Twitter @realtwinkpop.
Follow Joey Mills on Twitter @JoeyMillsXXX.
Follow Amone Bane on Twitter @xxxamonebane.