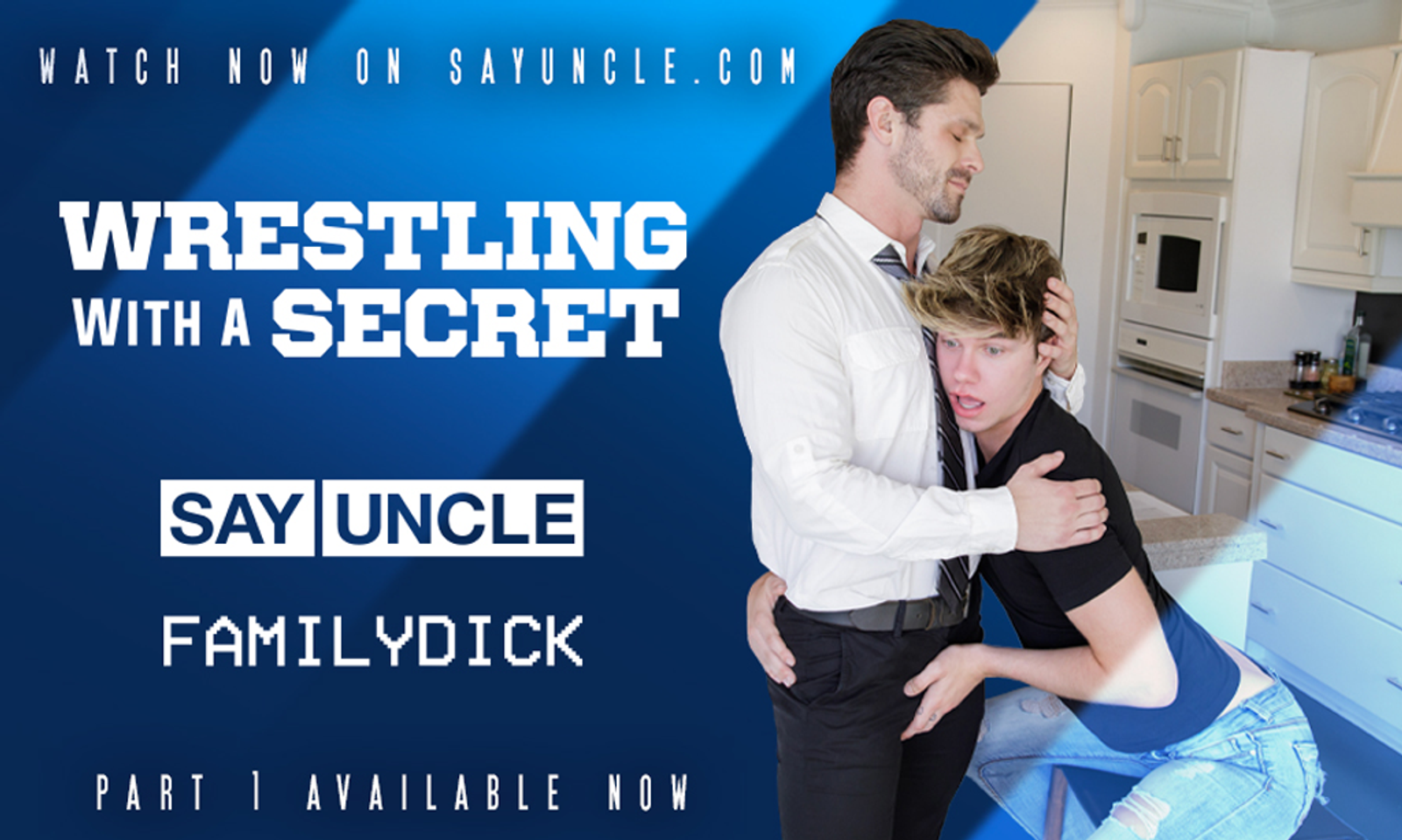 MIAMI—SayUncle has released the first part of its latest feature, Wrestling With a Secret. Starring Devin Franco, Jordan Lake, Ryan Russo and Jack Waters, the movie begins with a segment released today on the Family Dick subsite.
According to a company synopsis, "Devin notices that Jordan has been down lately. Jordan explains to his stepdad that there was a boy he was dating who has ghosted him and it's affecting his self esteem. Devin tries to boost Jordan's confidence up and the two share a hug. The moment is slightly interrupted when Jordan's stepbrother Ryan enters the room briefly. When Ryan leaves, Jordan sighs and ignores him, telling his stepdad that he feels ugly. Devin, determined to reassure Jordan of his attractiveness and self-worth, takes things to a more intimate level."
Part 2 of Wrestling With a Secret premieres September 14 on SayUncle.com.
For more, visit SayUncle.com and follow the brand on X @sayunclenetwork.