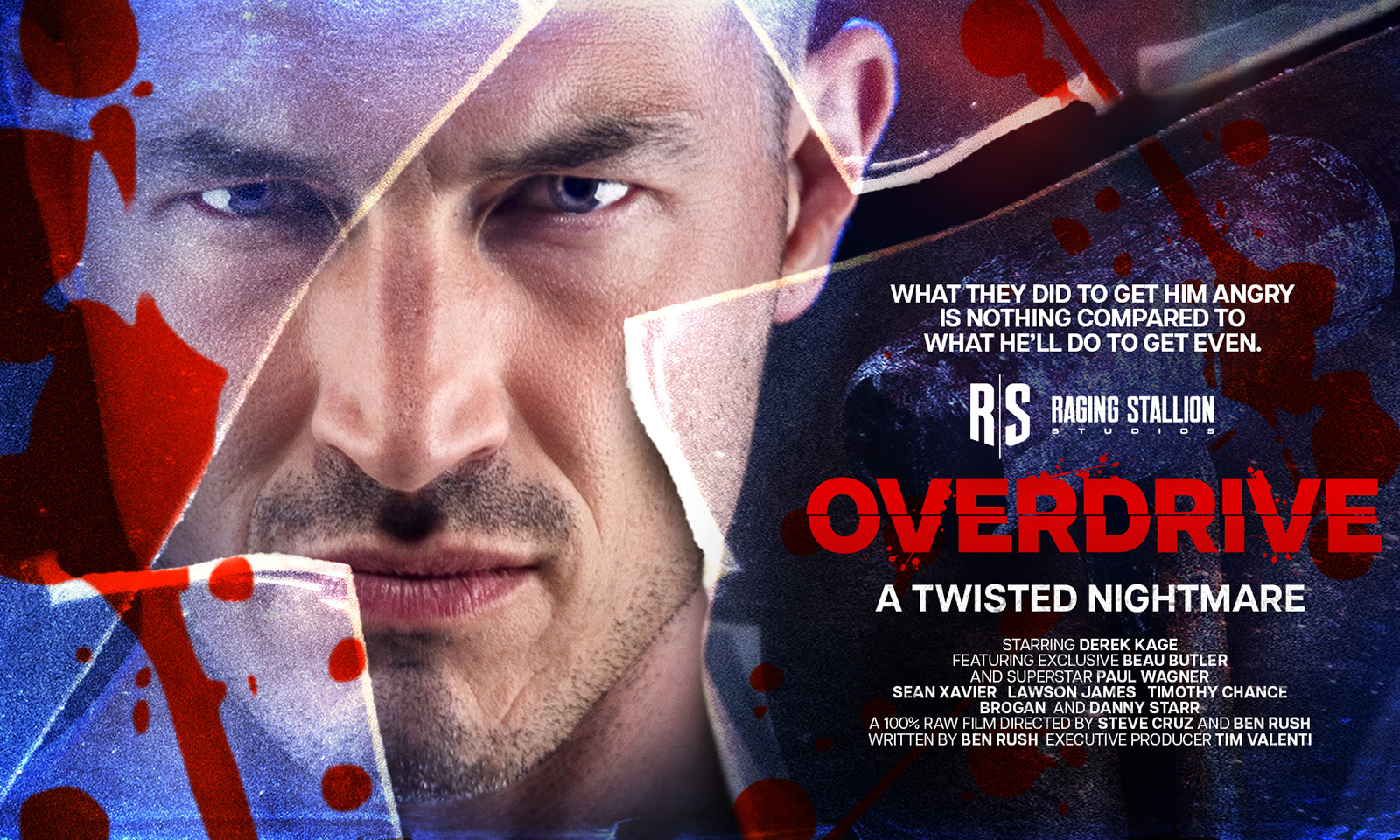 SAN FRANCISCO—Raging Stallion Studios kicks off Halloween season with a sneak peek at upcoming horror-thriller Overdrive, from acclaimed directing duo Steve Cruz and Ben Rush.
Centering on an unhinged rideshare driver played by Derek Kage, Overdrive co-stars Paul Wagner and Falcon|NakedSword exclusive Beau Butler. The trailer is available now on YouTube.
"Overdrive grabs viewers by the throat and continues to ratchet up the tension until the final frame," said co-director and screenwriter Rush. "Co-director Steve Cruz and I are thrilled to give fans a first look at what's in store for Halloween at Raging Stallion."
Explains a company synopsis, "When awkward rideshare driver Derek Kage picks up handsome-but-cocky passenger Paul Wagner from a local airport, he can't ignore his instant physical attraction. Paul, both turned on by and hesitant about the driver's intensity—and against his own better judgment—agrees to stop at a vacant nearby garage for a rough flip-fuck with the unstable motorist. As the night draws in, though, Paul grows increasingly uncomfortable with Derek's obsessive and menacing text messages and calls, immediately filing a grievance with the 'Let It Ride' car service app. Discernibly unhinged and now even more enraged by Paul's deliberate complaint, Derek begins a deadly and twisted descent into madness that leaves a grisly body count in its horrifying wake. Co-starring exclusive Beau Butler, Lawson James, Timothy Chance, Brogan, Danny Starr and Sean Xavier, Overdrive signals a new kind of terror that's just one swipe away."
Overdrive makes its world debut on RagingStallion.com and at the Falcon|NakedSword store on Friday, September 29, 2023.